Monster Bars Disposable Vape $11.66 (USA)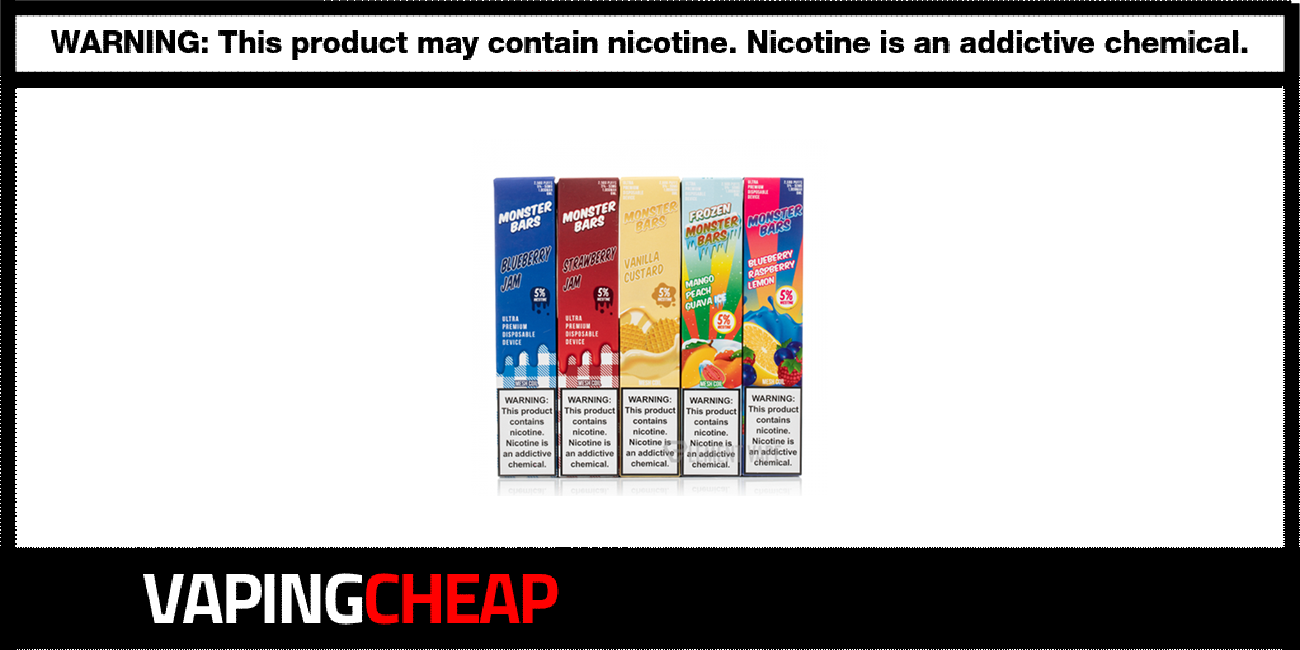 Here is an amazing sale and cheap deal on the Monster Bars Disposable Vape by popular brand Jam Monster. Grab one for only $11.66 using discount code "Hardware10"! It's also available from another USA based store for $11.88.
The Monster Bars Disposable Vape is available in 17 unique Jam Monster flavors, which means they're all amazing! Just to name a few flavor options, there's Banana Ice, Blueberry Jam, Mixed Berry, Strawberry Custard, Strawberry Jam, Mint Tobacco and much more!
Each Monster Bar vape pod has a built-in 1,000 mAh battery and offer an average of 2,500 puffs. Even with the larger battery and amount of vapes you'll get with each, they're pretty small, so easy to carry with you.
Additionally, each Monster Bars Disposable has a total of 6ml of vape juice. No matter which flavor you choose, it currently has 5% nicotine, which is 50mg total. Now probably the best feature are the coils, they're mesh!
If you enjoy Jam Monster vape juices and a fan of disposable pods, then these are a must-have. For the sale price, you just can't go wrong, and you can stock up for cheap!
Monster Bars Disposable Vaporizer Details:
Slim Design
Built-in 1,000 mAh Battery
Maximum E-Juice: 6ml
2,500 Puffs Average
17 Unique Jam Monster Flavor Options
50mg Nicotine Strength
Draw activated firing
Comes in a single pack