YiHi SXmini Q Mini Review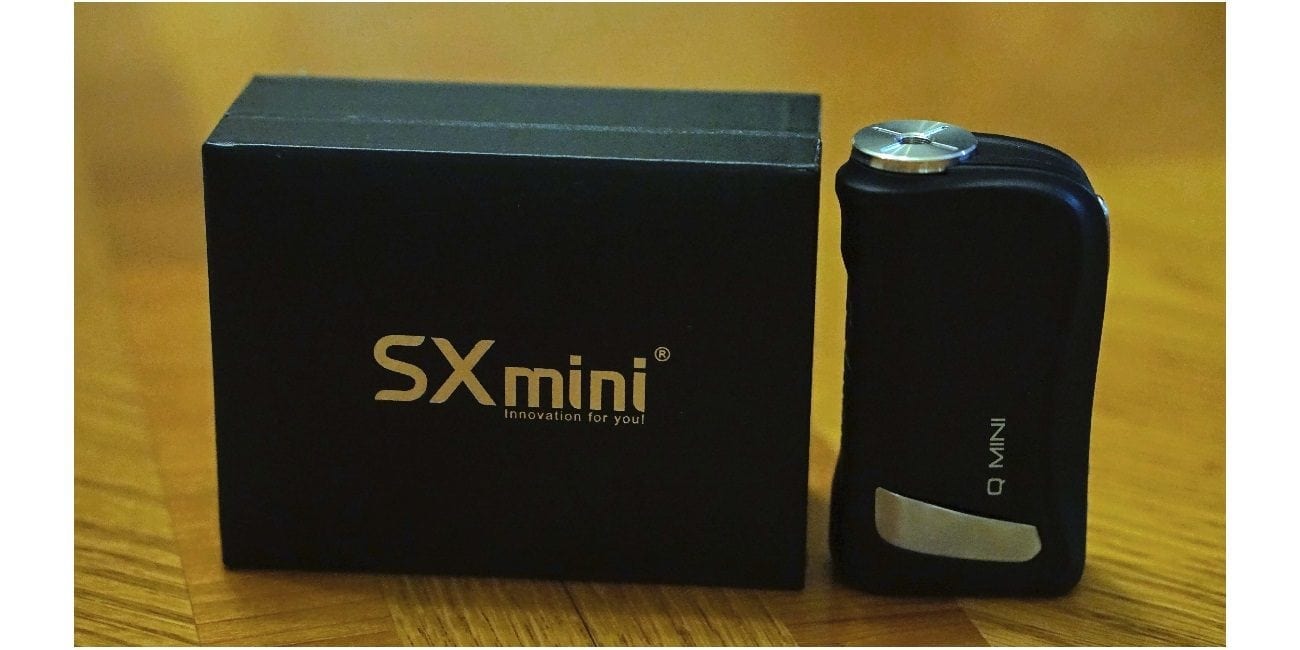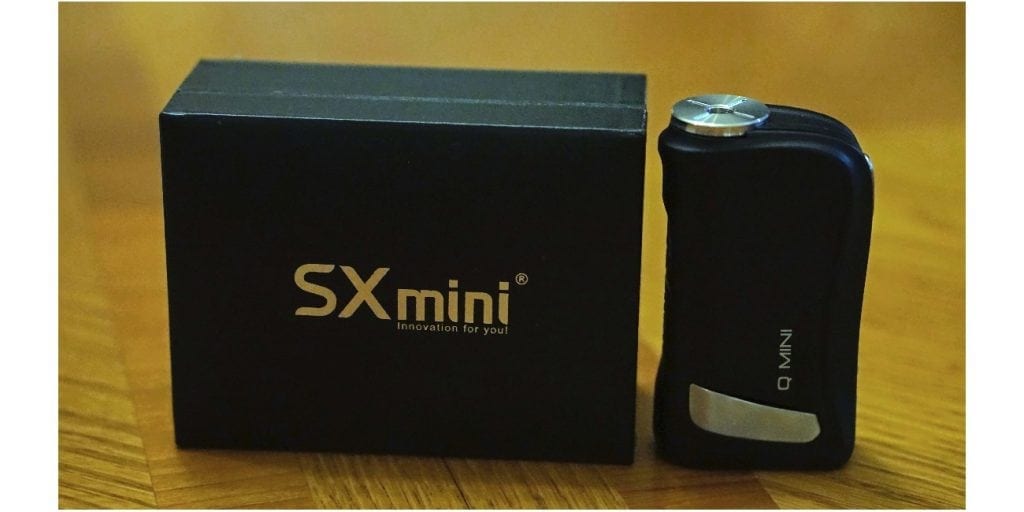 YiHi SXmini Q Mini Review
YiHi is known for making excellent quality mods, and have become a favorite for many vapers. Many vapers love their YiHi mods for a wide variety of reasons, but one of them is the chip that is within the mods. One of their latest devices, the YiHi SXmini Q Mini features the SX450J BT, which is one of the newest chips from YiHi. Even though this is not the newest device from YiHi, it still is one of the most sought after devices from them.
Before getting any further, I would like to thank Direct Vapor for sending this box mod my way for the purposes of this review. Direct Vapor offers free shipping with no order minimums, guarantees no clones, and best of all if you find a product cheaper, they do have a price match guarantee! I will go over my first impressions of this device, usage, performance, pros and cons, and conclude with whether or not I recommend the YiHi SXmini Q Mini!
Out of the box
When I first received the YiHi SXmini Q Mini, I immediately noticed the excellent packaging. The packaging itself is very simple yet elegant, and is what you'd expect from YiHi. Honestly, this is the type of packaging you would expect with a higher end device, and YiHi certainly didn't disappoint with their packaging. Even though this is something small to look at, a good first impression does go a long way in my book.
Upon opening the box, which is quite hefty, you are greeted with the YiHi SXmini Q Mini. All that is included with this device is a user manual and micro USB cable. When first holding this device, I could feel the excellent build quality instantaneously. This is a very solid feeling box mod, and the feel alone can surely justify its price tag.
This box mod just feels great in the hand, and is just the right size for a dual 18650 device in my opinion. While it's not the smallest dual 18650 device, it still has a excellent feel to it. The curves of the device definitely adds to the comfortability of this device.
Getting the battery door open is extremely easy as well, but it does hold into place quite firmly, which is a good thing in my opinion. Inside of the battery tray, there is a ribbon which has the SXmini branding, which is a nice touch. In addition, the way the battery tray is designed it will hold your batteries in securely.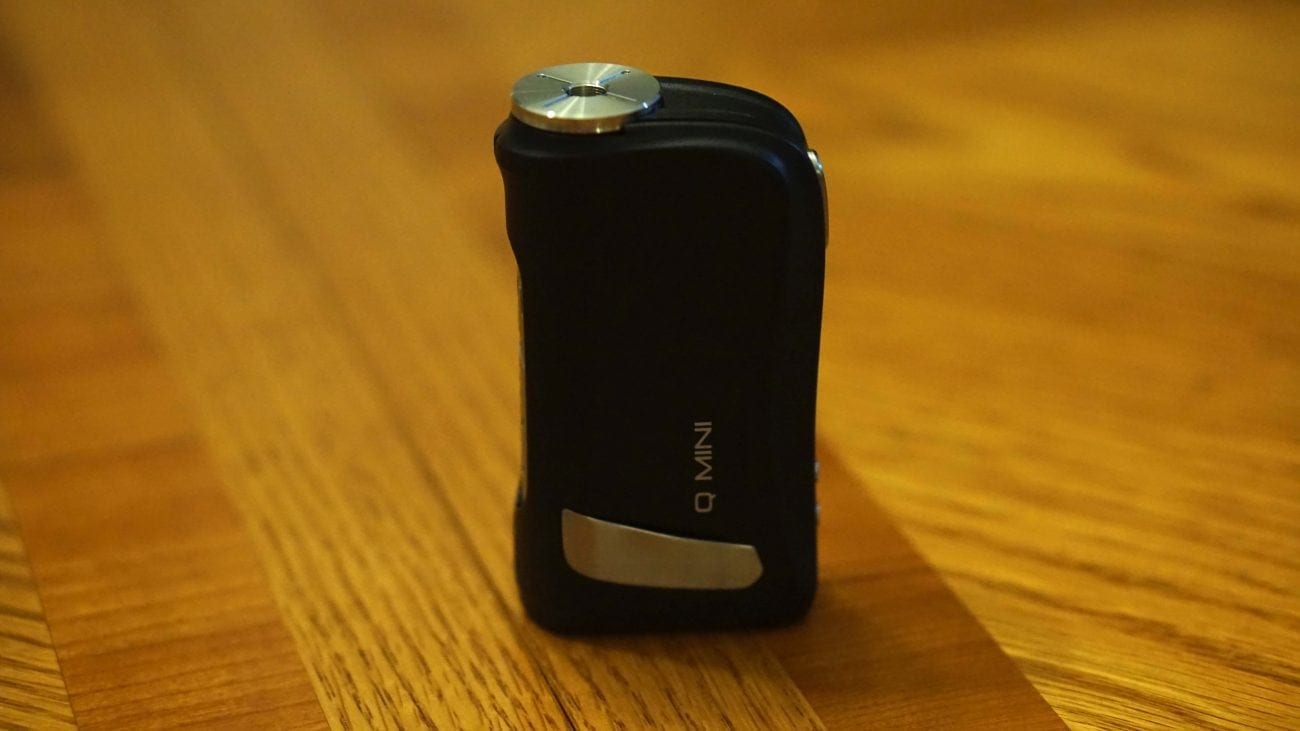 Also, the fire button is typical to what you would find on a YiHi device, it is large and clicky. The wattage up and down buttons are also clickly as well, which is something I do prefer for any device I own. This is subjective of course.
I do want to mention that they did resolve the issue people had with the original Q Class, which is the 510 area. On the much larger Q Class, it would only sit 22mm diameter atomizers flush, which was a major con to many vapers, especially seeing that many new atomizers are much larger in diameter. The new YiHi SXmini Q Mini does fit atomizers up to 25mm in diameter flush with no overhang, which is a huge improvement.
One issue I did find with this device is that the vent holes are aimed upwards. I would have loved to see the vent holes pointing in a different direction.
All in all, my first impressions of the YiHi SXmini Q Mini were positive! The overall fit and finish of this device is fantastic, and is what you'd expect from a box mod made by YiHi.
Usage
Using the YiHi SXmini Q Mini over several weeks has been an excellent experience. Like mentioned previously, this device does feature an ergonomic design, and it fits comfortably in the pocket. For our female subscribers, I don't think you'll have much issues carrying this device in your purse.
All of the atomizers that I've attached to this box mod has sit flush with no gaps whatsoever, even atomizers with longer 510 pins. In addition, due to how the 510 connection of this device is designed, everything that I have attached just looks great. I do want to mention that atomizers over 25mm will have an overhang, and it does not look the greatest in my opinion. This is a subjective con.
Navigating through the YiHi SXmini Q Mini is a bit more on the complicated side. It's not difficult by any means, but I do feel that a beginner might feel overwhelmed with this device. I would say this box mod is more suited to vapers who like to fine tune their vape experiences, and really dig into settings. There is a novice mode, which basically turns this device into a standard wattage box mod if desired. So if you're not into fiddling with the settings, you always have this option, which is certainly a pro.
Five clicks will turn this device on, but it will not turn the device off. To turn the Q Mini off, you do have to click the fire button 5 times to enter the menu and then scroll to the system option to turn it completely off. While the device is on, four clicks will lock it and unlock it. This is typically seen with devices that utilize YiHi chips.
When scrolling through the menu, you can set up temperature control mode, adjust TCR settings, pick from the different configurations, adjust wattage, Bypass mode, bluetooth, device pairing, change the orientation of the display, operation mode and choose whether you want power or Joule mode. You can setup up to five different configurations, so you can really adjust this device to multiple different atomizers and builds if you wanted to do so.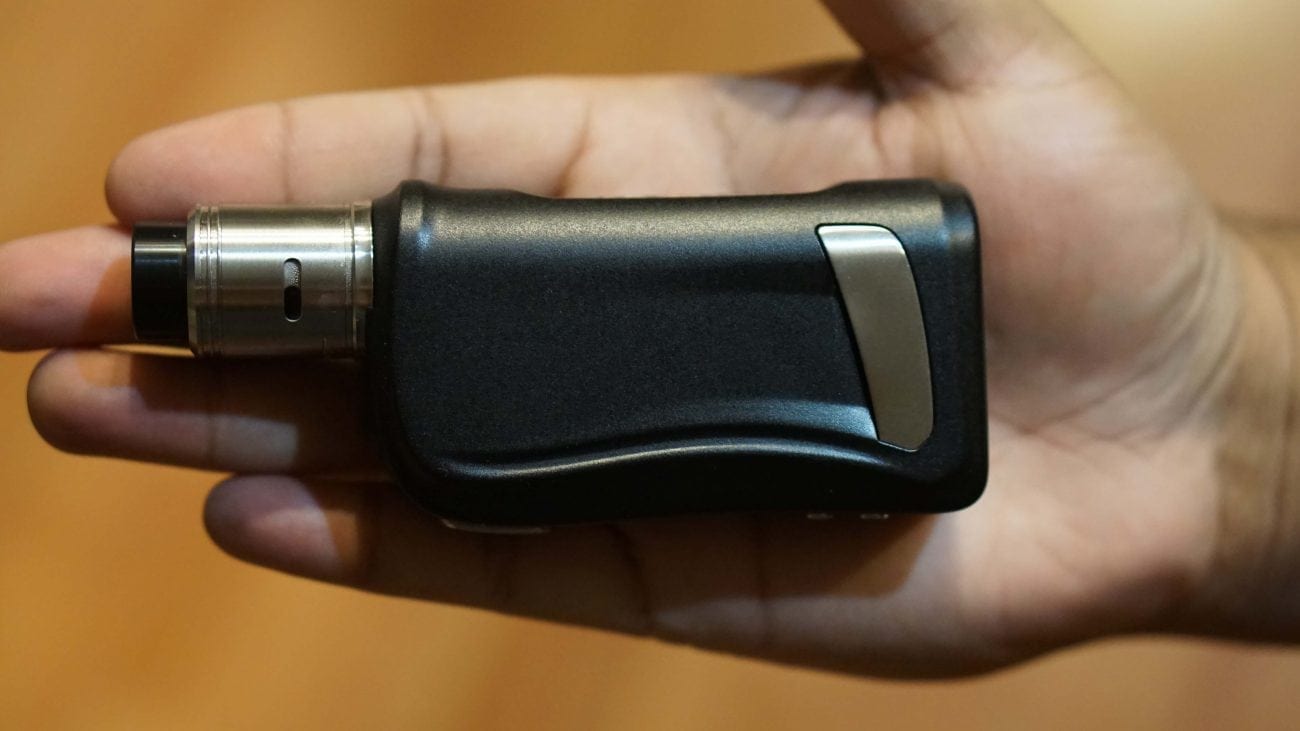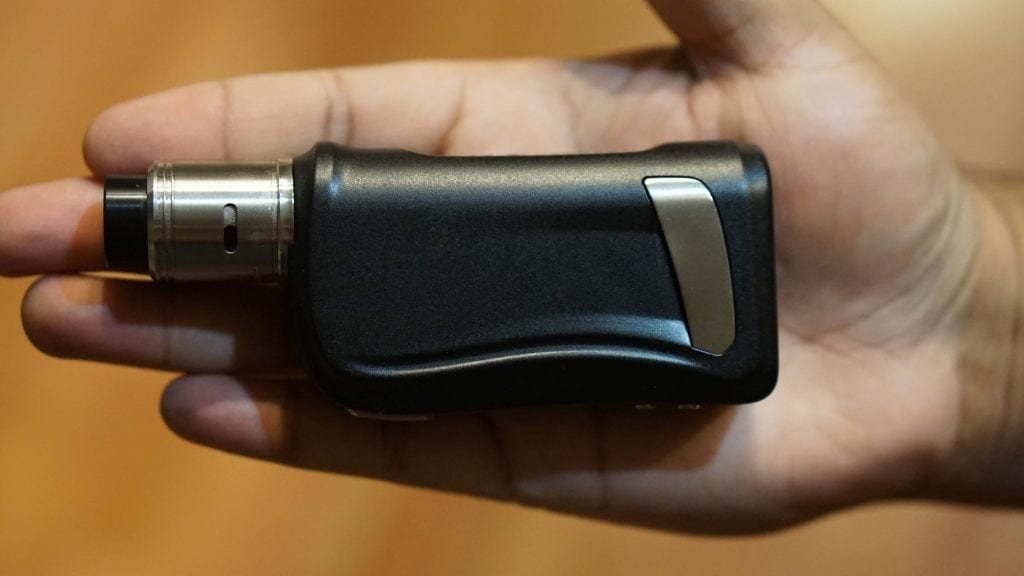 I won't go into too much detail with the chip itself, but if you wanted to learn more about it, I definitely recommend checking out some YouTube videos, as there are plenty that offer a full indepth guide.
The display screen itself is very bright and easy to read. In addition, the main screen shows tons of information, which is a huge pro in my book. You can save up to 5 different wattage settings too which is something that is also seen in other YiHi chips. You also have soft, eco, standard, powerful, powerful plus,and 5 different SXi-Q modes (which are basically power curves). The powerful and powerful plus modes are excellent, especially when vaping on Clapton builds.
As shown with just going over the basics, the YiHi SX450J BT does offer a ton of different features, which is great for the advanced user or a vaper who truly likes to tinker with their device. Even for the beginner who wants a solid device, they do have a novice mode which really turns the YiHi SXmini Q Mini into a standard wattage device.
Something worth mentioning is that this device does not feature the gyroscope, which allows the display screen to flip on its own depending on how you hold it. Honestly, this is not a big deal for me, but it might be for some, so this is a subjective con.
All in all, using this device as a daily driver for a few weeks has been a pleasant experience. It did take a small amount of time for me to get used to the entire menu system, but it really only took a few hours, and I was good to go!
Performance
The performance of the YiHi SXmini Q Mini is excellent! This device has a maximum wattage output of 200w, and is firmware upgradeable, so you'll always be up to date with it. It also features Bluetooth where you can utilize the App to make adjustments, and configure. I honestly didn't use the App much to be honest, but it's a huge pro that it's offered. Also, you can enter a custom logo, similar to a DNA device if desired.
As mentioned previously, this device features temperature control for Ni200, Ti and SS wires. I only tested this device in temperature control mode for stainless steel as I do not vape Ni200 or Ti any longer. However, the performance of this device in SS TC mode was excellent, so I would say it'll work just fine with other wire types!
You can adjust the TCR if desired for specific wire types such as SS304 or SS317. Honestly, with the standard 316 stainless steel configuration, it vaped perfectly fine with a 316L stainless steel Clapton build, so there was no need for me to adjust the TCR settings.
I do want to mention that when I first went to vape in TC mode I did have to lock in the resistance for it to work as it would say check atomizer when pressing the fire button. After I did this once, it was good to go. I'm not sure why this happened, but it really wasn't a big issue in my opinion.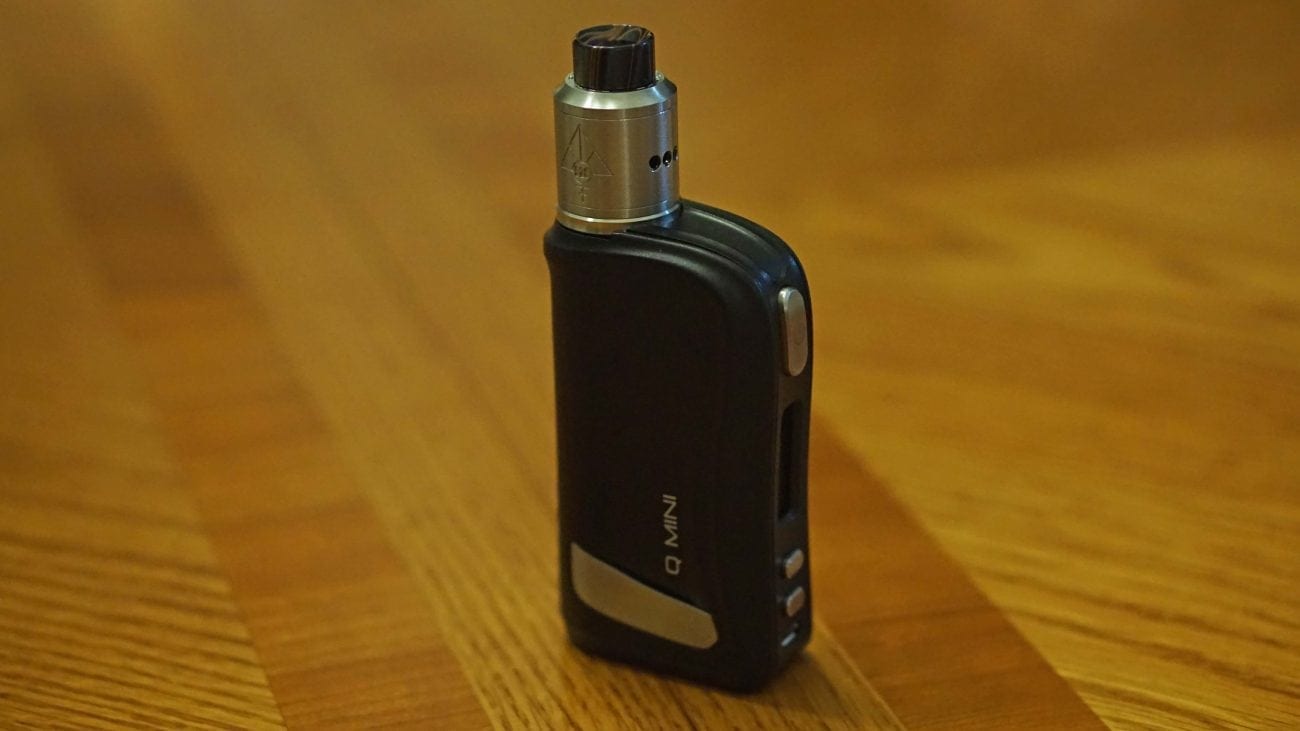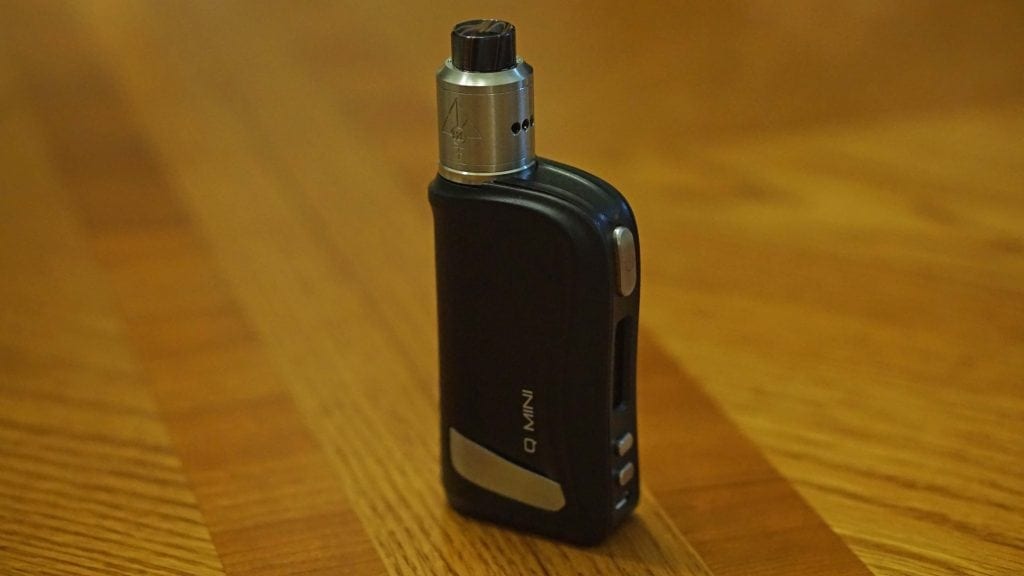 I do not have the equipment to test if this device can truly provide you with 200w, but when vaping at higher wattages it does feel like it does give you the wattage that you set it to. In comparison to a DNA200 or DNA250 device, it vapes pretty similar in regards to accuracy and performance.
When vaping between 50w and 75w, I could easily get through all of the work day with two Samsung 25R5 18650 batteries. I would assume with two 3000 mAh batteries, you could easily get more battery life. Honestly, the battery life is what you'd expect with any other dual 18650 device.
One con to be mentioned, while it's not the biggest con, there is a slight buzzing noise when vaping it in temperature control mode. Honestly, you can't really hear it unless you put the device to your ear, so it really isn't a big deal in my opinion.
All in all, the performance of the YiHi SXmini Q Mini is fantastic! It works flawlessly in both temperature control mode and wattage mode!
Pros
Excellent build quality
Bluetooth capabilities
Firmware Upgradeable
Bluetooth App
Temperature Control
Can adjust TCR settings
Ergonomic Design
Tons of features
Cons
No gyroscope (Subjective)
Slight buzzing noise when vaping in TC mode (Subjective)
Vent holes are pointed upwards
Conclusion
In conclusion, the YiHi SXmini Q Mini has become one of my favorite dual 18650 box mods, and will constantly stay in rotation with my other favorite devices. The Q Mini feels great in the hands, and just offers a ton of features which will surely satisfy those vapers who like to fine tune their vape experience.
Even though this device does offer a ton of features and may seem overwhelming at first, if you just wanted to use it strictly for wattage mode and want to simplify it, you easily can by entering novice mode.
Also, the cons that were mentioned are mostly subjective, and honestly, none of them are major cons in my opinion. This is just an excellent all around device, and provides you with an excellent vape experience in both wattage mode and temperature control mode.
All in all, the YiHi SXmini Q Mini does not disappoint in regards to performance, and it has fantastic build quality. If you're looking for a new dual 18650 box mod with tons of features that allow you to really dig into settings and fine tune your vape experience, I can easily recommend the YiHi SXmini Q Mini!
I hope you find this review helpful in finding the right device to fit all of your vaping needs! Feel free to leave any questions or comments down below! Thanks for reading!
Specifications:
Powered By YiHi SX450J BT
Requires 2 High Drain 18650 Batteries (Not Included)
Maximum Wattage Output: 200w
Temperature Control (Ni200, Ti, SS, SX Pure, TCR)
Maximum Voltage Output: 9.5v
Minimum Firing Resistance: 0.05 ohm
Maximum Output Joule: 120J
Bluetooth Capable & Bluetooth App
Firmware Upgradeable
Multiple Modes (Standard, Soft, Eco, Powerful, Powerful+, SXi-Q)
Zinc Alloy, Aluminum Alloy & Stainless Steel Construction
Ergonomic Design
Many Safety Features
USB Balance Charge (2A)