Yachtvape Pandora V2 MTL RTA $18.05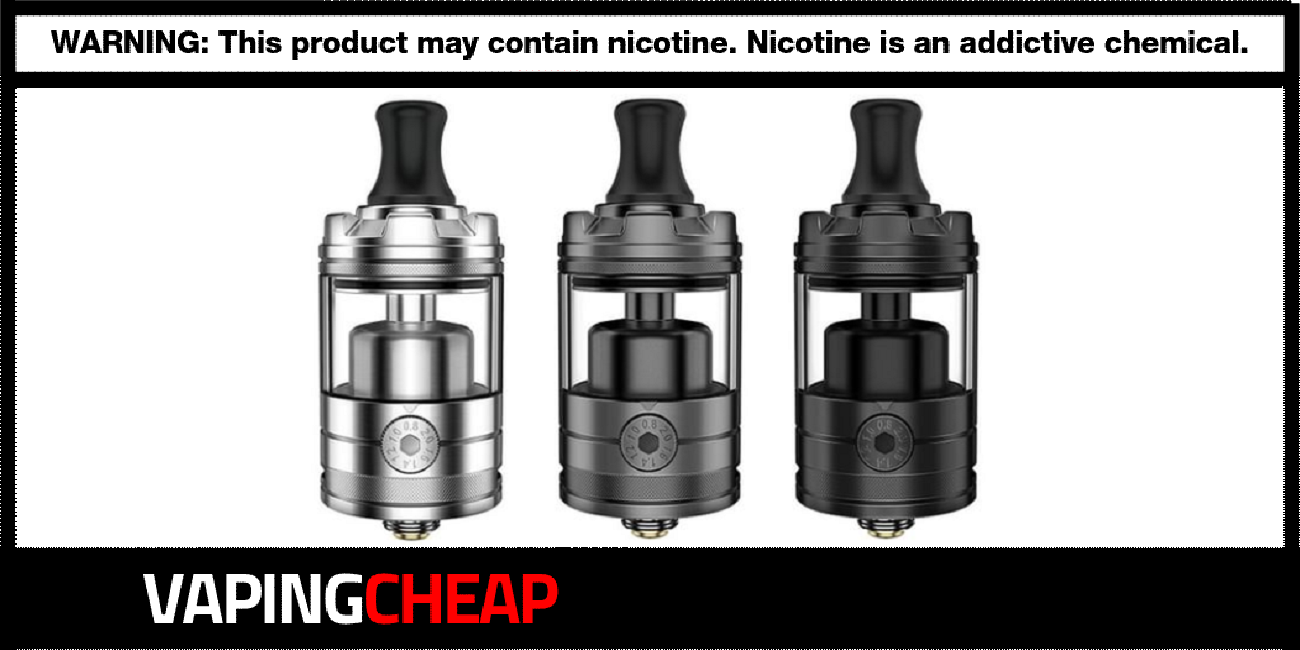 Here are cheap deals and discounts for the Yachtvape Pandora V2 MTL RTA. Get yours on sale for only $18.05 when logging into your account and using discount code "WSHC". It's also in stock at a USA based store for $30.60 with free shipping over $80 after using the coupon "Hardware10". The color currently on sale is Stainless Steel.
The Pandora V2 RTA by Yachtvape is an updated version of the original Pandora RTA, and offers many updates. This atomizer is constructed from stainless steel material and sports a base diameter of 22mm. Additionally, it can hold a maximum of 2mls of e-juice, so it is TPD complaint. There's three large fill ports located at the top of the tank.
Yachtvape's Pandora V2 MTL RTA differs from other RTAs because of the unique airflow system. Like the previous one, you have multiple airflow options, however, you can easily change the airflow by rotating the wheel on the front. Lastly, this RTA features a single coil build deck, making it quite easy to install the coils.
All in all, if you enjoy using mouth to lung or RDL RTAs, then check out the Yachtvape Pandora V2. It offers a unique airflow system, simple build deck and a dual chamber system, making it not only an excellent followup to the original, but a great atty overall.
Yachtvape Pandora V2 22mm RTA Features:
Primarily constructed from stainless steel material
Overall diameter: 22mm
Maximum e-juice capacity: 2ml
Top fill design
Single coil build deck
Adjustable airflow wheel
Dual internal chamber
Available in three colors: Black, Gunmetal, Stainless steel
What's Included:
Yachtvape Pandora V2 MTL RTA
0.6 ohm pre-built coil
Chamber plate
User Manual
Accessory Bag
0.8 ohm Clapton coil
Extra tank section
Be sure to check out the Yachtvape Pandora V2 MTL RTA review video