Digiflavor Drop Solo V1.5 RDA $13.50 (USA)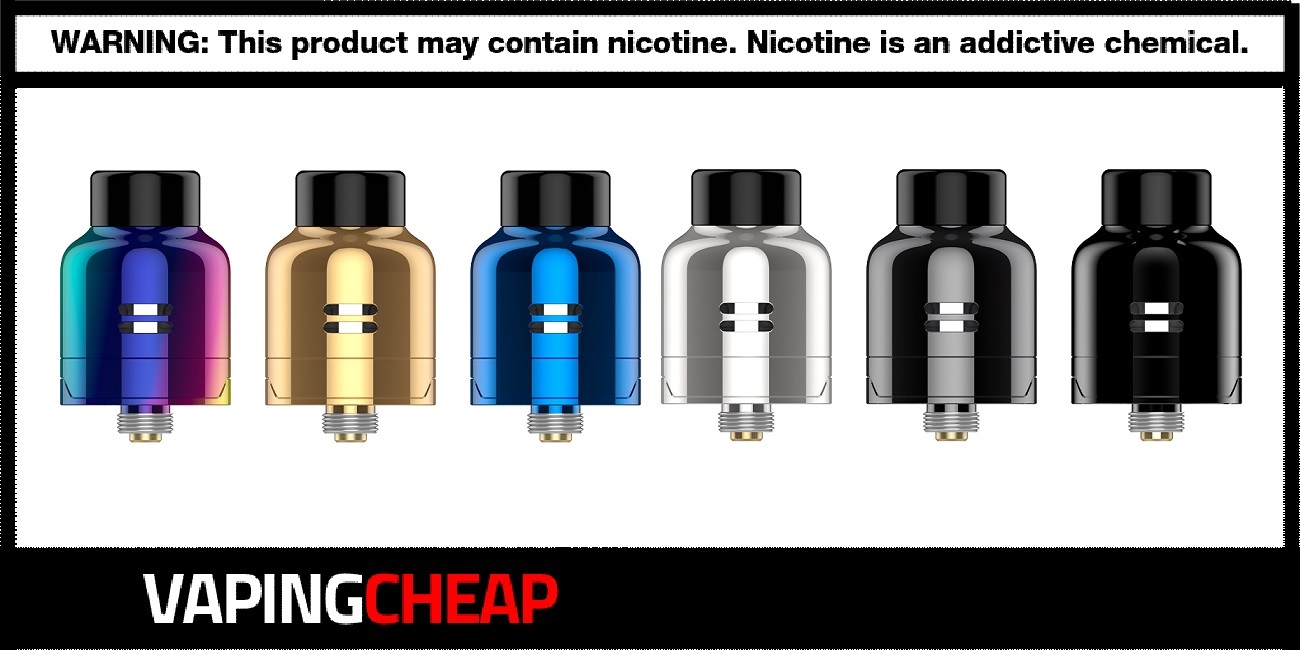 If you're searching for the best deals and discounts for the Digiflavor Drop Solo V1.5 RDA, then you've come to the right place! You can buy one cheap, from a USA based shop for just $13.50 plus free shipping over $80 with the code "HARDWARE10". There are three different colors available.
Digiflavor's Drop Solo V1.5 RDA is a more improved version of the original Drop Solo. Like the original, it sports an overall diameter of 22mm. Additionally, it adopts the same build deck, which is a dual post single coil build deck. Building is incredibly easy on this atty, and the 5mm juice well means you can drip plenty of e-liquid.
Another great feature of the Drop Solo V1.5 RDA is the airflow system, and this is a key difference from the original. It's a dual adjustable side airflow, giving you an awesome draw that's smooth. Not to mention, you'll get great flavor. Lastly, if you're a fan of squonking the Drop Solo V1.5 RDA comes with a gold-plated BF pin.
For the sale price it's going for, you simply cannot go wrong with the Drop Solo version 1.5 RDA by Digiflavor. It keeps many features of the original, which vapers loved, but offers a different look alongside some key differences allowing for improvements over the original.
Digiflavor Drop Solo V1.5 22mm RDA Features:
Stainless steel construction
Overall diameter: 22mm
Dual post single coil build deck
Adjustable side airflow design
Wide bore 810 drip tip
5ml deep juice well
Gold-plated 510 connection pin
Compatible with a BF pin
Six Colors available: Black, Blue, Gunmetal, Gold, Rainbow and Stainless Steel
What's Included:
Digiflavor Drop Solo V1.5 RDA
Gold Plated Squonk Pin
Pair of Pre-Built Coils
Cotton Strips
Spare Parts
Be sure to check out the Digiflavor Drop Solo V1.5 video review