Vaperz Cloud Asgard 30mm RDA $49.50 (USA)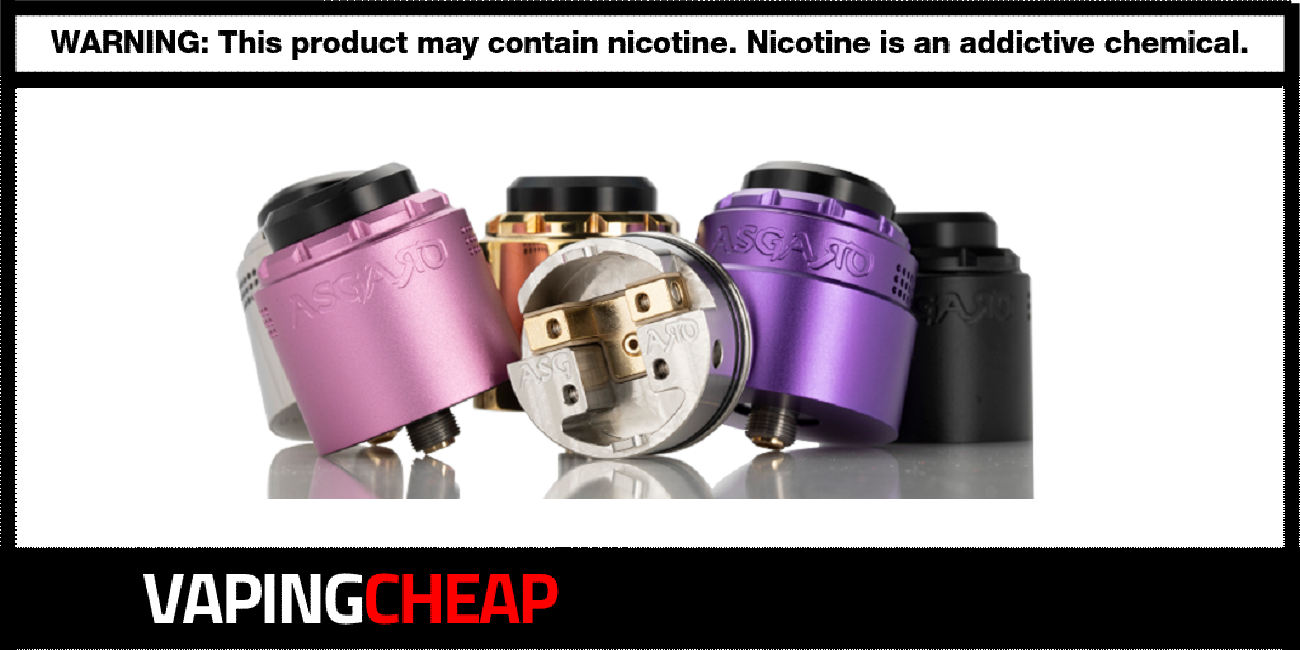 Here's a great sale on the widely popular Vaperz Cloud Asgard 30mm RDA. Get yours from a USA based store for only $49.50 using discount code "HARDWARE10". Free shipping is included over $75. Multiple color options have been restocked.
The original Asgard RDA comes in at massive 30mm in diameter. You can extend the overall diameter even further using the included beauty ring! With the beauty ring installed, it's 33mm in diameter! The Asgard 30mm RDA is primarily constructed from stainless steel material and comes with a large wide bore drip tip, perfect for clouds.
Just like the smaller Asgard Mini RDA, it sports a semi-postless build deck. However, as expected, the deck size is larger, allowing you to fit esentially any build you want. Furthermore, you'll get an ultem chamber reducer and heat sink to enhance the flavor output. Besides that, there's also a very large 10mm deep juice well.
The Asgard RDA by Vaperz Cloud has a top airflow system, which can be adjusted with a simple turn of the cap. There's an ultem airflow diffuser, smoothing out the draw. Lastly, this RDA has a quick release squonk pin, so you can quickly change between the standard and BF pins.
Whether you're looking for a large atty for favorite squonk mods or simply enjoy using bigger RDAs, you'll want the Vaperz Cloud Asgard 30mm RDA in your collection.
Vaperz Cloud Asgard RDA 30mm Features:
Overall diameter: 30mm
33mm Beauty ring
Locking top cap and rail system
Stainless steel construction
10mm Deep juice well
Semi-postless build deck
Ultem chamber reducer, airflow diffuser and heat sink
Top airflow system
Quick release squonk pin
What's Included:
Vaperz Cloud Asgard 30mm RDA
33mm Beauty Ring
Accessories
Squonk Pin
Warranty Card
Be sure to check out the review for the Vaperz Cloud Asgard 30mm RDA