Wismec Preva DNA Pod Kit $10.50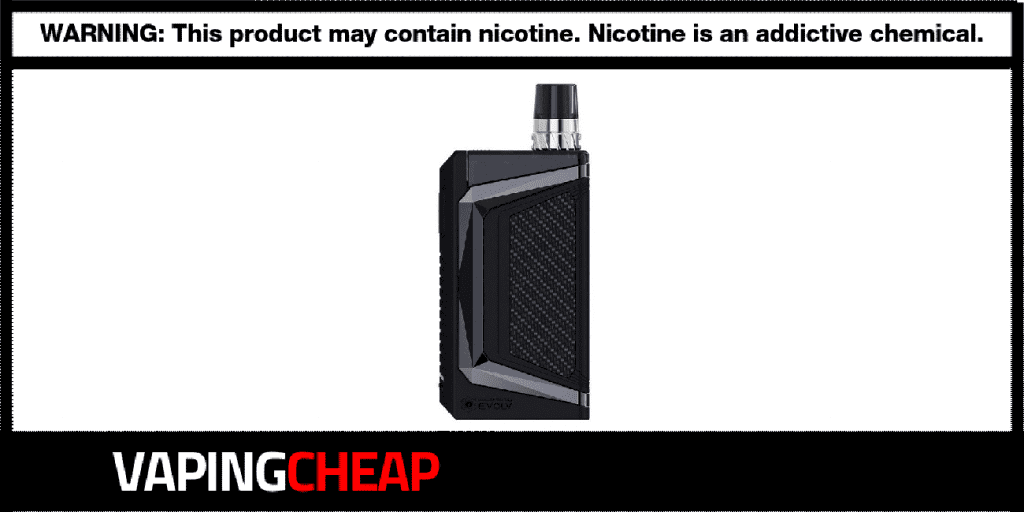 Here's a cheap deal and discount on the Wismec Preva DNA Pod Kit. Get yours for only $10.50 using code "EDMDNA". It's also on sale from another China based shop for $12.40. There's currently only one color option available, which is Carbon Fiber Black.
The new Preva Pod Kit by Wismec features the impressive DNA Go board by Evolv, similar to that of the Lost Vape Orion DNA. This means that it can be fully customized with different power settings, and even has the replay function, which allows you to always get the same consistent vape that you're after. In it's small form factor, Wismec managed to pack a 1,050mAh battery, giving you pretty solid battery life, and can certainly last through most of the day on a single charge.
In addition, it can be charged with up to 1A charging speeds, and charges via a micro USB cable. Also, since being powered by the Evolv DNA Go, it provides a wattage range between 10w and 20w.
When it comes to the Wismec Preva refillable pods, there's currently two different options available. A 0.5 ohm Preva KTR cartridge, and a 0.25 ohm Preva SS316L Dual Cartridge. Either can be used for both mouth to lung and direct lung vaping since the airflow is fully adjustable via the top of the pod. Filling it is quite easy too thanks to its sliding top fill system. Simply slide it over when needing to refill, then slide it back into the closed position, and you're back to vaping. The Wismec Preva Pods can hold up to 3ml of vape juice, and they're compatible with both nicotine salt vape juices, and freebase e-liquids.
If you're in the market for a new pod vape that features a DNA chipset, then you're definitely gonna want to check out the new Wismec Preva DNA Pod Kit. It offers pretty much everything you'd want in a pod system including customization, ease of use, and a compact form factor.
Wismec Preva DNA Pod System Kit Features:
Built In 1,050mAh Battery
Micro USB Charging Port
Powered By Evolv DNA Go Board
Wattage Output Range: 10w - 20w
Can Be Fully Customized via EScribe Software
Replay Mode
Compact Form Factor
Elegant Design
Preva Refillable Pod Cartridges

0.5 ohm KTR
0.25 ohm SS316 Dual
2ml or 3ml E-Liquid Capacity
Sliding Top Filling System

Fully Adjustable Airflow
510 Delrin Drip Tip
Color Option Available:
What's Included
Wismec Preva DNA Pod Mod
USB Cable for Charging & Firmware Updates
Preva 316L Dual 0.25 ohm Cartridge
Preva KTR 0.5 ohm Cartridge
User Manual
Warning Card
Warranty Card
Check Out The Wismec Preva DNA Kit Review