Coil Master Pro Cotton $3.75 (USA)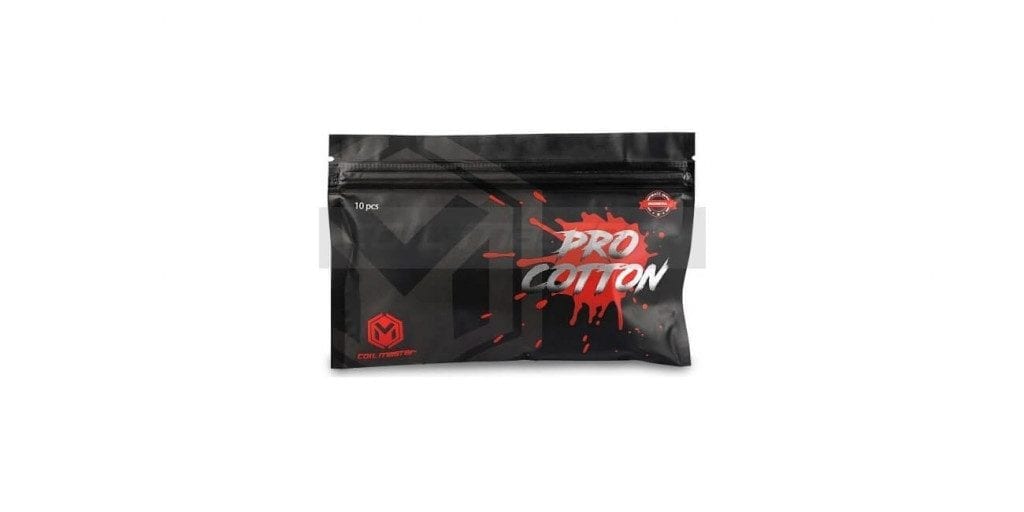 For a limited time only, the Coil Master Pro Cotton is on sale right here for only $3.75! No coupon code required. Free shipping applies to US orders over $75.
The Coil Master Pro Cotton Comes with a pack of 10 pieces of cotton. In addition, this cotton comes in a zip lock bag, which makes for easy storage and keeps it organized. This cotton is 100% natural and organic, so you don't have to worry about bleach or other chemicals. Lastly, each piece tears off easily and is absorbent, perfect for all types of e-juice.
All in all, this is a solid deal for the Coil Master Pro Cotton! If you are in need of a new easy to peel and super absorbent cotton for your rebuildable atomizers, then this is a deal worth checking out! You can pick this cotton up at this US Shipper for only $3.75!
Product Features:
10 Pieces Of Cotton
Absorbent Cotton
Easy To Peel
All Natural Cotton
Comes In A Zip Lock Bag