Wismec Noisy Cricket II-25 Review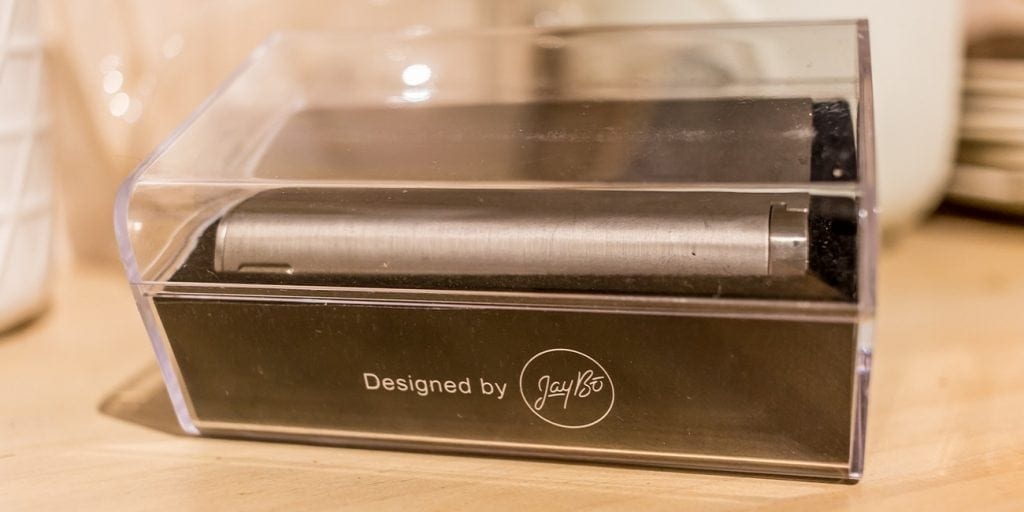 Wismec & JayBo Noisy Cricket II-25 Review
The busy collaboration between Jaybo and WISMEC has been producing some really sought after products on the Vaping scene of late. With design from Jaybo and manufacturing by Wismec, these products have earned their strong reputation based on quality and performance alone. As a follow up to the infamous original Noisy Cricket mechanical mod, the pair have released a follow up. The Noisy Cricket II, available in 25mm and 22mm sizes, offers a similar concept to the original mech mod but this time around with more features and better safety mechanisms.
I'd like to thank Gearbest for sending this my way for the purposes of this article, in which we are going to take a look at how this thing performs, weigh up the pros and cons and let you know if I recommend this device or not. I was sent the Noisy Cricket II-25, however the 22mm operates exactly the same way – it just doesn't have the tapered edges to accommodate a 25mm atty.
Check out the Wismec Noisy Cricket II-25 Here!
What's in the box?
The Noisy Cricket II-25
A warning card – battery safety
Quick Guide – user manual
Out of the box
Wismec tend to take the guessing game out of some of their products by using a clear plastic cover on their boxes. I like the idea of what you see is what you get, rather than having a picture of something on the front of the box. There is no hiding with this one, it's all there before your eyes before you've even opened the box. There is ample padding in the foam cut-out, the mod lies in, to ensure this puppy won't get damaged in transit. Plus the box would break before this mod did!
First impressions were that of a high caliber. The brushed stainless finish looks suburb and the shiny polished fire button, sporting the JayBo logo, looks very inviting. And inviting it is, it feels nice and clicky, quite expressive and satisfying if you will. There is the smallest bit of rattle in the button, but nothing that annoys me. And believe me, rattling mods annoy the crap out of me!
The top of the mod houses a good looking 510 connector and a smooth gloss black surface that displays the Wismec logo. The battery lid is located bottom of the mod and is held in securely by magnets. It appears solidly shut, however it's not too difficult to slide the battery lid across and unlock it to come off. Being that the battery lid comes off completely this could be a subjective con if you are prone to loosing things.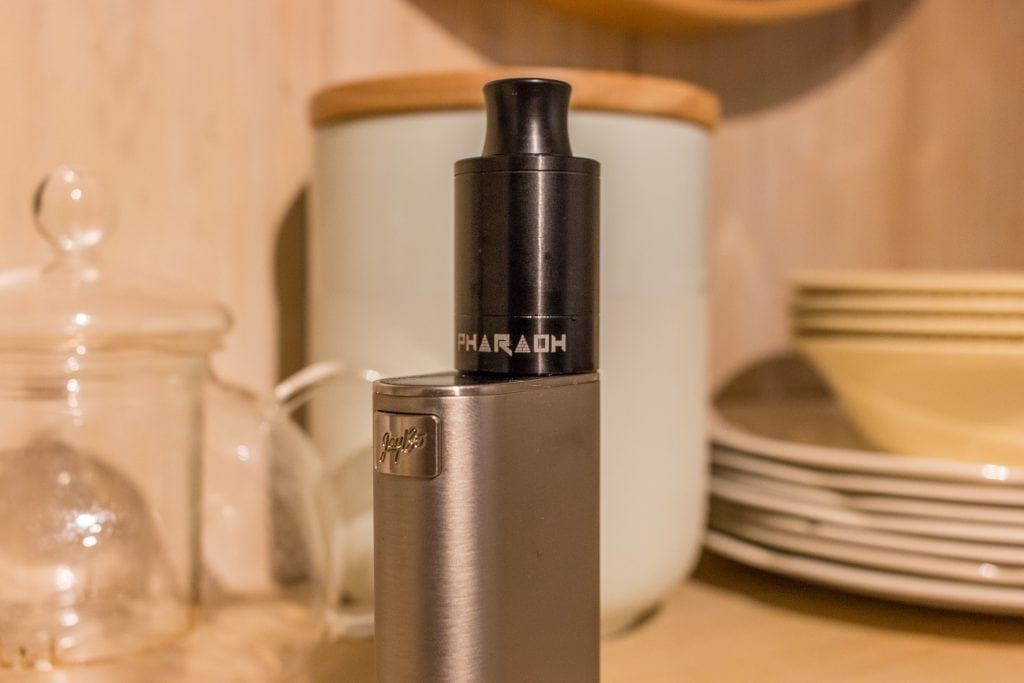 Instead of being a symmetrical design like the 22mm is, the 25mm tapers out towards the 510 connector. Initially this was something I didn't notice, but then wondered about how the 22mm would be different and instantly saw it. It's such a slight taper, but I think it looks good and they have done a great job on its design.
There is an LED status light hidden just above the fire button and a plastic voltage control dial on the side. That's it. Very simple. Very straight forward. Overall I think the Noisy Cricket II looks more expensive than it is. It seems of very high build quality, looks appealing and fits great in your hand.
Usage
Installing the batteries is simple, slide the battery lid across and the battery tray is exposed. Then you just need to follow the guides on the mod itself for correct battery orientation. The positive ends of the battery should go in first, with the negative ends making contact with the battery lid. To change to the mod from Parallel to Series operation, you need to take out the chip that sits in the battery lid. You need to remove it with your fingernails or something similar and flip it over. There are S and P markers on each side so you know which side you are engaging. Mine came set to the Series mode by default.
Now is probably as good a time as ever to explain that mechanical mods and/or unregulated mods aren't for the beginner vaper. Experienced users and those who are used to building their own coils know about ohms law. If you don't know about ohms law I suggest this mod, and all mechanical mods for that matter, are not for you (yet).
Having the knowledge on ohms law and working with high drain batteries you will be ready and willing to start experimenting with your own coil builds and mechanical mods. The Noisy Cricket II does not have a screen, so it is not capable of giving you an ohms reading for your build. Hence saying again that this mod is certainly aimed at beginners. If you need to brush up on battery safety, please read our guide published here.
Five clicks will turn the mod both on and off and the LED will flash five times to confirm that operation. When you press the fire button, the LED will illuminate to indicate usage. There is a safety mechanism that will cut off the mod from firing if you hold the fire button for more than 10 seconds. When your in Parallel mode, the voltage will change depending on the battery charge and the voltage control dial will have no effect on the output.
In this mode the LED light is always white in color. In Series mode there are two methods of operation which are selected with a long press of the fire button while the mod is powered off. The first being direct output mode, which operates with the white LED. This is similar to Parallel mode, but with the extra voltage put out by the batteries being run in series. The voltage control wheel again has no effect on the output here. The second being constant voltage output mode, which is shown by the LED being red. This operates between 2 – 6 volts and is the only mode where the voltage wheel has any effect.
Charging is done by taking the batteries out of the mod and utilizing an external charger, as the Noisy Cricket II does not include a usb charging port. At the end of the day this is the best and safest method to charge your batteries so I don't see this as being a con. Traditionally mech mods never came with built in USB charging either, so why should this be any different?
After each time you press the fire button, the mod will show you how much battery you have left by a series of LED flashes. Between 60-100% the LED will stay lit, between 30-59% the LED will flash slowly, between 10-29% the LED will flash moderately and from 0-9% the LED will flash frequently. If the voltage falls below 6.6v in Series mode or 3.3 in Parallel mode, the LED will flash 40 times and then power down due to the low battery protection feature.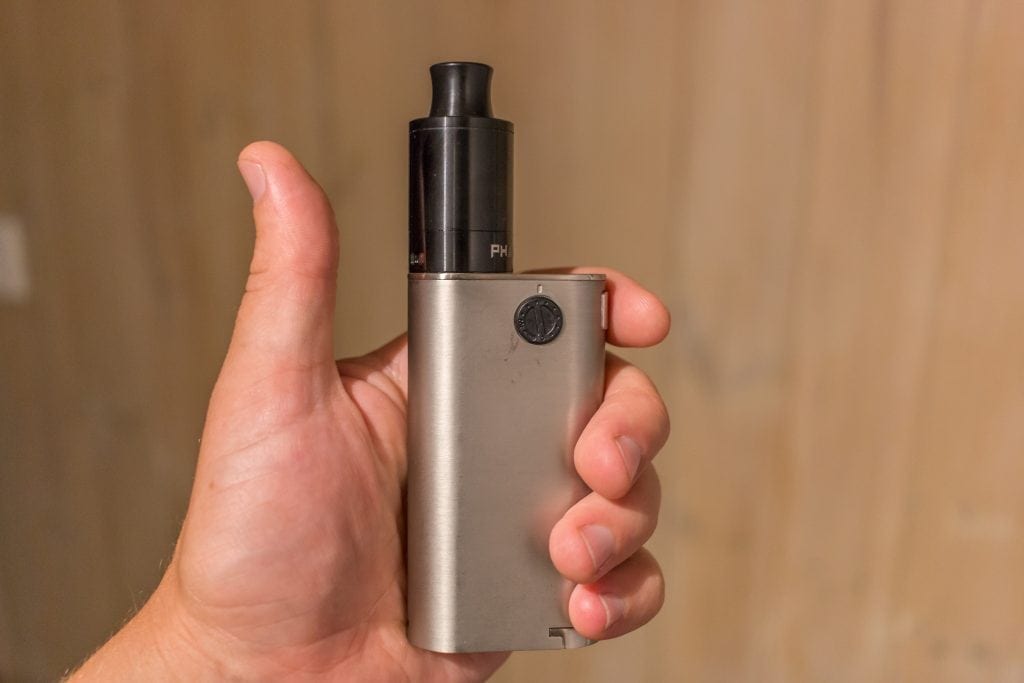 The other safety feature is short circuit protection. If the mod detects a short before firing, the LED will flash three times quickly and then power off. If it detects a short while working, it will flash three times slowly and then power off. This is a real Pro in my book and sets some of the stigma associated with vaping mech mods aside to give at least some peace of mind.
The voltage control wheel can be a bit hard to turn, but you can generally get it to where you want it without too much fuss. I found that if I use my thumbnail against the middle part that sticks out a little and my pointer finger on the wheel, I can turn it relatively easy. I wouldn't call it a con, but I could see people with big fingers struggling to get it just where they want it. Otherwise ergonomics wise, this thing rocks!
Using your pointer finger for the fire button, the taper of the mod sits in the curve of your hand with the atty closest to you. The slight taper really just complements the way the mod feels in your hand and it really does feel like it belongs there.
Check out the Wismec Noisy Cricket II-25 Here!
Performance
There isn't a great deal to say in terms of performance of the Noisy Cricket II apart from that it puts out. It delivers what it needs to, when it needs to and keeps operation relatively simple, no questions asked! I mainly used it with the Pharaoh Dripper tank, which by the way looks very at home on this mod being 25mm, however I did test it with other RDAs and some high wattage sub ohm tanks. It hits really well, pretty much on par with any popular mech mod on the market, with very quick ramp up time.
With parallel mode, you can run fairly low ohm builds and benefit from decent battery life. In series mode, you can really play around with fancy coil builds that encompass higher ohms and throw some decent voltage at them. You'd better be ready to see some clouds! The benefit of this mod is that it can change according to what you want to throw at it. You can use it fairly straight forward or you can let it power the builds of your wildest dreams. A very customizable, good looking and well designed mod that is simple use.
Pros
Looks
Performance
Built in safety mechanisms
Cons
No screen to check your build
The Voltage adjustment wheel is hard to turn and could have easily complimented the mod more
Battery lid is entirely removable which can be a loss hazard
Specifications
87 x 48 x 25 mm
Powered by 2 x 18650 batteries (should be rated for 25A discharge)
Atomizer Protection, Short Circuit protection, Low voltage protection
Voltage regulating switch/wheel
Can be run in series or parallel mode
Direct output or constant voltage mode if you run it in series
Battery life indicators
In Summary
I have really had a great deal of fun with the Noisy Cricket II and it's been a pleasure to use. It will stay in my arsenal and become my most preferred unregulated/regulated mod for the moment. For all of the pros this thing presents and it's price point, it's a no brainer that I would recommend it to the experienced vaping enthusiast. Not for beginners, however the safety mechanisms are top notch, that are not well versed in mech mods and battery safety.
I don't have any hesitation in recommending this mod if these features are taking your fancy. For the price, you really have nothing to loose. Another job well done JayBo and Wismec. I hope this article has enlightened you somewhat and helped you on your quest to find your next new and exciting mod. If you have any questions or comments, please leave them down below, we always love hearing from our readers!
Check out the Wismec Noisy Cricket II-25 Here!