Uwell Caliburn GK2 Pod Kit $18.99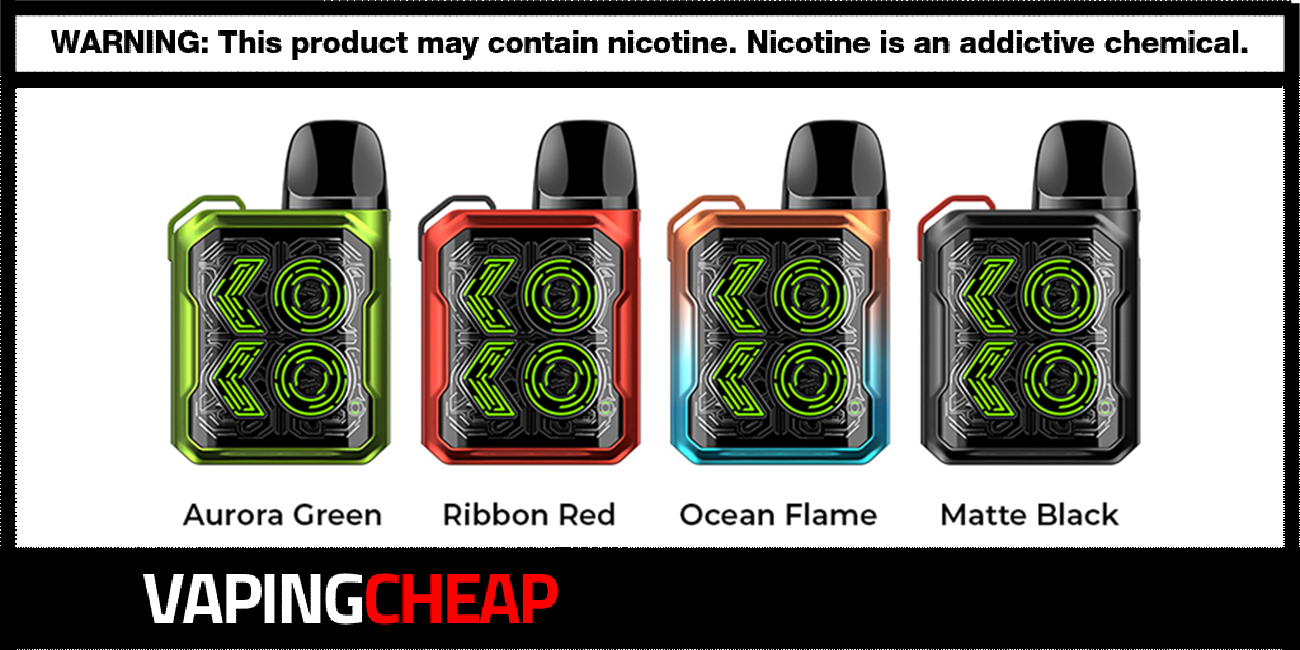 Here are cheap deals, discounts and sales for the Uwell Caliburn GK2 Pod Kit. Get yours for only $18.99 after discount code "UCGK2". It's now in stock at a USA based shipper for $23.37 when applying the code "VC15". There are four colors to choose from which are Aurora Green, Ribbon Red, Ocean Flame and Matte Black.
The Uwell GK2 is the next addition to the Caliburn lineup, and takes on a compact, travel-friendly design similar to the previous Caliburn AK2. Even with its smaller size, you've got a 690mAh battery, which can be recharged with the included type-c cable. Another great feature is the draw activated firing system, which means no buttons needed to vape!
Now, the best feature is the coil compatibility. The GK2 by Uwell can use all 3 Caliburn G series replacement coils. In this full pod system kit, you do get two of them in the box. This includes the G2 1.2 ohm and the Caliburn G 0.8 ohm coil.
It doesn't stop there either with the features, another awesome addition to this version is the top fill system and e-liquid display window on the side. You can fill these cartridges with them installed if you want, and they do hold 2ml of vape juice.
Definitely a major improvement over the originals. This one is compatible with various coil heads, offers an easy fill system and ultra-compact design, making it an awesome choice for any vaper who enjoys pod mods.
Uwell Caliburn GK2 Pod System Kit Features:
Built-in 690mAh battery
Maximum wattage output: 15w
Draw activated firing mechanism
LED indicator light
Adjustable Airflow
Compatible with the Uwell Caliburn G Series

Maximum e-juice capacity: 2ml
Top fill design
1.2 ohm mesh coil
0.8 ohm mesh coil
E-juice window
What's included:
Caliburn GK2 Pod System
Caliburn G2 1.2 Ohm Mesh Coil
Caliburn G 0.8 Ohm Coil
Type-C Cable
Lanyard
User Manual