The One Vanilla Custard Donut 100ml $10.13 (USA)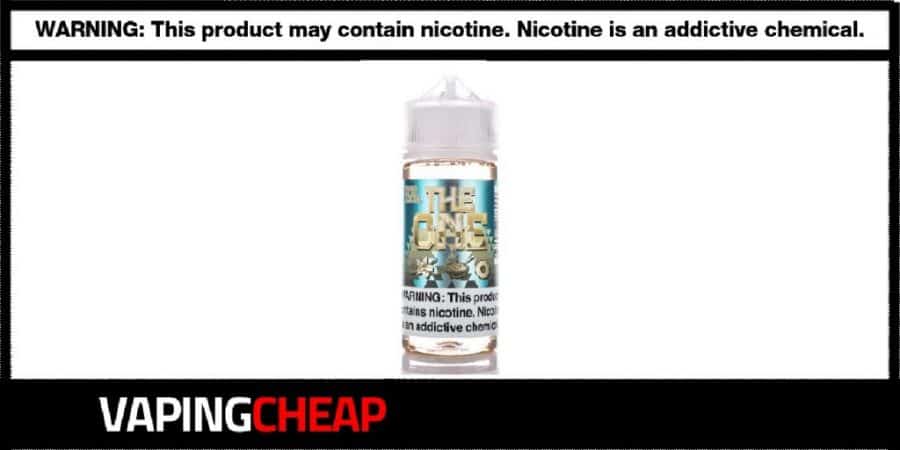 Here is a cheap deal and a great discount for The One Vanilla Custard Donut. You can buy a large 100ml bottle for just $10.13. No discount code required.
This is the newest flavor in the lineup from Beard Vape Co following Marshmallow Milk. Just like the others, this flavor comes in a large 100ml bottle size. It is also currently available in 3mg of nicotine strength. It does have a high VG blend as well, providing you with an abundance of clouds and flavor.
Now, the flavor description of Beard Vape Co's latest offering is as follows: sweet, fluffy donut pastry, mixed with three types of creamy vanillas, which brings forth a delicious dessert vape.
If you're a fan of The One E-Liquid, or simply enjoy dessert flavored vape juices, then you'll want to check out their newest release, Vanilla Custard Donut. Beard Vape Co has a proven track record with its flavor juices and we're sure this latest option will be a favorite with many vapers based on the company's popularity.
The One Vanilla Custard Donut Vape Juice:
Crafted by Beard Vape Co.
Large 100ml Bottle Size
Freebase Nicotine Strength Options: 0mg, 3mg, 6mg
High VG Blend
Flavor Description: Sweet, fluffy donut pastry mixed with 3 creamy vanillas
More Great Vape Deals...
---
Dovpo Blotto RTA $22.52
The popular Dovpo Blotto RTA designed by Vaping Bogan is now in stock and on sale! Get it from only $22.99 with[...]