The One Vanilla Custard Donut 100ml $10.62 (USA)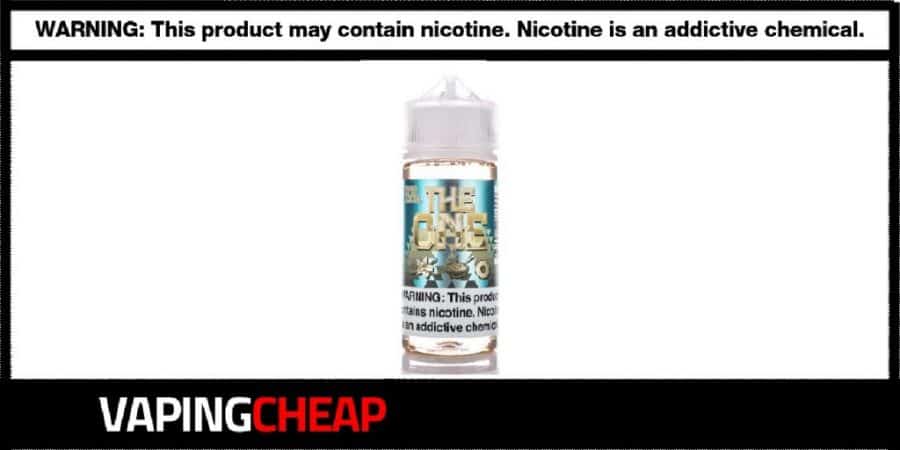 Here's a cheap deal and discount for The One Vanilla Custard Donut. Buy a large 100ml bottle for just $10.62 when using the code "E15".
The One Vanilla Custard Donut is the newest flavor in the lineup, following Marshmallow Milk. Just like the rest, Vanilla Custard Donut By The One comes in a large 100ml bottle size. Additionally, it's available in three freebase nicotine strength options which include 0mg, 3mg and 6mg. It does have a high VG blend as well, providing you with tons of clouds and flavor.
Now, the flavor description of The One Vanilla Custard Donut by Beard Vape Co. is as follows: sweet, fluffy donut pastry, mixed with three types of creamy vanillas, which brings forth a delicious dessert vape.
If you're a fan of The One E-Liquid, or simply enjoy dessert flavored vape juices, then you'll want to check out their newest release, Vanilla Custard Donut. We're sure it'll be a favorite among many vapers based on their popularity.
The One Vanilla Custard Donut Vape Juice:
Crafted by Beard Vape Co.
Large 100ml Bottle Size
Freebase Nicotine Strength Options: 0mg, 3mg, 6mg
High VG Blend
Flavor Description: Sweet, fluffy donut pastry mixed with 3 creamy vanillas