SvoeMesto Kayfun Lite MTL RTA $76.50 + FS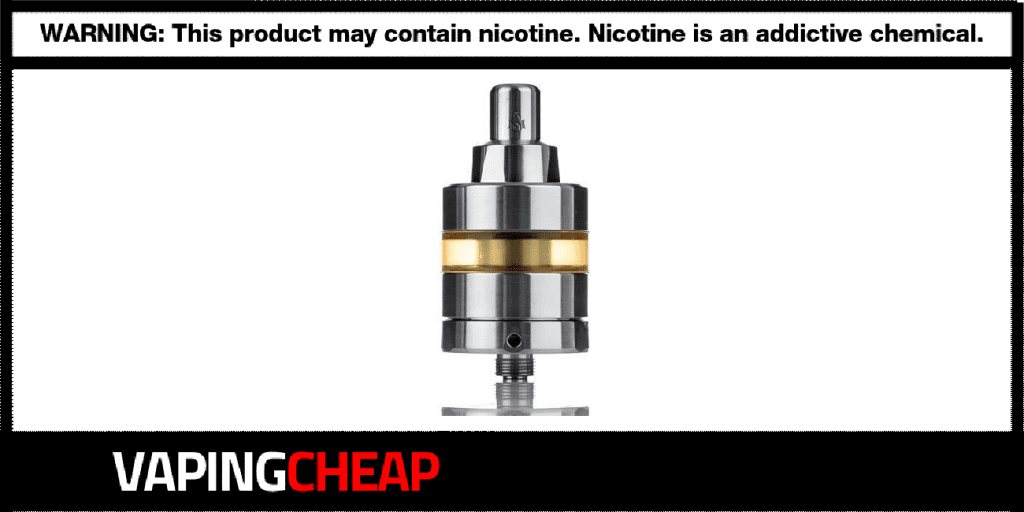 Here are cheap deals, discounts and sales for the SvoeMesto Kayfun Lite MTL RTA. Buy either the 22mm or 24mm version for $76.50 with code "VC10". To make this deal even sweeter, you'll get free and fast 2 day shipping included. The only color option available is Stainless Steel. Don't miss out, these are back in stock in limited quantities!
The SvoeMesto Kayfun Lite 2019 MTL RTA is available in two different versions, either 22mm or 24mm. The only other difference between the two is the actual e-liquid capacity. The Kayfun Lite 22mm MTL RTA holds 2ml, and the larger Kayfun Lite 24mm holds 3.5ml.
However, the capacity is expandable with accessories. Additionally, both of these are made in Germany and feature premium 316L stainless steel construction.
Building on the Svoe Mesto Kayfun Lite MTL RTA is incredibly easy. It features a simple two post build deck, designed for single coils. Wicking is just as easy too. Another great feature is the airflow control system. Adjusting the airflow can be done within the 510 connection. It's hidden, giving the Kayfun Lite 2019 a clean look, and can be done pretty quickly.
The only downside is that you do have to remove it from a device to adjust, but once it's dialed in and you find your sweet spot, you won't be needing to adjust any further. Also, you can completely close the airflow if desired, or open it up to the max (1.8mm). At the top of this tank, it does come pre-installed with an engraved 510 drip tip, designed, once again, for mouth to lung vaping. Lastly, the tank section is constructed of Ultem.
Easily, the SvoeMesto Kayfun Lite MTL RTA is one of the top performing RTAs in its category, and offer an amazing build quality. There's a reason as to why it's often called the king of MTL. With its simplistic design, it's the easiest to set up, and offers the amazing vape quality you'd expect from a Kayfun device.
SvoeMesto Kayfun Lite 2019 MTL RTA Features:
22mm or 24mm Base Diameter
2ml or 3.5ml E-Juice Capacity

Expandable with Optional Accessories

Traditional Bottom Fill
PEEK Insulator
Dual Post Build Deck
Easy Wicking
Hidden Airflow Design

Adjustable via 510 Connection
Can Fully Close
1.8mm Max Airflow

Engraved 510 Drip Tip (Narrow Bore for MTL)
Ultem Tank Section
316L Stainless Steel Construction
Made In Germany
What's Included
Svoe Mesto Kayfun Lite MTL RTA Tank (22mm or 24mm)
Spare Parts Kit
Check Out The SvoeMesto Kayfun Lite 2019 Review