Oumier Wasp Nano V2 RTA $15.99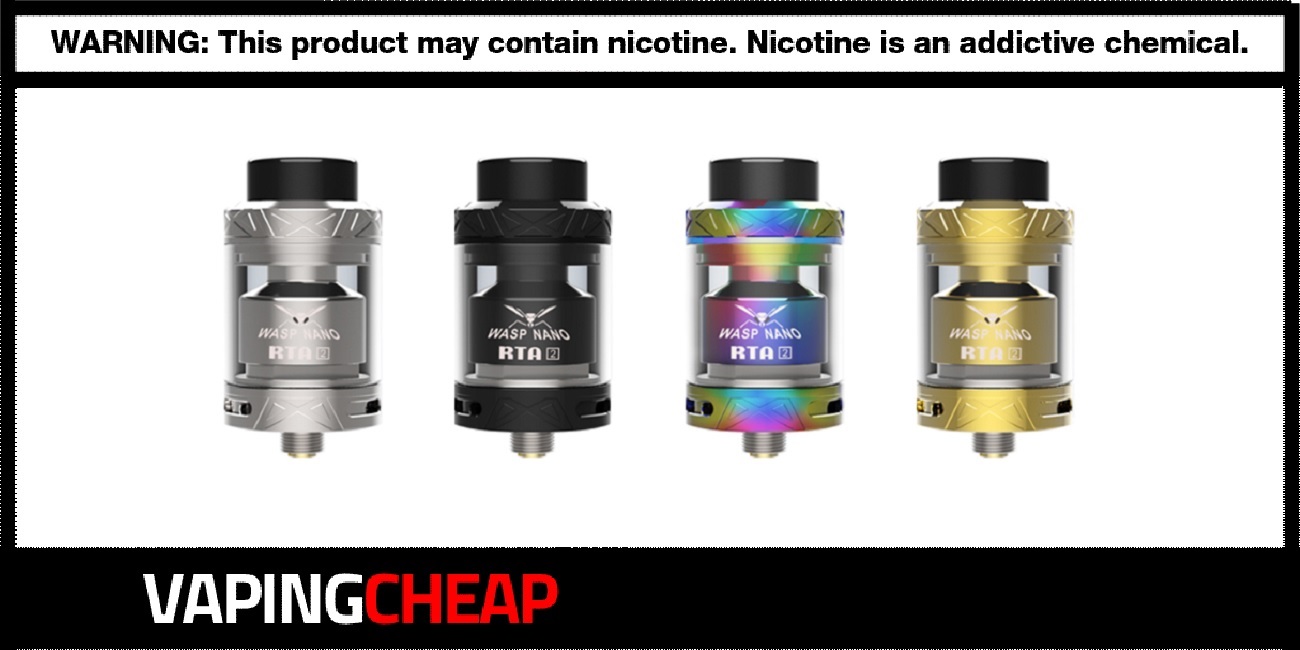 Here are sales and discounts for the Oumier Wasp Nano V2 RTA. You can buy one cheap, from just $15.99. To get this discount, simply use the code "NanoV2" in the cart. There are four color options available which are Stainless Steel, Black, Rainbow and Gold.
The Wasp Nano V2 RTA by Oumier is a new and improved version of the previous Wasp Nano RTA, which was already quite popular for many reasons. The version 2 sports a slightly larger overall diameter, coming in at 24mm at the base. E-Juice capacity is 2ml, but can be expanded to 3.8ml if you install the bubble tank section. Filling the Wasp Nano 2 RTA is easy as it can be done from the top.
Building the Oumier Wasp Nano 2 RTA is a breeze as well and takes little time to do. It sports a two post single coil build deck, very similar to the original. However, there's a locking mechanism on that keeps the coil locked in place. Lastly, the Wasp Nano V2 RTA has a triple adjusting bottom airflow system.
Going by how popular the original was, this is surely to be a hit, especially at the sale price of under $20. If you enjoy drippers, be sure to check out the Oumier Wasp King RDA.
Oumier Wasp Nano 2 RTA 24mm Features:
Overall diameter: 24mm
Stainless steel construction
Maximum e-juice capacity: 2ml or 3.8ml (Bubble Glass)
Top fill design
Two post single coil build deck
Locking coil mechanism
Triple adjustable bottom airflow design
What's Included:
Oumier Wasp Nano V2 RTA
Accessory Bag
3.8ml Glass
Pre-built Coils
User Manual