Purge Mods Purge X RDA $40.80 (USA)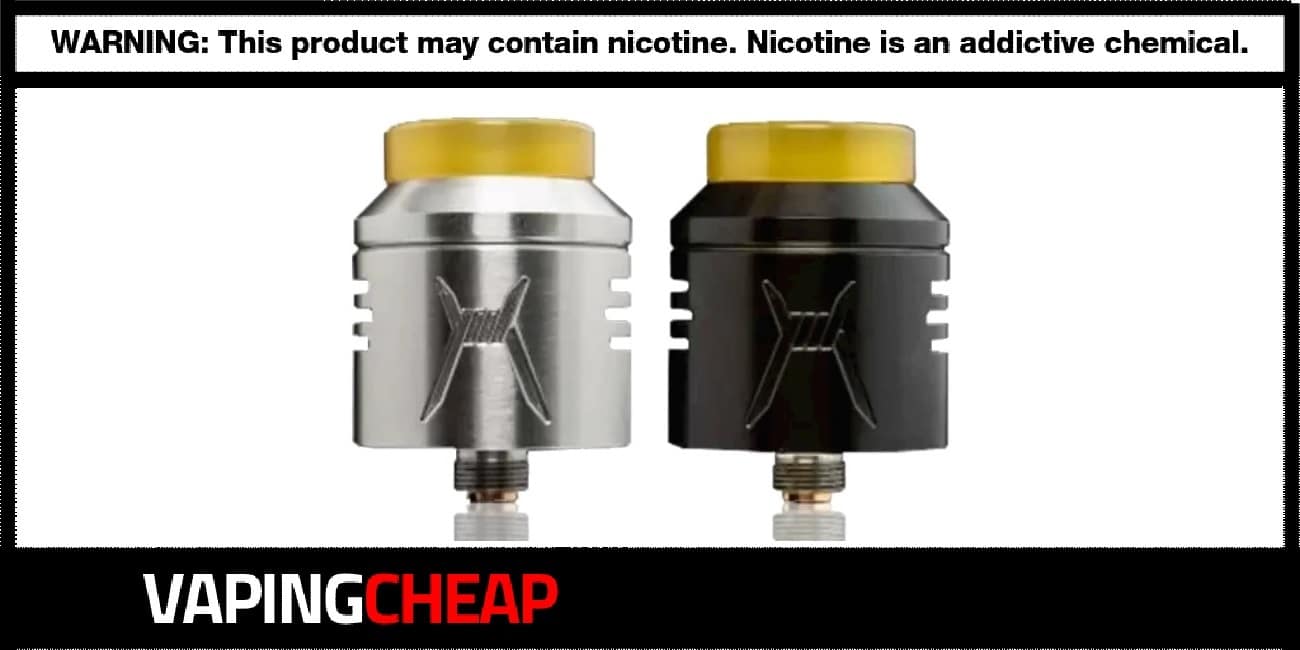 Here's a great discount on the new Purge Mods Purge X RDA. Buy yours for only $40.80 using discount code "Hardware15". The bigger 28.5mm Purge X RDA is also in stock for $48.45 using code "Hardware15". You can pick from two color options which are Black and Stainless Steel.
Purge, known well for their high quality mechs, is back this time with an RDA. This atomizer is made from stainless steel material and comes with a large wide bore 810 drip tip, perfect for chasing clouds and high wattage vaping.
Additionally, it does have a diameter of 25mm, fitting the vast majority of devices, both mechanical and regulated. Included, you do get two different sleeves with the Purge X RDA. One offers a honeycomb airflow for restricted direct lung vaping, while the other one is a slotted airflow for a full direct lung vape. With either sleeve, you can fully adjust the airflow, which is done by simply turning the top cap.
The Purge Mods Purge X 25mm RDA features an island style dual coil build deck. It's a very different when compared to most other RDAs. It still uses two posts to hold both the coils, but quite different nonetheless.
Another unique feature of this deck is that it's compatible with all the other Purge Mods top caps! So, if you've got some in your collection, you can definitely take advantage of this easy to use design. Lastly, it does come with a gold-plated BF/squonk pin.
If you enjoy dual coils and looking for a new higher quality RDA to add to your collection that won't cost you too much, then take a look at the Purge X 25mm RDA by Purge Mods. It's catered to most vapers thanks to its included sleeves!
Purge Mods Purge X 25mm RDA Features:
Overall diameter: 25mm
Stainless Steel construction
Two different sleeve options

Honeycomb airflow style
Slotted airflow style

Island style dual coil build deck
Large juice well
Can be used with all the Purge Mods top caps
Adjustable side airflow
510 connection pin
Gold-plated BF/Squonk pin
Two Color options: Black and Stainless Steel
What's Included
Purge Mods Purge X RDA
User Manual
Honeycomb & Slotted Sleeves
Wide bore 810 delrin drip tip
Gold-plated squonk pin
Spare Parts
Be sure to check out the Purge X RDA review video