Suorin Drop 2 Pod Kit $18.27 (USA)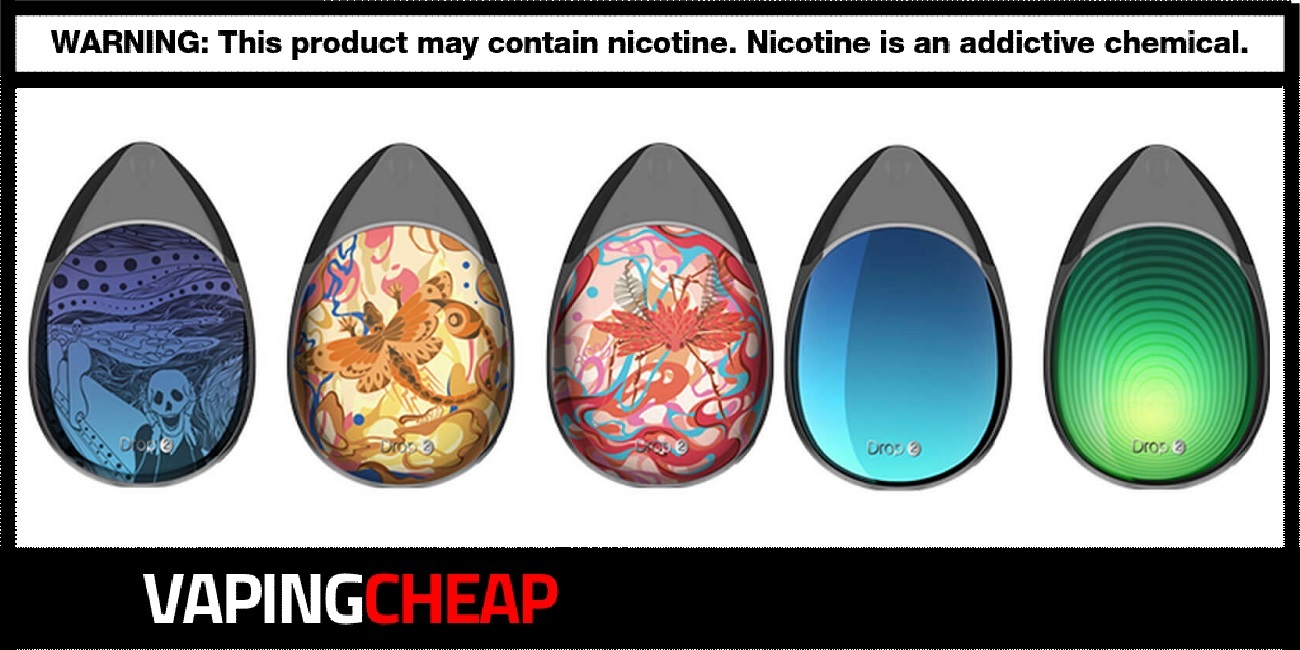 Here are cheap deals, discounts and sales for the Suorin Drop 2 Pod Kit. Get yours from a US shipper for only $18.27 with free shipping over $99 after code "VC15". It's also in stock at a China based store for $18.59 when using the coupon code "Drop2". You can pick from twelve different color options.
The Suorin Drop 2 Pod Kit is an updated version of the original Drop Pod System and keeps a simliar design, making it incredibly compact. However, one major difference is battery life, this device has a much larger internal battery at 1000mAh capacity. On top of that, the Drop 2 Kit offers a 14w maximum output. On the side of the Drop 2 vape pod you'll find the hidden power button.
In the box, you get a Suorin Drop 2 Refillable Pod Cartridge. This pod utilizes a 1.0-ohm coil head, perfect for salts and MTL. It holds a maximum of 3.7mls of e-liquid and features a bottom filling port. Lastly, on the bottom of the Drop 2 by Suorin is an airflow switch.
If you're looking for an incredibly small vape device, then definitely check out the Suorin Drop 2 Pod System Kit. It offers tons of upgrades from the original, making it a worthy successor.
Suorin Drop 2 Pod Vape Features:
Internal 1000mAh battery
Maximum wattage output: 17w
Hidden fire button
OLED battery indicator lights
Auto fire design
Compatible with the Suorin Drop 2 Pods

Maximum e-juice capacity: 3.7ml
Bottom fill design
1.0 ohm coil head
Adjustable airflow switch
What's Included:
Suorin Drop 2 Pod Device
Refillable Pod Cartridge
USB Type-C Cable
User Manual