SnowWolf Exilis Pod System $6.36 (USA)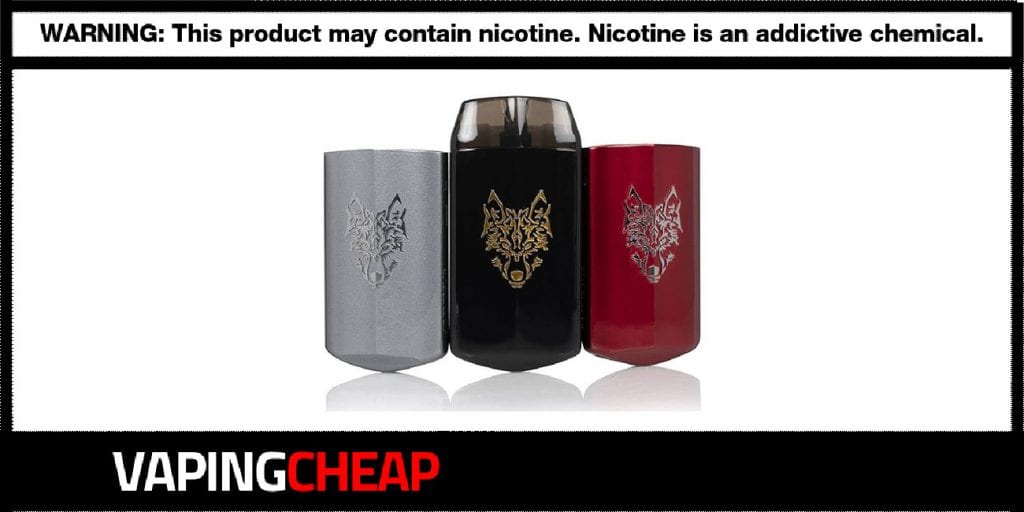 The SnowWolf Exilis Pod System is now in stock and on sale for $6.36 using coupon code "BLOWTHEWHISTLE". There are 5 color options available which are Slate Gray, Red, Pearl White, Black, and Blue.
SnowWolf's Exilis pod kit sports an internal battery with a capacity of 980mAh, so it can certainly last throughout an entire day. A micro USB cable is included which is used for charging. In addition, this pod vape has a maximum wattage output of 15w alongside a firing speed of 0.006 seconds. So, as soon as you hit that firing button, you'll start vaping immediately with virtually zero delay. Not to mention, it's primarily constructed of zinc alloy material, ensuring excellent durability.
Included in the SnowWolf Exilis packaging, you'll receive two refillable pods, each with an e-liquid capacity of 2.5ml. Firstly, you'll get the 1.8 ohm pod designed for mouth to lung vaping. Secondly, you'll receive a direct lung pod designed for direct lung vaping. Lastly, there is an LED light which indicates the current battery life.
If you're looking for a new pod system with a bigger battery and larger e-liquid capacity, then definitely check out this vape pod deal as it provides you with both. Not to mention, you'll get two pods rather than one, giving you more bang for your buck!
SnowWolf Exilis XPod System Features:
Built In 980mAh Battery

Micro USB Charging
Cable Included

Max Wattage Output: 15w
Single Button Operation
Zinc Alloy Chassis
Wolf Emblem
Refillable Cartridge

Maximum E-Liquid Capacity: 2.5ml
Bottom Fill System
1.8 ohm MTL Pod (Mouth to Lung Vaping)
1.8 ohm DTL Pod (Direct Lung Vaping)

Colors Available

Black
Red
Slate Gray
Pearl White
Blue
Check out the SnowWolf Exilis Pod System Review