VooPoo Finic Fish Replacement Pod 4 Pack $0.99 (USA)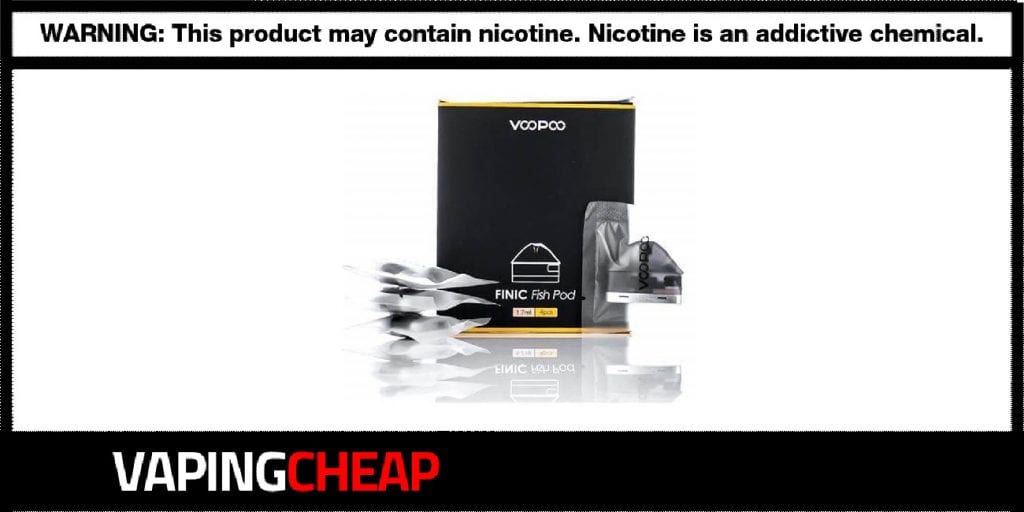 The VooPoo Finic Fish Replacement Pod 4 Pack is now in stock and on sale for only $0.99! No coupon code required. It's also available at a China based store for only $10.93 with free worldwide shipping.
These replacement cartridges are designed to fit the VooPoo Finic Fish Pod System only, In addition, they come in a pack of 4, and each replacement pod is individually wrapped. Each Finic Fish Cartridge has an e-liquid capacity of 1.7ml, and can be filled through the side.
Simply pull out the silicone stopper and fill with your preferred vape juice. Also, the coil resistance of each pod is 1.6 ohm. With their restricted draw and high resistance, they're ideal for mouth to lung vaping.
If you enjoying vaping on the Finic Fish by VooPoo, and looking to grab some replacement pods at a cheap price, then this is a deal for you! For just over 10 bucks, you'll get 4 pods, which will certainly last quite some time before needing to grab some more.
Finic Fish Replacement Cartridge Features:
Pack of 4
E-Liquid Capacity: 1.7ml
Side Fill Design
Coil Resistance: 1.6 ohm
Proprietary Connection
Dual Airflow Slots
Restricted Airflow
Ideal for MTL Vaping
Compatible with Voopoo Finic Fish Pod System Only
More Great Vape Deals...
---
dotMod dotAIO Kit $71.96 + FS
Here's a sale on the popular dotMod dotAIO Kit! Get yours for only $71.96 when using the code "DNABF20". Free shipping[...]