Oukitel Bison Pod System $5.69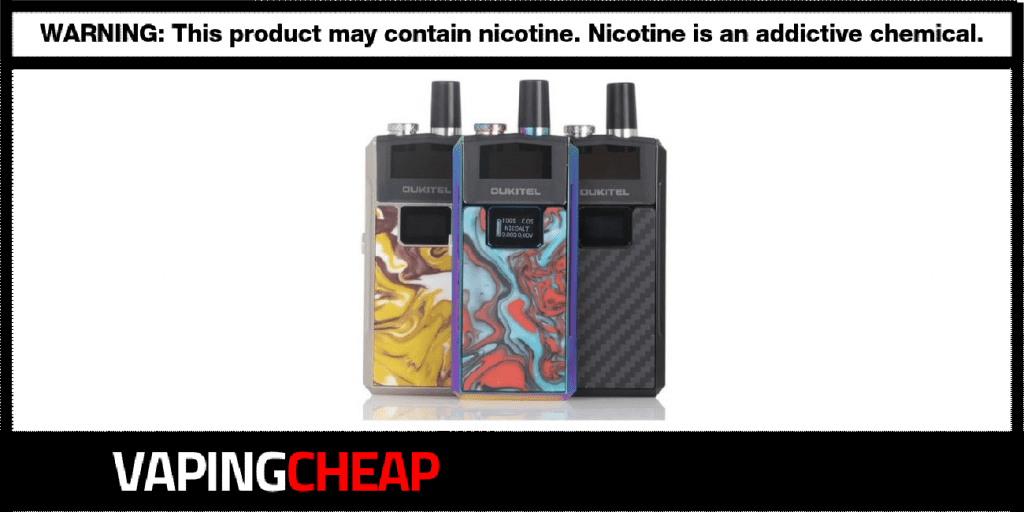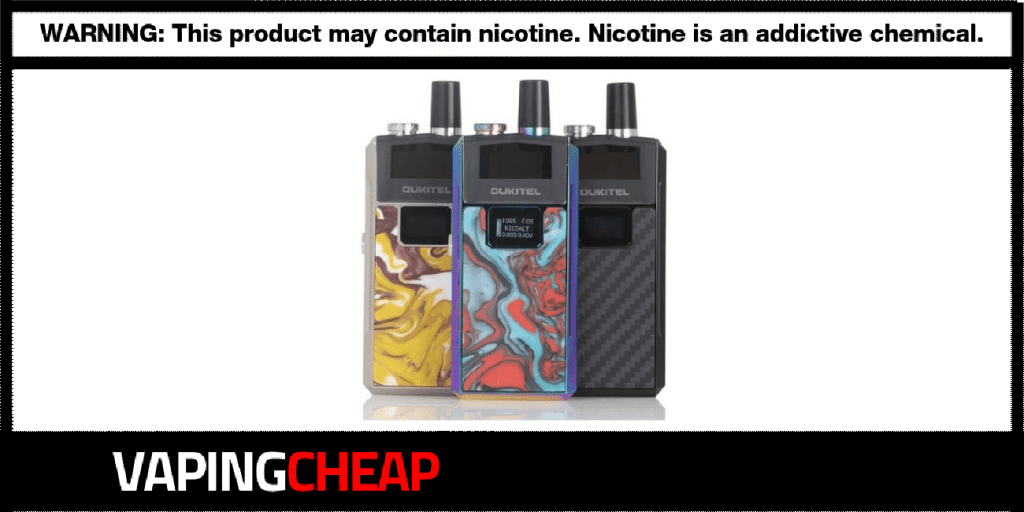 Here's a great deal on the Oukitel Bison Pod System! Get yours for only $5.69 using the code "Bisonk". There's three color options available which are Rainbow Prism, Bright Black and Gold Prism.
This new pod mod features a large 1,000mAh built in battery, and an LED display screen. Also, it has a wattage output range of 10w to 30w, and an output voltage range of 3.4v to 4.2v.
There's two different modes as well which are Power Mode, and Nic Salt Mode. Like many pod vapes, this one features a simple one button operation, and automatic pod detection. This pod device does have a firing resistance range of 0.6 ohm to 1.2 ohm.
What's great about the Oukitel Bison Pod System is that it includes two different coils, and a refillable pod. Firstly, the actual pod can hold a maximum of 2ml of e-juice, and features an easy to use threaded top fill design. Secondly, the two coils that are included are a 0.6 ohm SS316L mesh coil, and a 1.2 ohm ceramic coil. The 0.6 ohm coil is perfect for you restrictive direct lung vapes while the ceramic coil is better for a mouth to lung vape experience. Installing the coils are easy too since they feature a plug and play system. Lastly, the pod is connected to the device magnetically.
All in all, this is a solid deal on the Oukitel Bison 30w Pod System. If you're looking for a new pod mod with multiple coil options for under 6 bucks, then this is a sale definitely worth checking out.
Oukitel Bison 30w Pod Kit Features:
1,000mAh Built In Battery
Zinc Alloy Construction
Two Modes
Wattage Output Range: 10w - 30w
Voltage Output Range: 3.4v - 4.2v
Minimum Firing Resistance: 0.6 ohm
LED DIsplay Screen
Single Firing Button
8 Seconds Cutoff Protection
Refillable Pod Cartridge

2ml Capacity
Top Fill Design
Magnetic Connection

Replaceable Coils (Oukitel Bison Coil Series)

0.6 ohm SS315L Mesh Coil
1.2 ohm Ceramic Coil
Plug & Play System

Automatic Pod Detection
Intelligent Coil Detection
3 Color Options
Check Out The Oukitel Bison Pod System Review