VooPoo Drag Nano 2 Pod Kit $16.39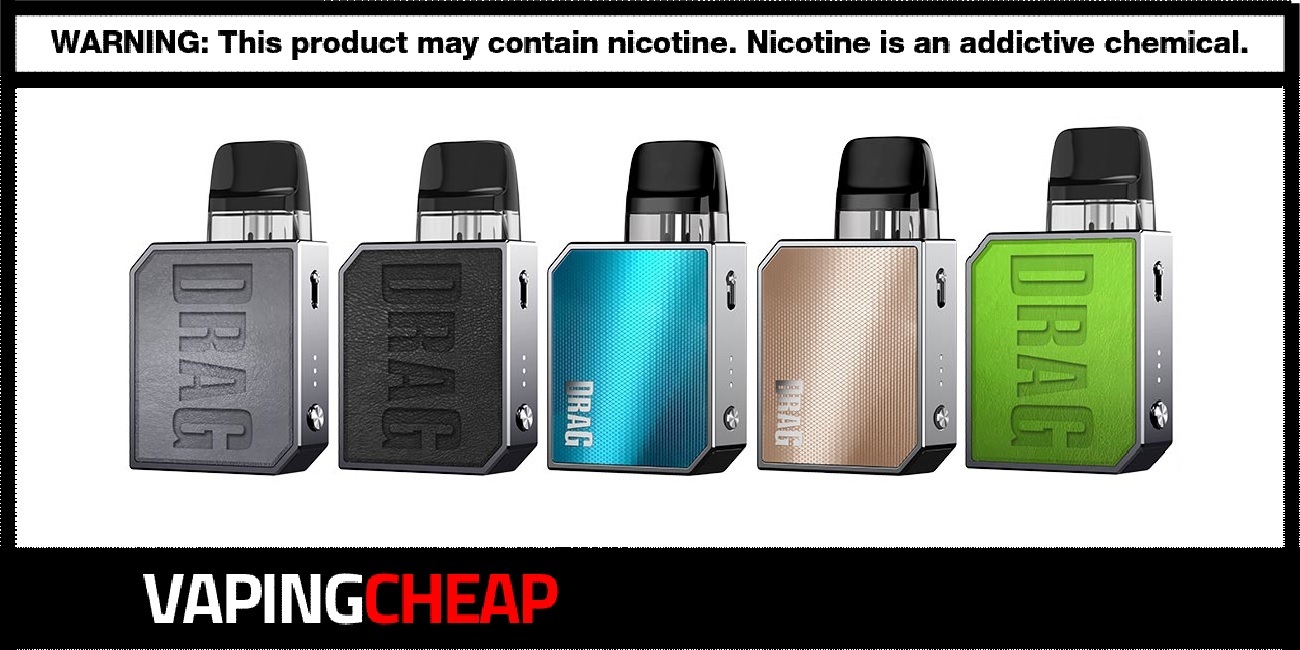 Here are the best deals and discounts for the new VooPoo Drag Nano 2 Pod Kit. Buy one of these pod devices from a China based store for only $16.39 using discount code "DNANO2". It's also in stock at a USA based shipper for only $17.84 after using discount code "SA15". You can choose from 8 different color options.
The VooPoo Drag Nano 2 Kit is a much more improved version of the previous Drag Nano Pod System. It has a built-in 800mAh battery and is powered by an updated Gene Chip. Additionally, it offers three different output modes with a maximum wattage output of 20w. On top of that, it sports an adjustable airflow switch located on the side. Multiple safety features are built into the device as well, thanks to the chipset.
VooPoo's Drag Nano 2 Pod System comes with two different replacement pod cartridges in the box. The first comes with a built-in 0.8 ohm coil, while the other features a 1.2 ohm coil. Furthermore, these pods have a maximum e-juice capacity of 2ml and is filled from the top, so it's quick and easy to do! Lastly, this device is also compatible with the new Vinci pod cartridge.
If you're in the market for an ultra-compact vape pod kit, then definitely check out the Drag Nano 2 by Voopoo. It's much better than the original in every way.
VooPoo Drag Nano 2 Pod System Features:
Internal 800mAh battery
Maximum wattage output: 20w
Three output modes
Small power button
Adjustable airflow
Zinc alloy construction
Three LED lights
Auto fire design
Compatible with the Drag Nano 2 Pods

Maximum e-juice capacity: 2ml
Top fill design
1.2 ohm coil or 0.8 ohm coil (Depends on the pod you buy)
Can use the new VooPoo Vinci Pods
What's Included:
VooPoo Drag Nano 2 Pod Kit
1.2 ohm pod cartridge
USB Type-C Cable
0.8 ohm pod cartridge
Lanyard
User Manual
Be sure to check out the VooPoo Drag Nano 2 Pod System review video