Binoid CBD Gummies Sale! $27.00 + FS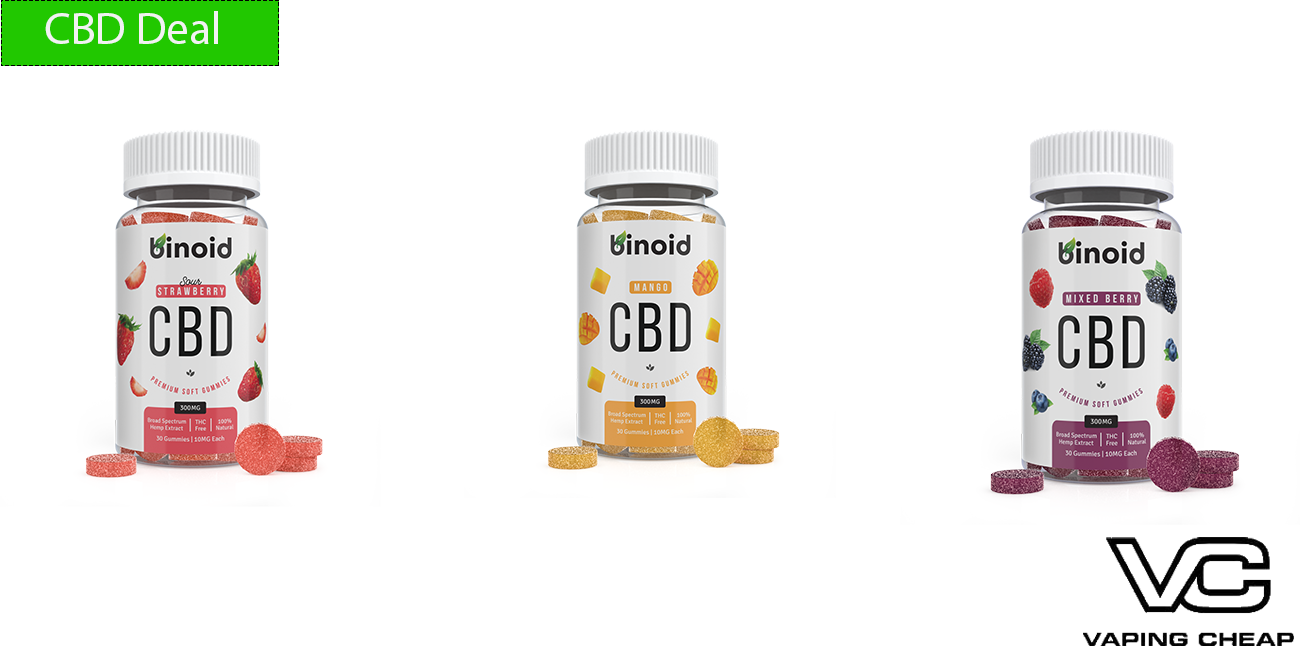 Here's where you'll find the best discounts, sales and deals for the Binoid CBD gummies! Get a bottle of Binoid CBD gummies for only $27.00 using discount code "Binoid10" plus free shipping!
Binoid CBD Gummies comes in a 30ct bottle. Additionally, each gummy in the bottle has a CBD milligram (strength) of 10, totaling up to 300mg. With the strength available, they're perfect for both newcomers to CBD edibles or experienced users.
There are various reasons as to why these are great. Firstly, they're 100% all-natural organic. Also, they're vegan and made in the USA.
What's even better is that Binoid CBD gummies are available in three delicious flavors. This includes Sour Strawberry, Mango and Mix Berry. Each Binoid CBD gummy features a natural flavor to them, so they won't be too sweet, but sweet enough to satisfy. Lastly, as you'd expect, these edibles are extracted from high quality hemp plants ensuring excellent quality CBD in every single gummy.
As mentioned right at the start, if you're looking for the best prices on CBD gummy products at Binoid, then look no further. We're not entirely sure how long this sale will last for, so definitely check it out before it's gone. For more products and sales like this one, be sure to check out our CBD corner.
Binoid CBD Gummy Sale Details:
30ct Bottle for only $24.00
Free Shipping
Available CBD Strength: 10 mg (Total 300 mg)
Three Flavors

Sour Strawberry
Mango
Mix Berry

Vegan & Made in USA
Extracted From High Quality Hemp Plants
Limited Time Sale