Knockout CBD Vape Juice Review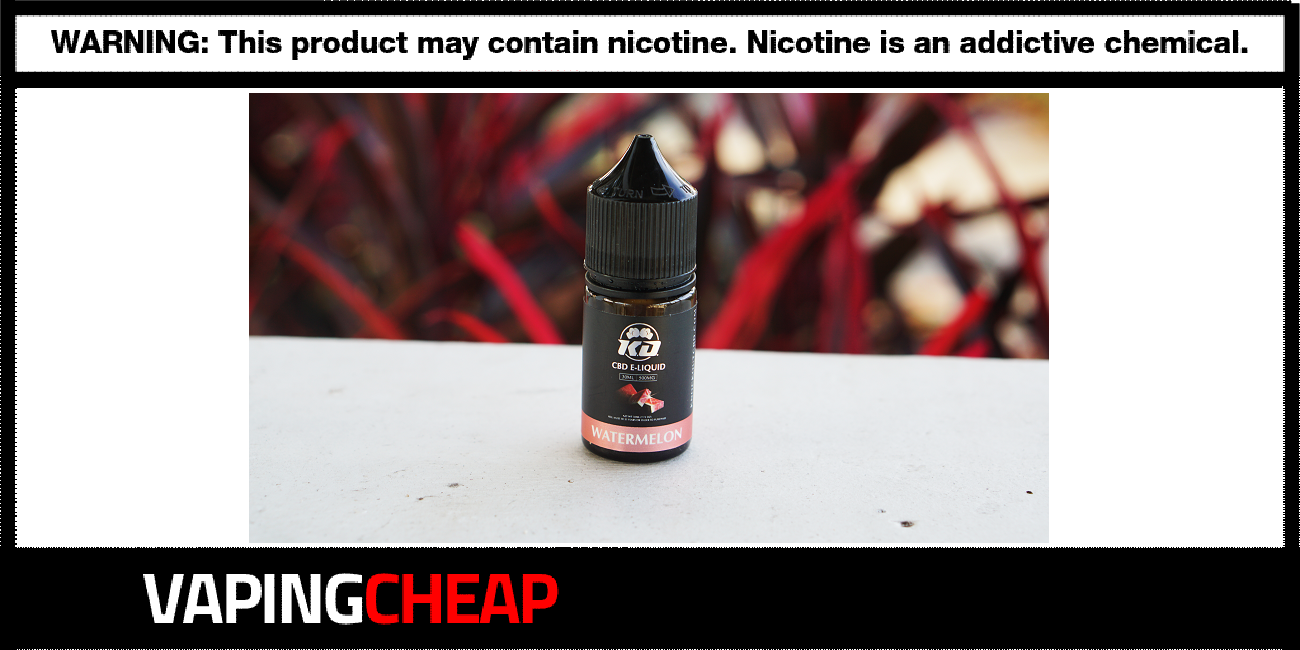 With how popular both CBD products and vaping are, it's only natural that we see a wide range of not only new flavors, but brands offering them as well. While that's the case, not all will provide you with the same satisfaction, taste and value. In our Knockout CBD vape juice review, we'll let you know exactly if this lived up to our expectations and if it's worth trying for yourself.
Knockout CBD E-Juice Details
Before diving into the flavor review, let's dive into some facts about Knockout CBD vape juices. Here's everything you need to know about each of their offerings including where they're made, the strengths available, THC content and more.
Knockout CBD Vape Juice Watermelon Review
Flavor Description: Fresh and crisp natural tasting watermelon
CBD Strength Tested: 500mg
Overall Thoughts - Flavor
To no surprise, you could easily guess the flavor profile of this CBD vape juice when reading the flavor name - watermelon. However, it's described specifically as a fresh and crisp watermelon that's also natural tasting. Having tasted many vape juices with watermelon flavoring, they can definitely come off as candy flavored rather than a natural taste. Something to always keep in mind though is that everyone's taste buds are different, so what I taste may be different from the next vaper.

Moving forward, Knockout CBD's CBD vape juice watermelon tastes pretty much as described. While I do taste more of a candy flavored watermelon, it has somewhat of a natural taste in the background. It has some sweetness as well to hit, which makes the overall taste that much better. When you first inhale, you'll taste that sweet candy watermelon. As you exhale this flavor, this is where you'll get the same sweet candy watermelon which also has a natural taste to it. The watermelon flavor sits between both natural and candy, but I'd say it leans more towards candy. The sweetness also intensifies as you exhale.
By no means is this a bad thing though! Knockout CBD vape juice watermelon is absolutely delicious, and I can see why this is marked as their number one bestseller. When it comes to the flavor, it's a joy to vape on.

Something else to point out is that there's not much CBD taste to this either, which is a good thing, at least for me. Some CBD users may enjoy that earthy tone you'd get with any CBD product, but as mentioned earlier, taste is subjective. You may get a little faint hint of it as you inhale or exhale, but it's hardly noticeable.
Satisfaction & Strength
When it comes to the CBD strength, the one I have is 500mg, the highest offering Knockout CBD currently have on this specific flavor. It is slightly higher in the strength range overall, but 250mg is also available for new users. Depending on your needs, 500mg may be just enough. For me, the 500mg CBD strength was perfect. In a short vaping session, I was able to feel relaxed.
Just before bedtime is another perfect time to take a few vapes of Knockout CBD vape juice as it can certainly assist with anyone needing help with sleep. As with taste, effects of CBD can be different and vary for each user, so be sure to keep that in mind. However, I can say, that it is certainly satisfying.
Overall, Knockout CBD vape juice Watermelon tastes amazing, works great and provides excellent value. It's not harsh like some others can come off nor does it have a strong earthy taste you can get from any vape juices that contain CBD. So, would I recommend this? Most definitely! It's well worth the cash and I highly doubt it would disappoint either a newcomer or an experienced CBD user.

We hope you enjoyed our Knockout CBD vape juice review! Feel free to leave any questions or comments below. What's your favorite flavor profile for CBD? Thanks for reading!