Kanger Genitank Review: Top Features, Ratings, Pros & Cons!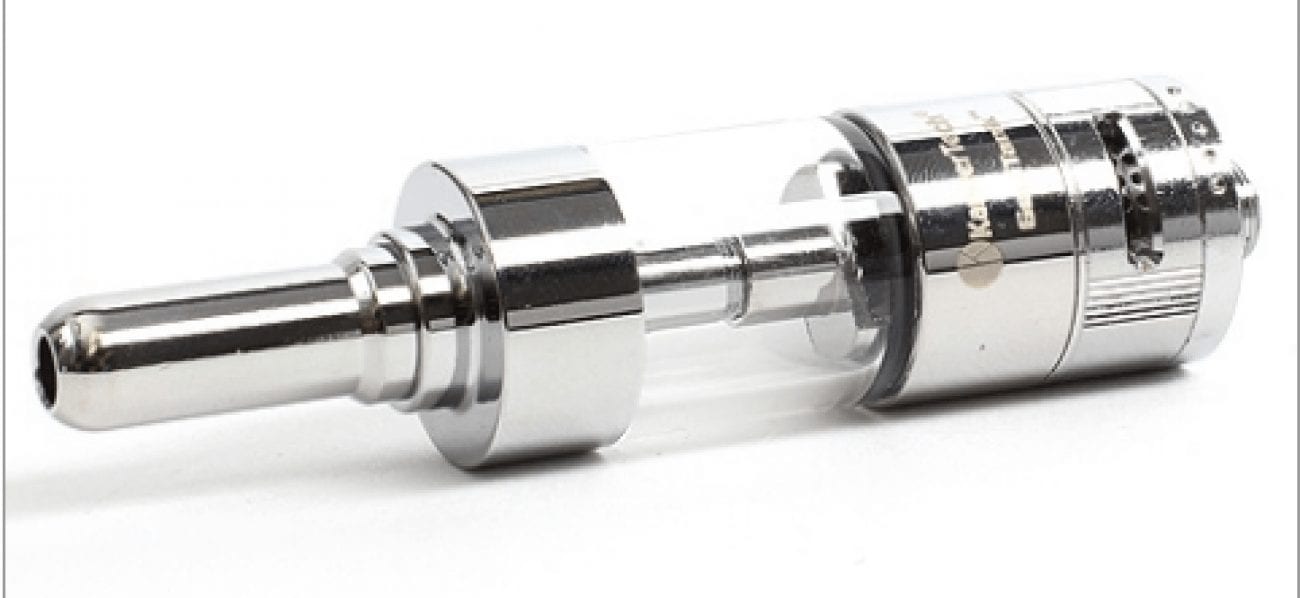 With my trusty Vaporfi Energy Drink in hand (I shall never tire of this flavor but to each his own), I settle down to do both a Kanger Genitank Mega Review and a Kanger Genitank Mini Review: happy, steamy days, hopefully!
For those of you familiar with at least some of Kangertech's fairly vast range of products, you ought to know them as a trusty, popular Vaping brand, with products like the Aerotank being pretty well known for longevity, outstanding airflow and just an all round flavorful, quality vaping experience. Some of you might even have noticed the striking similarity the new Kanger Genitank bares to the popular Aerotank range, even using the exact same coil…your question being, I suspect: what's the diff? Well I'm here to clarify that.
The Genitank clearomizer tank system is offered (considerately, if you ask me) as a budget friendly alternative to the steadfast Aerotank, with performance that should be on a par with the pricier option. The biggest difference is in the actual materials used in manufacture, which I'll get into later in this review. There are a few design changes as well, small but noticeable to a pedantic vaper like myself, although I personally can't say that I disapprove of any of the changes this time round.
Kanger Genitank Ratings
After a day of intense at home cloud chasing, on both the Kanger Genitank Mini (purchased online for only $16) and the Kanger Genitank Mega (purchased at the same time for a mere $18)… hooked up to an eLeaf iStick, I'm pleased to announce a rating, from myself, of a shining 4 stars.
With the missing star being not so much an issue with quality of vape but more with questionable longevity of both products due to manufacturing materials. Although as far as value for money goes, outstanding.
Pros
Value For Money: Considering the massive price difference between the Aerotank range and this one, it's awesome that the actual construction is pretty much identical to Aerotank's, for both the Mini (1.5ml) and Mega (3.8ml). The fact that the same dual coil system is used, with the same shape drip tip and pyrex tank, means that the vaping experience here is virtually identical to that of the Aerotank. That's bang for your buck, no question.
Compatibility: The Kanger Genitank clearomizer systems are compatible with just about any battery, I used an eLeaf iStick and my advice is always to start on the lowest setting and work your way up.
Airflow Adjust: The Gentiank features a new design for airflow adjust which I really love, just put your thumb and forefinger in the grip and twist to cover or expose as many of the 4 holes as you like, allowing you to chose the airflow that's just right for you. Really effective and easy to use with the grip design being one of the improvements over the Aerotank.
Quality Of Draw: Ah, what can I say, real ease of draw, a solid punch midway, excellent flavor quality and rich, wholesome cloud formation. I'm extremely happy with the performance both on the Mini and Mega and literally can't fault either.
Sweet Refill: I'm not alone when I say I'm a fan of the Mega's refill design, where the e-liquid nozzle fits snug into a hole and then bam! It's impossible to get it wrong. Some vapers have voiced a bit of an issue with the fact that it's near impossible to entirely fill the tank on the Mega but I see no problem with this, a full tank lasts me most of the day or more, which is enough for me.
Cons
Wobbly Bits: Not that it affected the quality of draw in any way…I definitely noticed a little wobble on the mouthpiece and a slightly less solid overall feel to the piece than it's pricier counterparts. However, the fact that you're getting the same excellent draw is more than you'd expect from an option that's so much more budget friendly.
Manufacturing Materials/Longevity: Now this is where the Genitank does fall short of it's pricey predecessors. Where the Aerotank is constructed of surgical grade stainless steel, here we have chrome plated copper. Long term that means scratches, dents and issues with your tank once that copper gets exposed. Also, the feel in the mouth is a little off-putting and overall, it looks a little cheaper…but then again, it really is, so what the heck?! The issue I had in this review was really just…will it last?
Noise Alert: This isn't a silent vaping system, there's definitely a solid airflow sound that can't be avoided, however I experienced little to no gurgling and it seems, so far to be a pretty much drip free system.
Unique Brand Features
The Three Aces: Yup, that's Quality, Performance and Range. Kanger Clearomizer Systems offer top notch performance, outstanding, easy draw and, provided you use a decent e-liquid, full flavor quality. Not only that but they've been good enough, with this new Genitank range to consider every client, even those with a limited budget and for that I give them a thumbs up.
Security Features: I'm impressed by the fact there were at least three noticeable security features on the packaging, including holographic opening strip and a blue badge in the bottom right corner that fades when wet and then returns once dried, pretty hard to fake and handy when you're an obsessive worrier like myself.
Conclusion
Sure, I didn't award a 4.5 or 5 stars in this Kanger Genitank review, however…that had nothing to do with performance, which I expect will remain outstanding for at least the first six months of use, provided you are not a calamity Jane or Joe on your machine.
If you're looking for intense vape and flavor quality as well as excellent compatibility and relatively good looks for a truly reasonable price then this is definitely an option for you.
This is an ideal option for a newbie vaper who doesn't want to fork out too much. If that's you, be sure to check out this Definitive Guide to Vaping for Beginners video and enjoy your new, budget friendly Genitank clearomizer and happy, steamy days to you and yours.