HCigar VT167 Review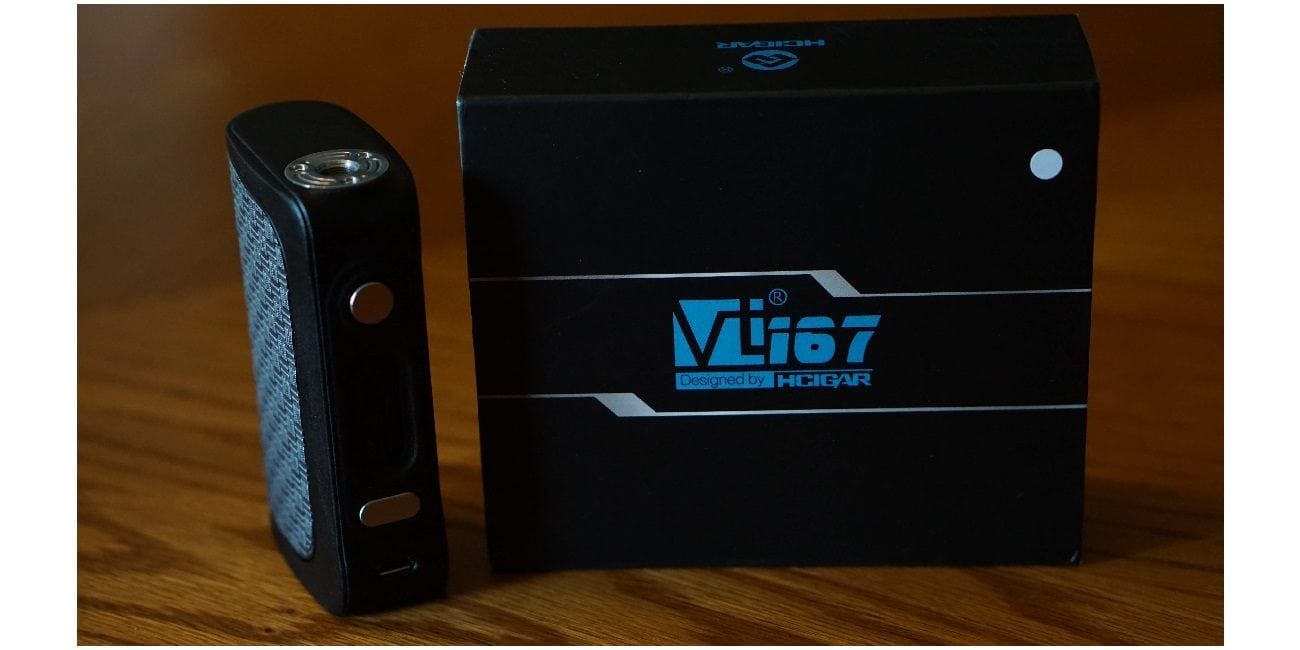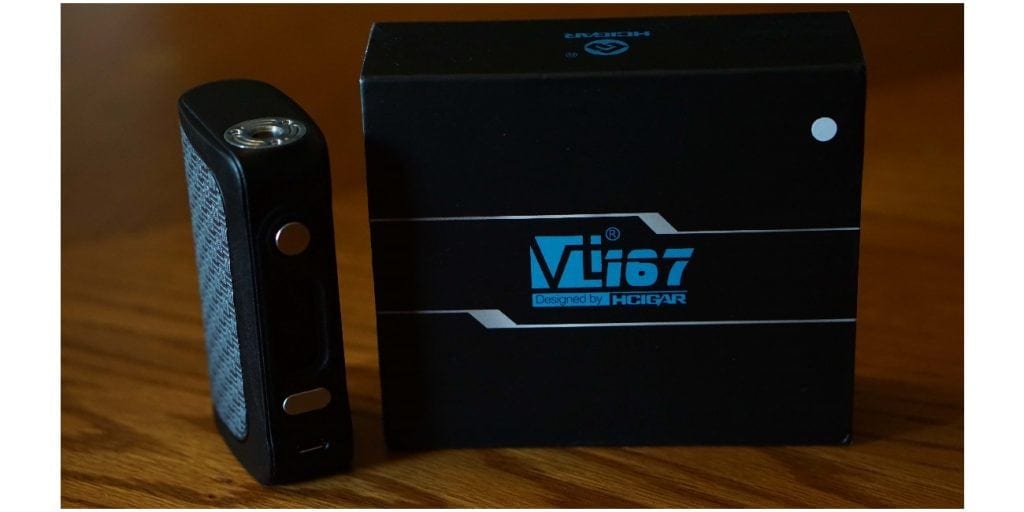 HCigar VT167 Review
HCigar has released a good amount of quality box mods over the past year or so, especially when they started releasing devices with Evolv DNA boards. Even when they released their DNA40 box mods, they were impressive, because they had excellent quality, and were durable. Now that Evolv has released their newest board, the DNA250, HCigar has released their newest dual 18650 box mod, the VT167.
Firstly, I would like to thank Gearbest for sending this product my way for the purposes of this review. I will go over my first impressions, my experiences using this device over time, the performance, pros and cons, and will conclude with whether or not I recommend this device!
Check out the HCigar VT167 Here!
Out of the Box
When I first received the HCigar VT167, the first thing I noticed was the familiar packaging. The packaging is very similar to the packaging previous devices HCigar released in 2016, which is certainly a good thing!
The packaging says right away what's inside of the box, and I do like the design of the VT167 text. Small things to look at, but good first impressions always go a long way. Once you slide open the packaging, the Hcigar VT167 is revealed.
Inside of the packaging, you receive the device itself, a user manual, and a micro USB cable. Upon first seeing the HCigar VT167, I immediately noticed that it was slightly bigger than I thought it would be. It isn't huge by any means, but certainly on the larger side, especially in comparison to smaller box mods such as the Sigelei 213 or Smok Alien.
When I first held the device, it definitely felt solid, and is a bit on the heavier side. It is ergonomic and is comfortable to hold right away, but there was one drawback already, which is the play on the battery door. The magnets aren't the strongest, and with one quick shake, the battery door comes off. This is definitely a con, and will be covered more later on in the review.
The battery door itself does have some type of texture to it, and I'm not sure exactly what it is to be honest. The other color that is available looks to be more of a carbon fiber or textured black finish. Also, when it's in the light, it does show as a different color rather than silver on camera, which can be seen in the pictures in this review. Not a con or anything, but something worth mentioning. Also, inside of the battery tray, there are no ribbons to help pull out your batteries, but honestly the way it's designed, there's no need for it.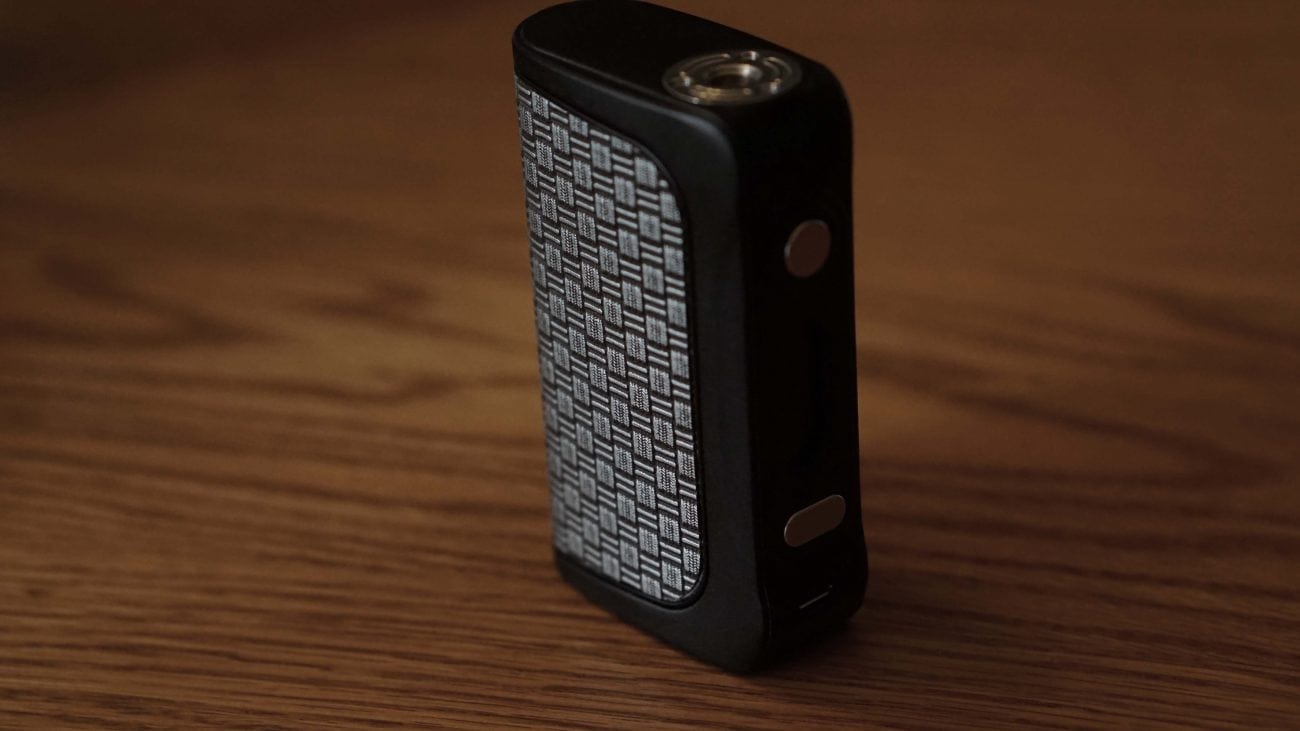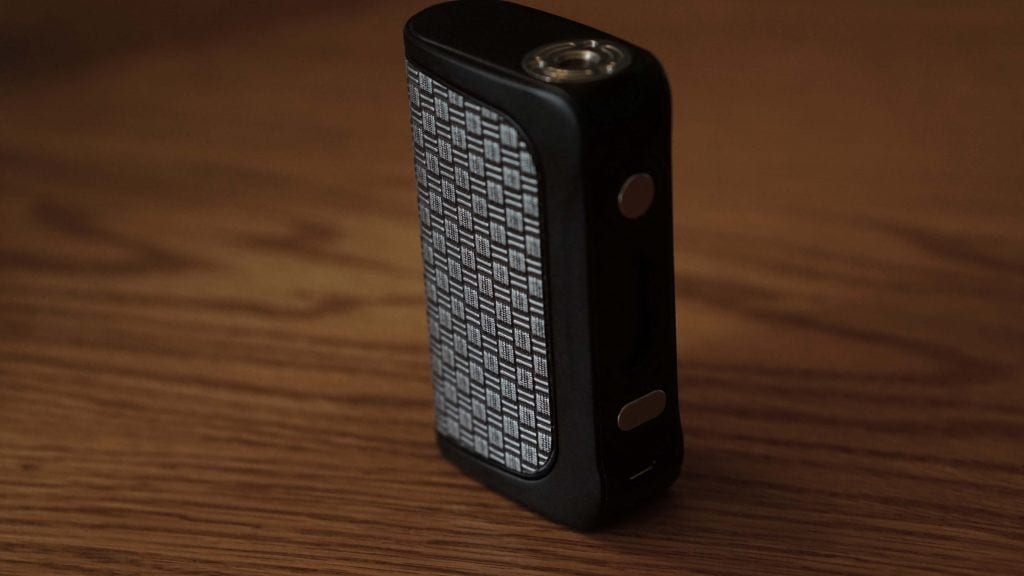 The HCigar VT167 does have a great feel to it, and certainly feels of good quality, which is a huge pro. In addition, this box mod does have a spring loaded 510 pin, and looks to be just fine. Also, all of the buttons are nice and clicky.
All in all, my first impressions were mostly positive with the HCigar VT167 aside from the battery door being a bit too loose for my liking. However, that really doesn't take away from the overall quality of this device.
Usage
Using the HCigar VT167 TC Box Mod has been a pleasure. Even though I did mention the issue with the battery door, which was still present, I had no issues while using it. However, I never dropped this device, so do keep that in mind.
I think if this device were to fall, the battery door will certainly fly off, and your batteries will likely follow. I do wish the magnets were a bit stronger, or the battery door was more tightly fitted. I did try squeezing the battery door to try to possibly help with it fitting more snug, but I did not want to squeeze it too much where I would damage it. It did help resolve this issue, but not completely. Regardless, when purchasing a device, there's absolutely no need to do something like that as it should come perfect right out of the box.
Like said previously, I encountered no issues with the battery door while using it over time, but it still has to mentioned. However, speaking about the battery section of this device, taking your batteries in and taking them out is incredibly easy. I never once tore or damaged my battery wraps with this device, which has happened to me with several other devices, so this is a huge pro in my opinion.
I do want to mention that 25mm atomizers will have a very slight overhang. This is a con, but honestly the overhang is not very noticeable. However, people who absolutely despise overhang will surely notice it, so it has to be mentioned. For me, the minor overhang didn't bother me, but I think HCigar should've designed this device to accommodate up to 25mm devices with no overhang, especially seeing that most new atomizers being released are larger rather than smaller.
Even though 25mm atomizers do not sit flush and do overhang slightly, I do want to mention that all of my atomizers made a connection and left no gap, even atomizers with very long 510 pins. So, I do have to say the 510 connection on this device is excellent.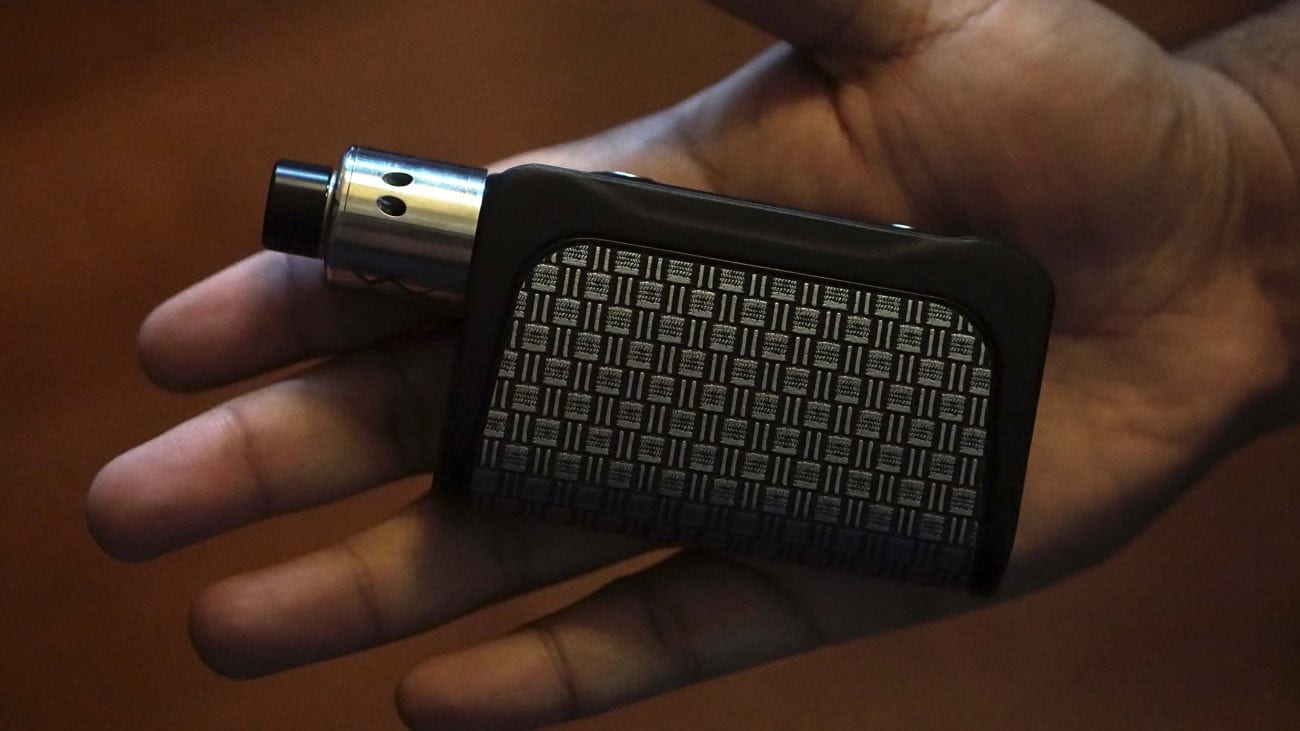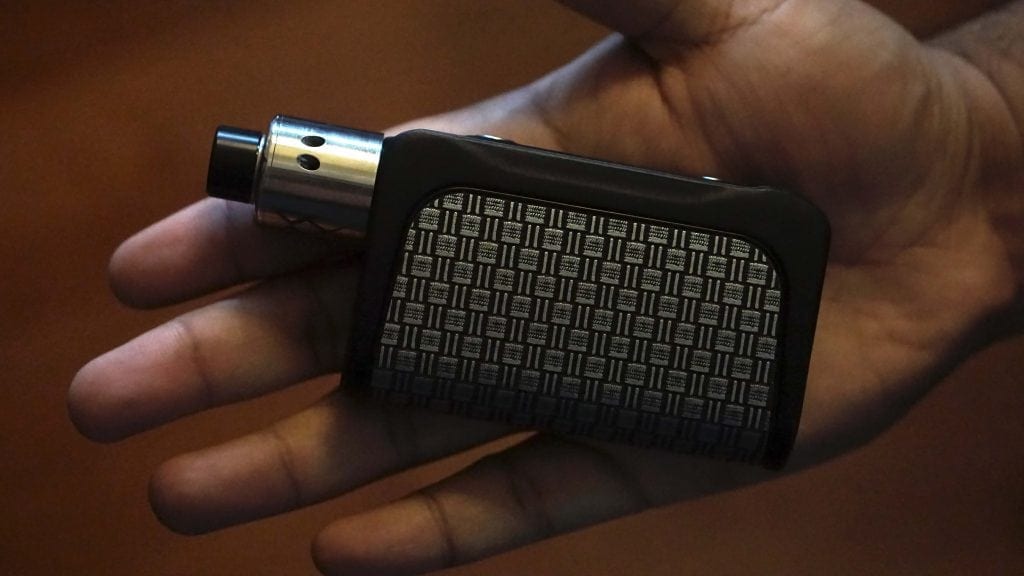 The display screen comes nice and bright right out of the box. However, you can connect this device to your computer and utilize the EScribe software if you wanted it to be brighter or if you want to dim it down a bit. The screen of the DNA250 board is great, and all of the information is easily seen with this display screen.
Also, I got used to the textured battery door relatively quick, and I actually ended up liking the overall design. Simply put, this device is just comfortable to hold, even though it is slightly bigger and heavier. In addition, although it is heavier, it does make it feel like you're actually holding something of quality and value.
While taking this device out with me, I really didn't notice it's weight in my pocket. I did notice that it was slightly bigger in my pocket in comparison to some other smaller dual 18650 box mods, but it wasn't a huge deal in my opinion. I actually liked carrying this device out with me, because of the vape experience I would get with this device, which is what we'll get into next, the performance!
Check out the HCigar VT167 Here!
Performance
The HCigar VT167 does feature the newest Evolv DNA250 board, which is a pro right away. I personally love the DNA boards as they offer a smoother vape experience in comparison to other boards. Of course, this is subjective as you may prefer a different board or chip.
Since only requiring 2 high drain 18650 batteries, this device is limited to only 167w with this board, which is plenty of power for many vapers. Also, there's only so much power two 18650 batteries can provide, so if you wanted more power, I would highly recommend a device that utilizes three or four 18650 batteries.
The HCigar VT167 does feature temperature control for various wires and comes with preset wire profiles for Ni200, Ti, and SS 316. There are a few different Ni200 wire profiles already setup such as relaxed and no preheat Ni200.
It would've been nice to see some other wire profiles set such as SS 316L or SS 304, since many vapers use stainless steel wire over Ni200 or Ti. Regardless, you can easily connect this device to your PC, and customize the wire profiles yourself in the EScribe software. This is huge reason why I prefer the DNA board, since you can customize this device and even monitor it in the EScribe software.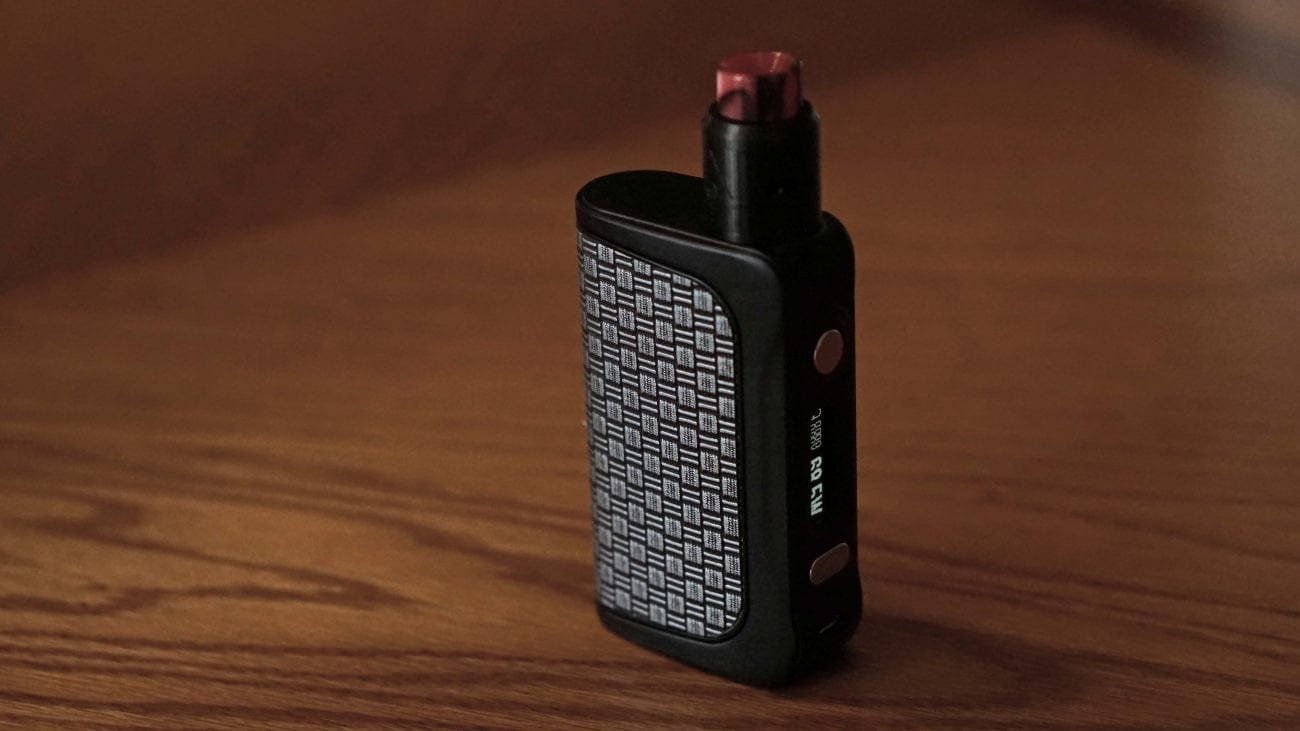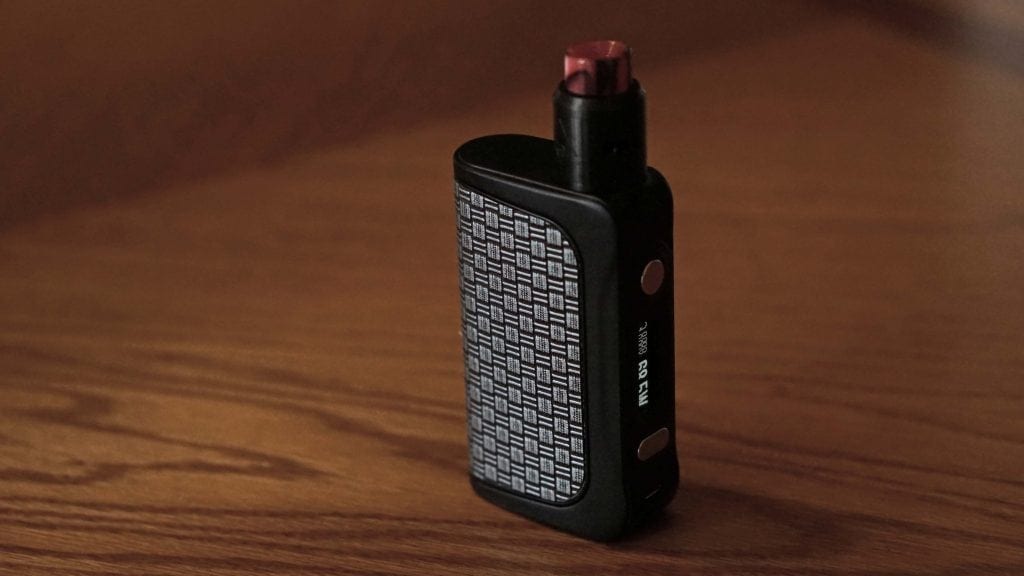 I did test this device in stainless steel temperature control and it performed flawlessly. I did not test this device in Ni200 or Ti temperature control since I do not vape these wires anymore. However, I have vaped Ni200 wire before using the DNA200 board, so I can easily say if you do vape Ni200 wire, this device will perform great.
The vape experience in either temperature control mode or standard wattage more was excellent. I just prefer the smoother vaping experience of the DNA250 board, and you know for sure you're getting an accurate 167w since these boards are known to be one of the most accurate boards on the market.
With dual 18650 batteries, you can expect great battery life as well, especially if you are vaping at lower wattages. However, at higher wattages the battery life is not the greatest, but I can easily get about 4 to 5 hours of vaping pretty often at about 90w to 100w. At lower wattages such as 50w to 60w, I can easily get through most of the day without needing to recharge the batteries.
Also, as soon as I press the fire button, it fires instantly. There is literally no delay as you would expect with a DNA250 device. In addition, I experienced no misfires.
All in all, the performance of the HCigar VT167 is solid and I have zero complaints in regards to performance with this device.
Pros
Great quality
Ergonomic Design
Easy to take batteries in and out
Evolv DNA250 Board
Great 510 Connection
Firmware Upgradeable
Can be customized using the EScribe Software
Smooth Temperature Control vape experience
Cons
Battery door is a bit loose
25mm atomizers will have slight overhang
Slightly heavy (subjective)
A bit larger than some other dual 18650 devices (subjective)
Conclusion
In conclusion, the HCigar VT167 TC Box Mod is a well built device, and best of all it features the Evolv DNA250 board. This board gives you an excellent vape experience, definitely one of the best on the market.
The HCigar does have one real con to it, which is the battery door being a bit loose. Honestly, for me, this isn't a deal breaker since I never ran into any issues with it randomly coming off or anything, but I can easily see for some vapers it may be. If the magnets were stronger or the battery door itself had more of a snug fit, then this issue probably wouldn't exist. However, squeezing the battery door does seem to help a bit, since it helps give it more of a snug fit.
Regardless, this one issue doesn't take away the sheer quality and performance of this device. The HCigar feels great in the hands, and performs like a champ. The temperature control experience from this board is second to none, and best of all is that you can customize this device using the EScribe software.
If you're in the market for a dual 18650 box mod, or a new DNA250 device, then I can easily recommend the HCigar VT167!
I hope you find this review helpful in finding the right device to fit all of your vaping needs! Feel free to leave any questions or comments down below! Thanks for reading!
Check out the HCigar VT167 Here!
Product Features
Powered by Evolv DNA250 Board
Requires 2 High Drain 18650 Batteries (Not Included)
Maximum Wattage Output: 167w
Temperature Control (Ni200, Ti, SS and more)
Can be customized using EScribe Software
Firmware Upgradeable
Zinc Alloy Construction
Spring Loaded 510 Connection
Micro USB Port
Includes Micro USB Cable
0.91 Inch OLED Display Screen
Many Safety Features
Ergonomic Design