Kanger Auro Vape Pen Kit $10.61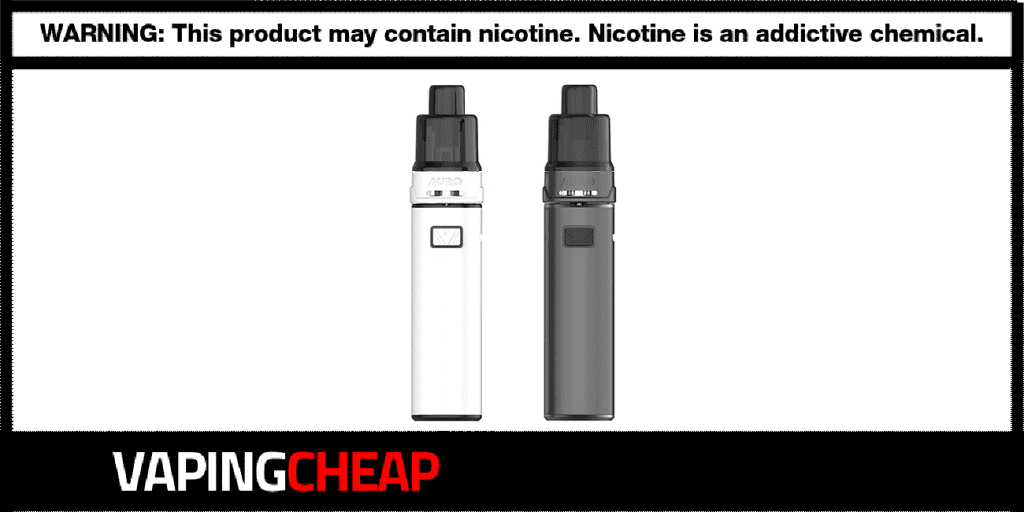 Here are cheap deals and discounts for the new Kanger Auro Vape Pen Kit. Buy one for just $10.61 when using our exclusive code "vapingcheap". There's two color options you can choose from which are Black and White.
The Kanger Auro Vape Kit includes both the Auro Battery and Tank. Kanger's Auro Mod sports a vape pen like shape. Additionally, it features a simple one button operation alongside a full power output. When the battery is fully charged you'll get the most power. As it depletes, the power will start weakening. Also, it has a 2,000mAh capacity, and charges via micro USB. Lastly, it is constructed primarily of stainless steel material.
When it comes to the included tank with the Auro Kit by Kangertech, it features an all in one design. The absolute best part of this atomizer is the mesh coil. It's long lasting, and has a 0.3 ohm resistance, perfect for those direct lung vapes. As we've seen before with other similar style sub ohm tanks, these mesh coil heads are some of the best. They perform great when it comes to both flavor and clouds.
Airflow of the Auro Tank does come in from the bottom, and it can be adjusted. In addition, it has a maximum e-liquid capacity of 2ml, making it TPD compliant. As expected, it can be filled from the top, which is always a good feature to have, This makes the refilling process that much faster, and easier.
If you're looking for a cheap vape pen, then you'll definitely want to check out the Kanger Auro Vape Pen Kit. At just over $16, it's a great pickup for the beginner looking to get into direct lung vaping. Even for the advanced vaper, it's a great fit as a backup kit or just as an all day vape setup that won't break the bank.
Kanger Auro Vape Starter Kit Features:
Auro Battery

2,000mAh Capacity
Full Power Output
Stainless Steel Construction
Battery LED Indicator Light
510 Thread
Compact Size
Micro USB Charge Port
5 Safety Protections Built In

Auro Tank

All in One Design
Adjustable Bottom Airflow
Wide Bore Drip Tip
0.3 ohm Long Lasting Mesh Coil
2ml E-Juice Capacity
Top Fill
What's Included
Kangertech Auro Battery & Auro Tank
Charging Cable
User Manual
More Great Vape Deals...
---
Hellvape Drop Dead RDA $18.56
Rebuildable Dripping Atomizer For a limited time only, the new Hellvape Drop Dead RDA is now back in stock and on sale right[...]