VooPoo Musket 120w Mod $23.52 | Kit $23.99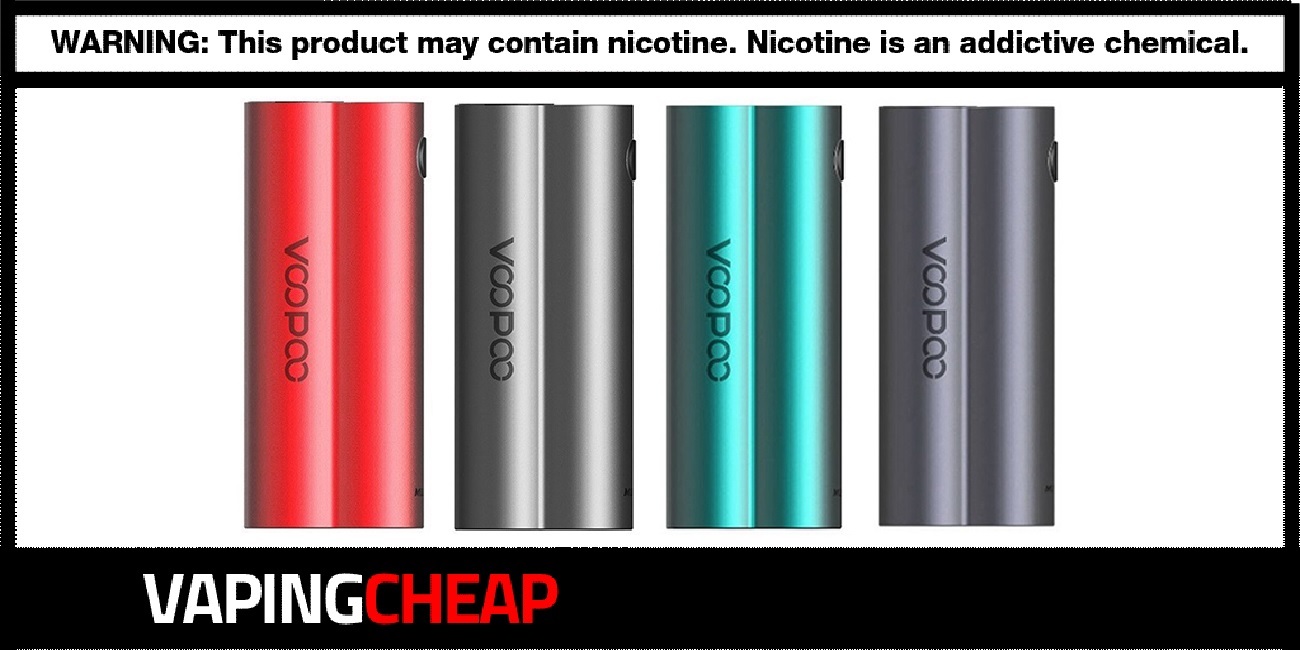 Here's where you'll find the best deals, discounts and coupons for the VooPoo Musket 120w mod and kit. Grab a mod for as low as $23.52 after using the code "MUSKM". The full vape kit is also on sale from a US shipper for $23.99 with the discount "VC20". You can choose from four different color options including Moon White, Peacock Green, Poppy Red and Space Gray.
The VooPoo Musket Mod has a similar body shape to the popular Double Barrel V3. This means, not only is it compact, but looks great and comfortable. Additionally, it's constructed out of aluminum alloy material and requires two high drain 18650 batteries.
This device features the Gene.TT chipset, so you've got a maximum wattage output of 120w. VooPoo's Musket Mod features a few user modes too, such as wattage mode, smart mode and RBA mode. At the top, you'll also find a sliding airflow system.
If you get the full Voopoo Musket starter kit, it includes the PNP Tank. This atomizer has a maximum e-juice capacity of 4.5ml and can be filled by removing the base of the tank. There's two different coil heads included, but the best part is that it's compatible with all the other PNP Coils. Lastly, the PNP tank has an adjustable bottom airflow system.
If you're looking for a compact, easy to use mod or vape kit, you'll want to check out the Voopoo Musket 120w. At the current sale price, it's a steal.
VooPoo Musket 120w Vape Kit Features:
VooPoo Musket Mod

Requires two high drain 18650 batteries (Not Included)
Maximum wattage output: 120w
Powered by the

Gene.TT

Chip
User Modes: Wattage, Smart and RBA mode
Aluminum alloy construction
Multiple safety features
Sliding airflow system

VooPoo PNP Tank

Maximum e-juice capacity: 4.5ml
Bottom fill design
Compatible with the entire PNP coil line
Adjustable bottom airflow
What's Included:
VooPoo Musket Mod
PNP Tank
0.15 ohm coil
Micro USB Cable
0.2 ohm coil
User Manual