IJoy Neptune Pod System $5.00 (USA)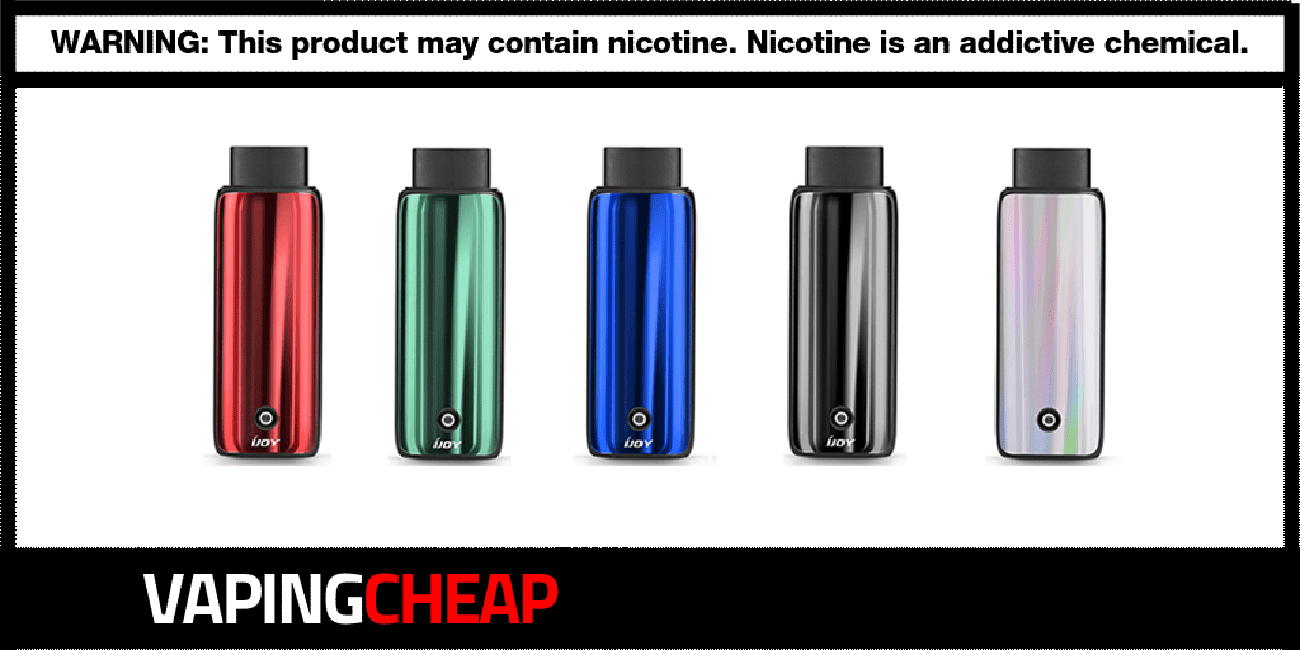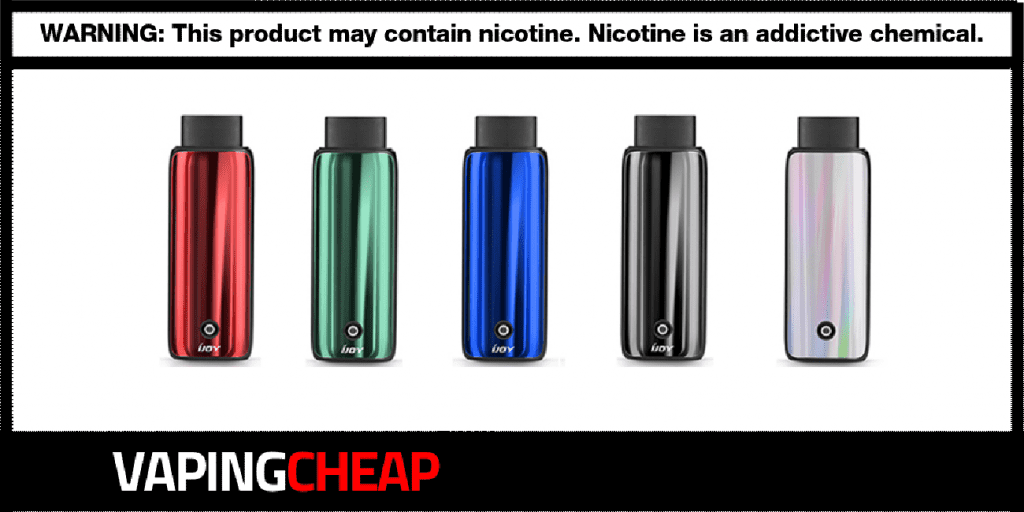 Here are cheap deals and discounts on the IJoy Neptune Pod System. Grab this pod mod for just $5.00. It's also available from another USA based store for $6.24 with free shipping over $75. There are a few color options you can choose from which include Crystal Red, Jade Green, Pearl White and more.
IJoy's Neptune Pod System sports a unique curved glass panel, definitely making it one of the most unique pod vapes we've seen in some time. This overall design certainly makes it look much more expensive that what it costs, which is a good thing in our book. Aside from it's one of a kind aesthetics, it does have an internal battery with a capacity of 650mAh. Charging can be done using a USB Type C cable, which means you'll get this pod device charged in no time at all.
When it comes to power output, the Neptune Pod Kit by IJoy can deliver 14w maximum. There's three different levels you can choose from too using it's small circular menu button. You'll be able to cycle between 3.5v, 3.6v and 3.7v. Around this button there is an LED indicator light which will notify you of the power setting you selected. Green will indicate the highest power output, blue will indicate the middle power, and red is the lowest power setting.
The IJoy Neptune Pod System Kit does utilize refillable pod cartridges, which hold a maximum of 1.8ml. What's great about the Neptune Pod Cartridges is that they fill from the top. This means you'll be able to fill with your preferred regular or nicotine salt vape juices quickly, and easily. Also, they adopt a leak proof design, which is again, another awesome feature to have. Lastly, the refillable pods do have a coil resistance of 1.0 ohm, great for a mouth to lung vape experience.
If you're in the market for another pod mod that features USB type C charging, adjustable output levels, and sports a unique exterior, then you can't go wrong with the IJoy Neptune Pod System. For the going price, you won't be breaking the bank.
IJoy Neptune Vape Pod Kit Features:
Internal 650mAh Battery
USB Type C Charging
Double Sided Curved Glass
Adjustable Output (3.5v, 3.6v, 3.7v)
Maximum Wattage Output: 14w
Intelligent LED Light Indicator
Circular Button
Multiple Safety Features Built In
Neptune Refillable Pod Cartridges

1.8ml E-Liquid Capacity
Top Fill Design
1.0 ohm Resistance

5 Vibrant Color Options
What's Included
IJoy Neptune Pod Device

IJoy Neptune Pod Cartridge (Refillable)

Charging Cable (Type C)

Warranty Card

User Manual
Check Out The IJoy Neptune Pod Review