Om Vapors E-Juice Sale! All 100mls $5.99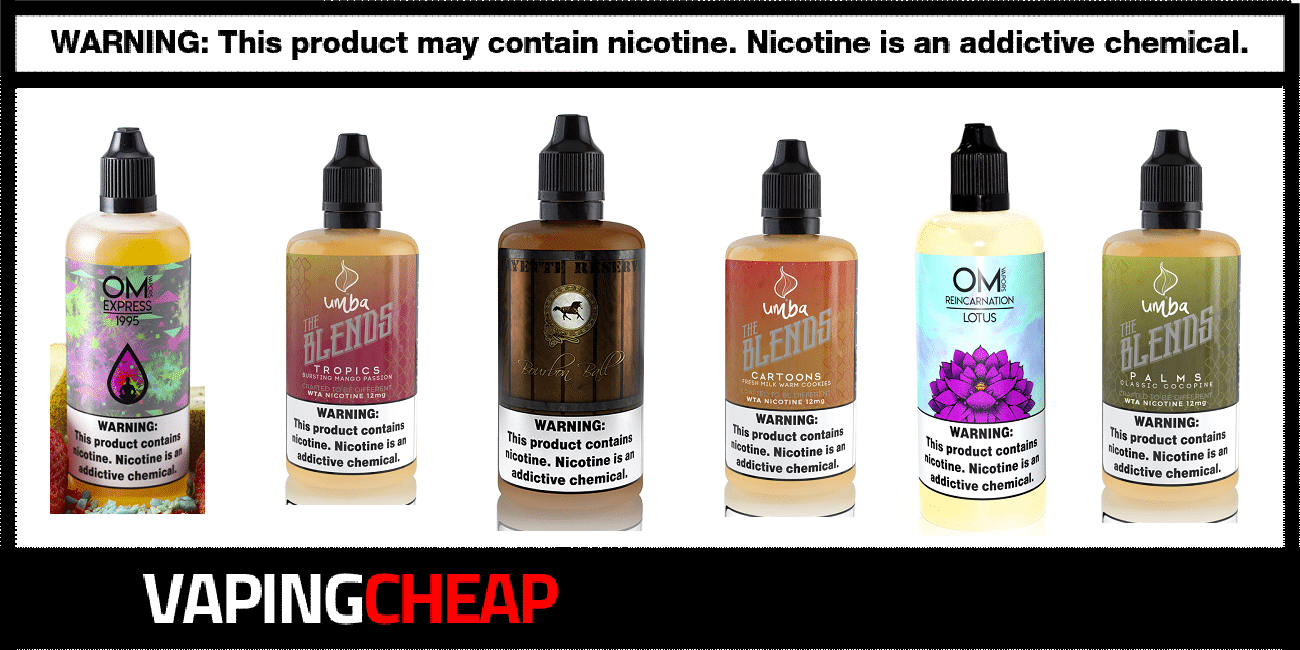 Om Vapors is having their last sale and giving you huge discounts, so you're able to stock up. All 100ml bottles for both Umba and Om Vapor are just $5.99. No coupon needed. Free shipping is included when spending over $49.99.
During the Om Vapors EJuice sale, you'll not only be able to save on their huge selection, but Umba as well! As mentioned earlier, all of their vape juices are just $5.99. There are various nicotine strengths that's available, from no (zero) nicotine to 6mg freebase. Additionally, all of their e-liquids are high VG blends, giving you great flavor and vapor production.
Back to their flavor options, there are a ton you can shop from. This includes desserts, bakery, fruit, menthol and much more. Best of all, their vape juices aren't loaded with sweeteners that destroy coils!
If you're looking to stock up on your favorites from Om Vapors or you simply want to grab some bottles at a cheap price, you won't want to miss out on this sale, that's for sure. Check out our full review to see our thoughts on their lineup.
Om Vapors Sale Details:
Umba & Om Vapors 100ml Bottles for only $5.99
Free USA shipping over $49.99
Over 50 flavors to choose from
Nicotine Strengths: 0mg, 1.5mg, 3mg, 6mg
High VG Blends (70VG/30PG or 75VG/25PG)
Limited Time Sale