Om Vapors E-Juice Sale! 100mls $6.99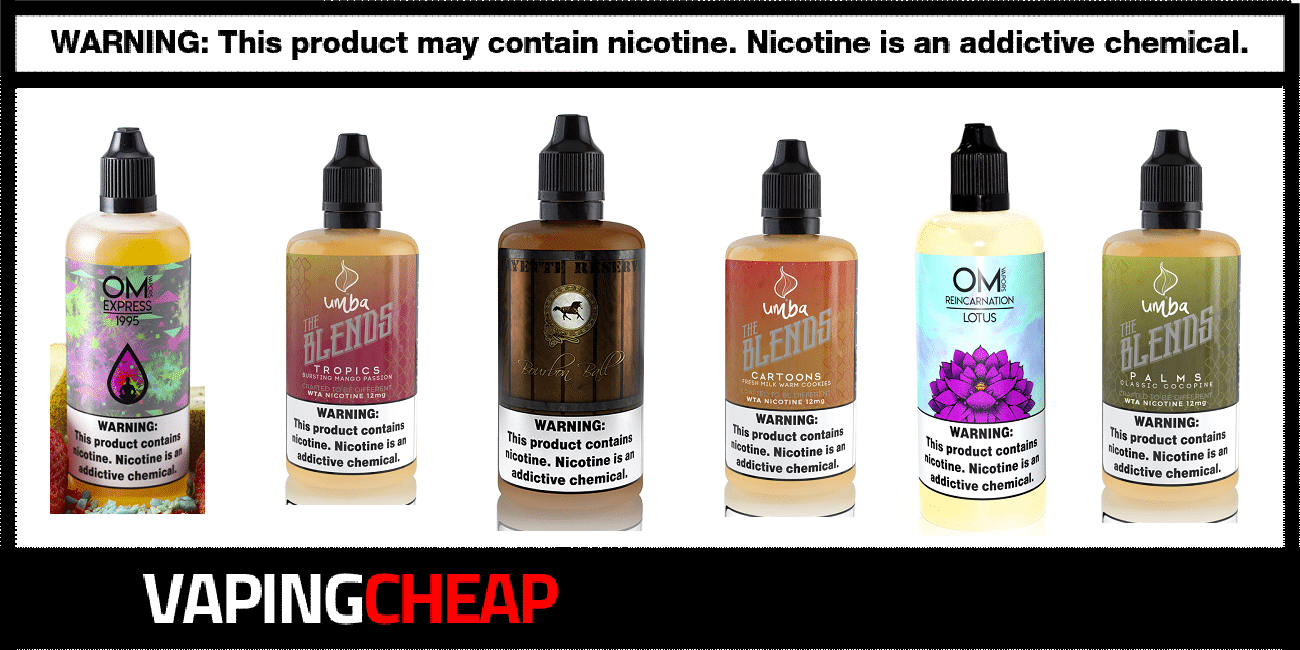 Om Vapors is currently having a limited time sale where you can save big on their e-juice! Get large 100ml bottles for just $6.99. No code required as the prices are already discounted! On top of that, get free shipping when spending over $39.99.
During the Om Vapors EJuice sale, you'll be getting huge discounts on their amazing selection of flavors. Speaking of, there's plenty to shop from! Whether you like dessert, menthol, fruit, tobacco, bakery and more, they've got you covered. Additionally, they've discounted both their own Om Vapors flavors and Umba Vape flavors!
When it comes to nicotine strength options, there's also quite a few to choose from. This includes 0mg, 1.5mg, 3mg and 6mg. All of their e-liquids have a high VG blend, giving you the best of both cloud production and flavor.
If you're looking to stock up on flavors at a super cheap price right before the holiday seasib, then this is an e-juice deal you're not going to want to miss out on at Om Vapors. This sale is set to end in just a couple of days.
Om Vapors Sale Details:
100ml for only $6.99
Over 50 flavors to choose from
Nicotine Strengths: 0mg, 1.5mg, 3mg, 6mg
High VG Blends (70VG/30PG or 75VG/25PG)
Limited Time Sale