Golisi 18650 Battery 2 Pack $16.14 (USA)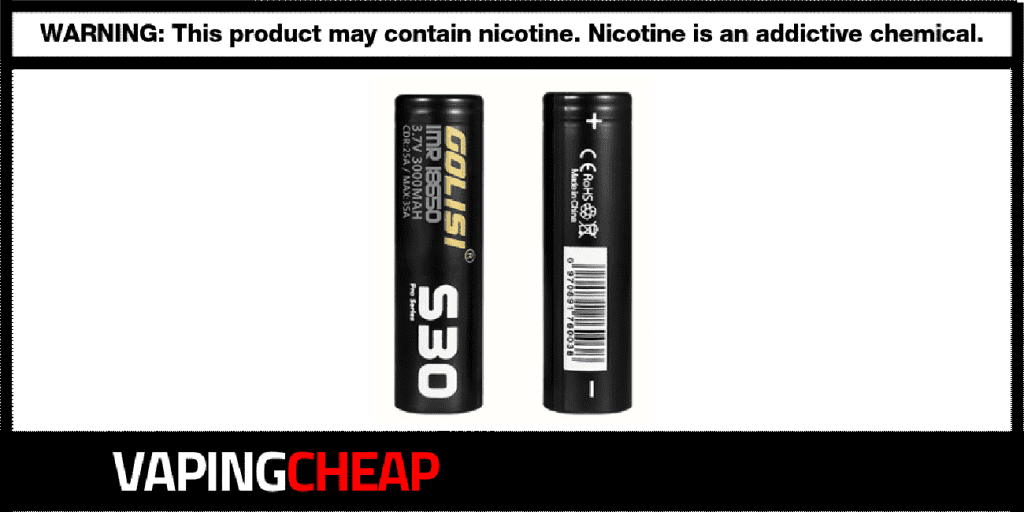 Here are cheap deals and discounts for the Golisi 18650 Battery. Grab a 2 pack from just $16.14 from a USA based store. No code is required for this sale price, it will automatically apply during checkout.
The Golisi 18650 vape battery is available in a few different options. Firstly, there's the Golisi S26 18650 battery. This specific cell has a capacity of 2,600mAh with a CDR (continuous discharge rating) of 25A.
Secondly, you have the option of the Golisi S30. This has the same 25A CDR. However, it has a capacity of 3,000mAh. When comparing this cell to some other 18650 batteries, it definitely has an advantage with its high CDR raing and capacity.
Lastly, there's the Golisi G30 18650 battery which has a capacity of 3,000mAh as well, but with a CDR of 20A. This is best for mid wattage while the other two Golisi 18650 batteries are better suited for higher wattage. Regardless, we always recommend understanding ohms law and battery safety before using any type of vape battery.
All in all, if you're looking for some solid performing yet cheaply priced 18650 vape batteries, then you'll want to check out this selection of Golisi 18650 batteries. What's great about these is that they all come in a pack of two.
Golisi 18650 Vape Batteries Features:
Pack of two 18650 batteries
3 Options available

Golisi S26
Golisi S30
Golisi G30

Can be used with mods compatible with 18650 battery size