EMPE-USA CBD Tincture Sale! Up to 78% off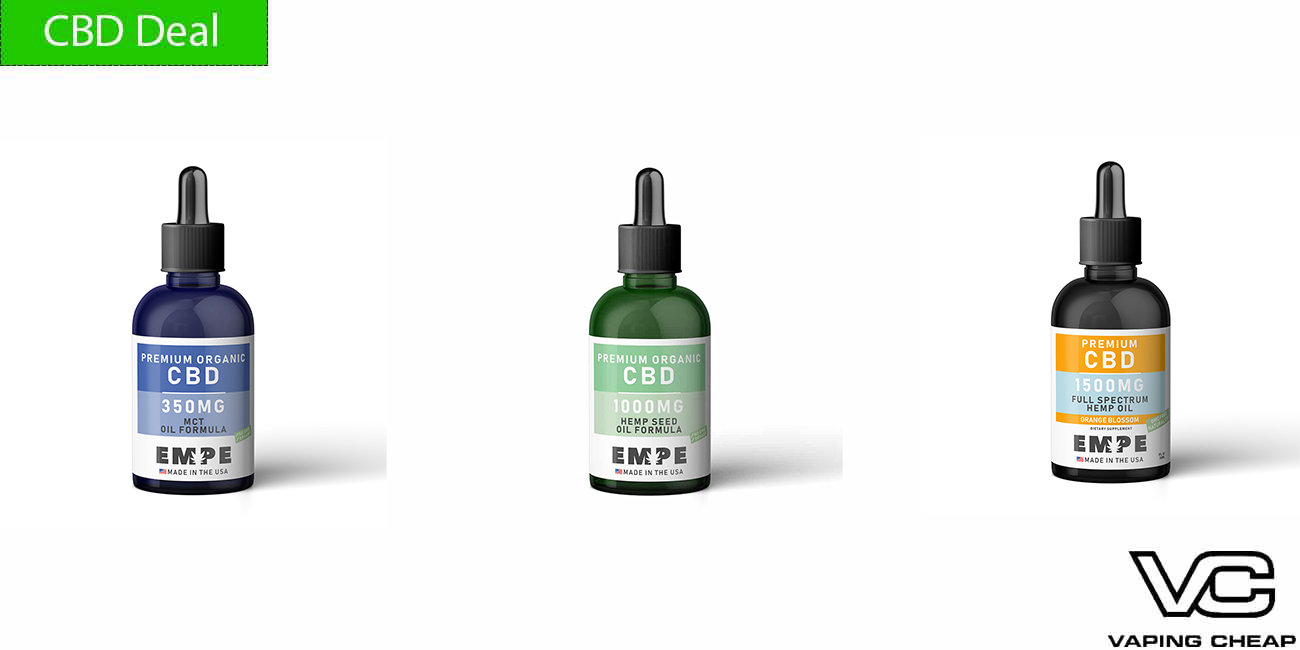 Here's another amazing sale at Empe-USA, but this time around to save on their great lineup of CBD Tinctures. Save up to 78% off, no coupon required! Prices can be found as cheap as $19.99. You'll also get free shipping when spending over $90.
Empe-USA CBD Oil Tinctures does come a variety of strengths. This includes 500 milligram, 1000 milligrams, 1500 milligram and 2000 milligram CBD strengths. With that said, they've got a CBD tincture suited for everyone. What's even better is each bottled tincture does include a total of 2.8 oz which is 80ml.
If you do prefer other types of products, Empe-USA does also have their CBD MTC discounted. These are available in 350 milligram - 1,000 milligram, and they even have Hemp Seed in 100mg - 600mg options. You've got plenty of choices here.
The CBD oil tinctures at Empe-USA are all naturally prepared with a smooth texture and organic taste. This means a great tasting quality product. Remember, these cannot be vaped! To consume, simply put one dropper of their full spectrum cbd tincture oil under the tongue. For better absorption, they recommend letting the oil sit under your tongue for 10-30 seconds before swallowing.
For those looking for the best sales and discounts on Empe-USA CBD Oil Tinctures, you'll definitely want to check out this sale, especially with prices reduced by up to 50%. For similar products, head over to our CBD Corner.
Empe-USA CBD Oil Tincture Sale Details:
Save up to 78% Off Empe-USA CBD Oil Tinctures
Bottles as low as $19.99
2.8 oz (80ml) Bottles
CBD Strengths Available: 100-2000 Milligram
CBD MCT & Hemp Seed Options Offered
Limited Time Sale