Savage CBD Pen $16.00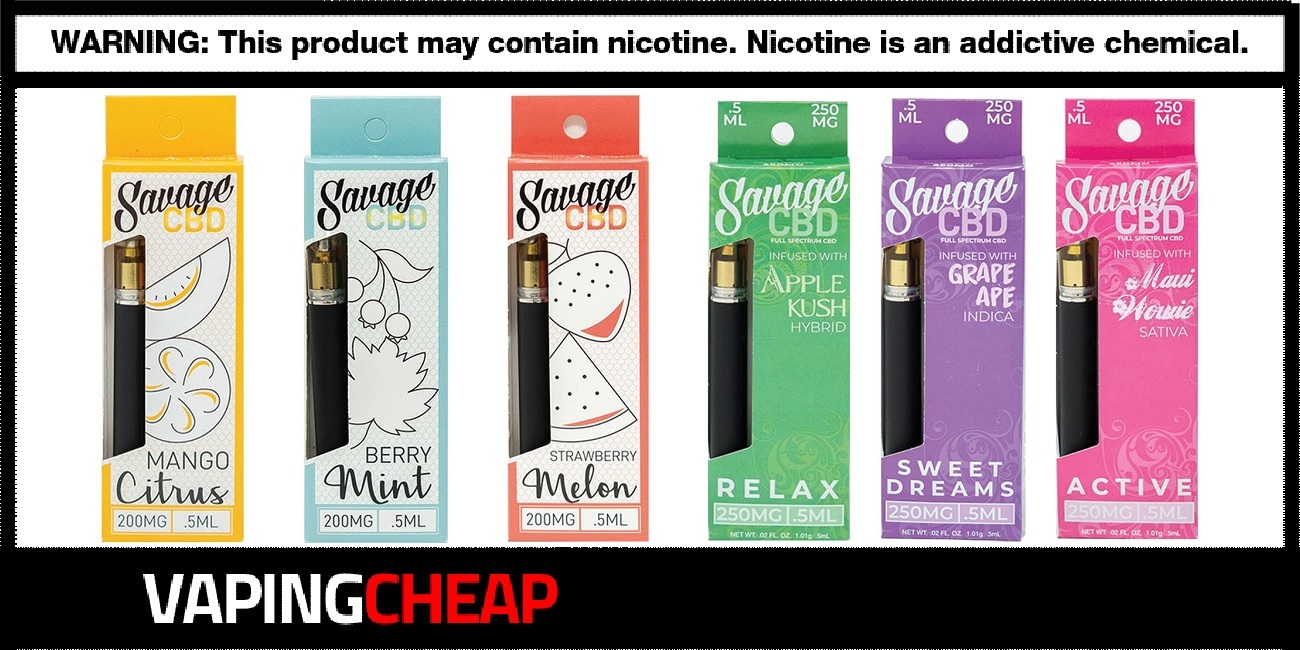 Here's an amazing sale on the newly released Savage CBD Disposable Vape Pen. You can buy one for only $16.00. No code is required for this discount. Free shipping is applied to orders over $49. It's also available from another USA based store for only $21.75 plus free shipping after using the code "VC25".
SavageCBD's Disposable Vape Pen is available in six different flavor options. Additionally, each of them has a total capacity of 0.5ml pre-filled. Depending on which flavor you choose will determine the actual CBD strength. There are two strengths currently available which include 200mg or 250mg. Additionally, Savage's CBD pens can last someone up to 2 weeks depending on the use, and the effect of the CBD can last anywhere between 2 and 4 hours.
What's great about the SavageCBD disposable pens, is the ease of use! Since they're disposable, once they're finished you can move onto the next. On top of that, they're compact and small enough to take with you anywhere.
Another great fact is that the CBD vape pens are made from natural vegan safe ingredients and are GMO free. Lastly, there is a lab test available for each flavor, just like you'll find with the Savage CBD Vape Juice Line.
If you enjoy CBD products and looking for something that's easy to use, priced affordably and works well, then you'll definitely want to check out the CBD pens by Savage. For more sales and discounts on similar products, head over to our CBD Corner.
Savage CBD Disposable Vape Pen Features:
Available In Six Different Flavors:

Maui Wowie
Apple Kush
Strawberry Melon
Grape Ape
Berry Mint
Mango Citrus

Holds a maximum juice capacity of 0.5ml
200mg or 250mg strength (Depending on flavor)
Vegan friendly ingredients
Non-GMO product
Travel-friendly
Can last up to two weeks