EMPE USA CBD Gummies Sale! $19.99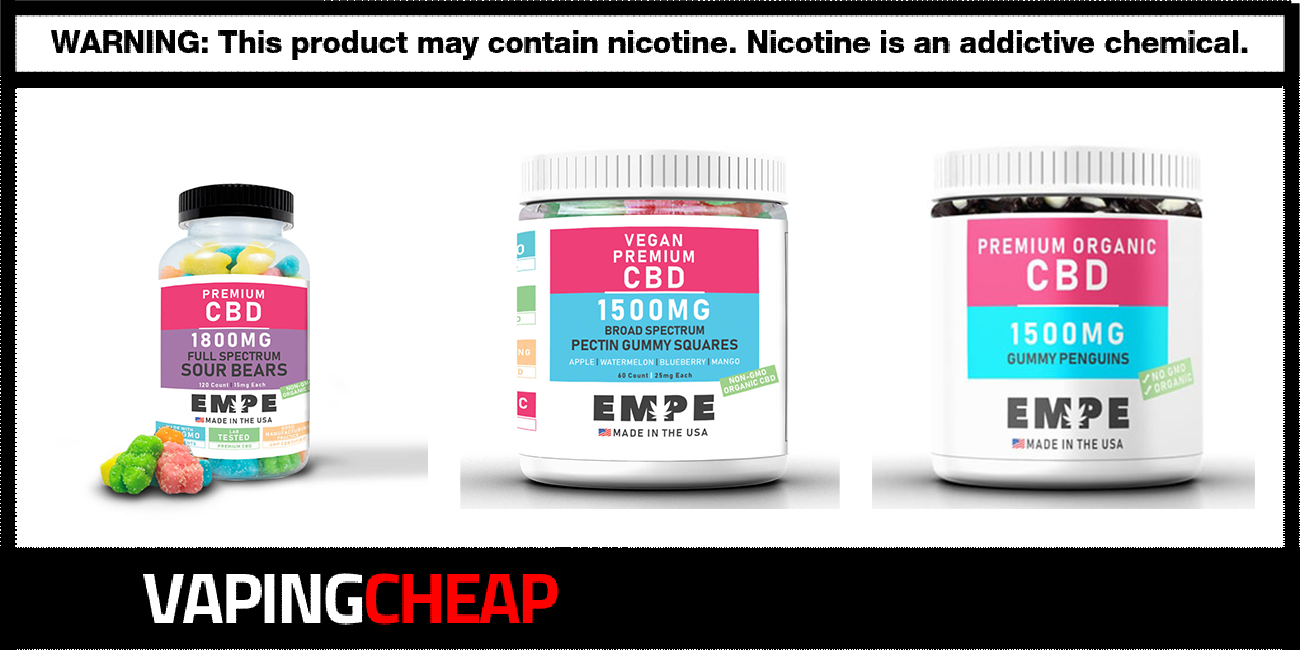 Here are great discount and sales on the CBD gummies over at EMPE USA. Get a bottle of EMPE USA CBD gummies for as low as $19.99! However, if you've never ordered from them before, use code "Empe25" and you'll get 25% off your entire first order, bringing the price down even further!
Empe USA offers a variety of total CBD strengths for their gummies ranging from as low as 100mg to as high as 1800mg per bottle. Additionally, they have different types of gummy shapes such as bears, Peach rings, gummie fruit, fruit slices and more. There are even options for vegans! So no matter which shape or strength you enjoy most, they've certainly got what you need. For you who want the most, the 1800mg bottle includes a total of 120 gummies that are 15mg each.
Empe USA CBD oil gummies are all 100% certified organic and feature non-GMO hemp oil, giving you an excellent quality product. Depending on whether you're a beginner or experienced, the recommended amount of gummies to take is 1 to 2. However, do not exceed more than 3 gummy pieces every 6 hours.
This is yet another great option for those who are looking to try some out for the first time or simply want to save on quality CBD gummies by EMPE USA. For similar sales and discounts, check out our CBD corner.
Discount Code: EMPE25 (25% off first order)
EMPE Hemp USA Gummies Details:
Prices as low as $19.99 per bottle
25% off on your first order
Wide Variety of Flavors & Styles
Up to 1800 Milligram of CBD per bottle
Vegan Option Available
Recommended amount of gummies to take is 1 - 2