EJuice.Deals Flash Sale! 30% Off Site-Wide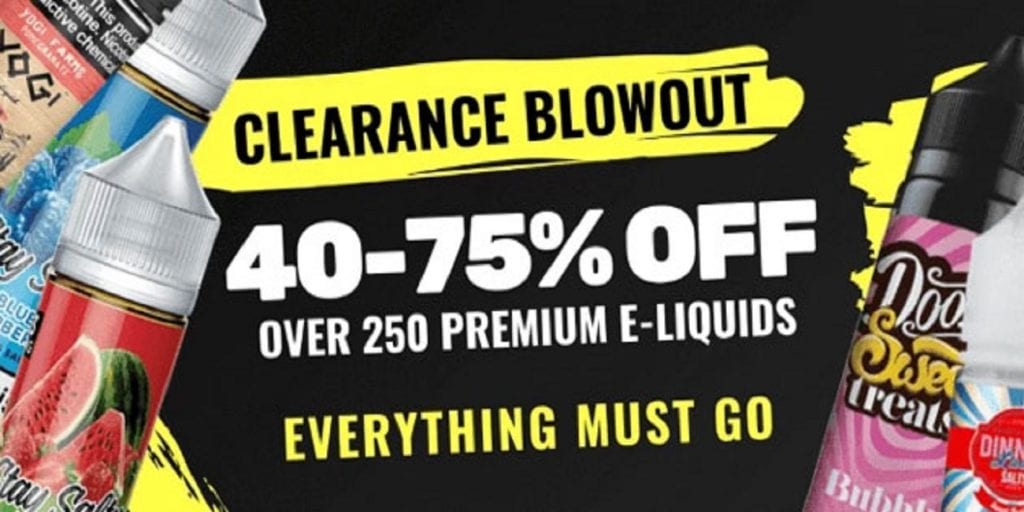 Here's an amazing sale over at eJuice.deals you won't want to miss out on. Through tomorrow, save 30% off site-wide using the code "FlashFriday".
During this store sale, you'll be able to save on everything across the entire site, and there's a lot to shop from. You'll find a huge selection of premium vape juices in various nicotine strengths and bottle sizes, a ton of different disposables and hardware such as pod systems and replacement coils and cartridges. Their prices are already great too, with many products on sale for $10 or less, especially e-juices.
Another great sale is the mystery grab bag, which you can get from only $9.99. These will include from 100ml of e-liquid, to up to 300ml or more depending on which mystery box you choose!
All in all, this is an excellent e-juice deal if you're looking to stock up on your favorites at a cheap price. Remember, this is a flash sale and does end tomorrow!
Discount Code: FlashFriday
Ejuice.Deals Sale Details:
Flash Sale
Save an extra 30% off store-wide
Amazing selection of brands & flavor options
Nic Salts & Freebase e-liquids available
Prices well under $10
Great vape gear & disposable prices
Limited Time Savings