Sourcemore USA Warehouse Clearance Sale! Extra 15% Off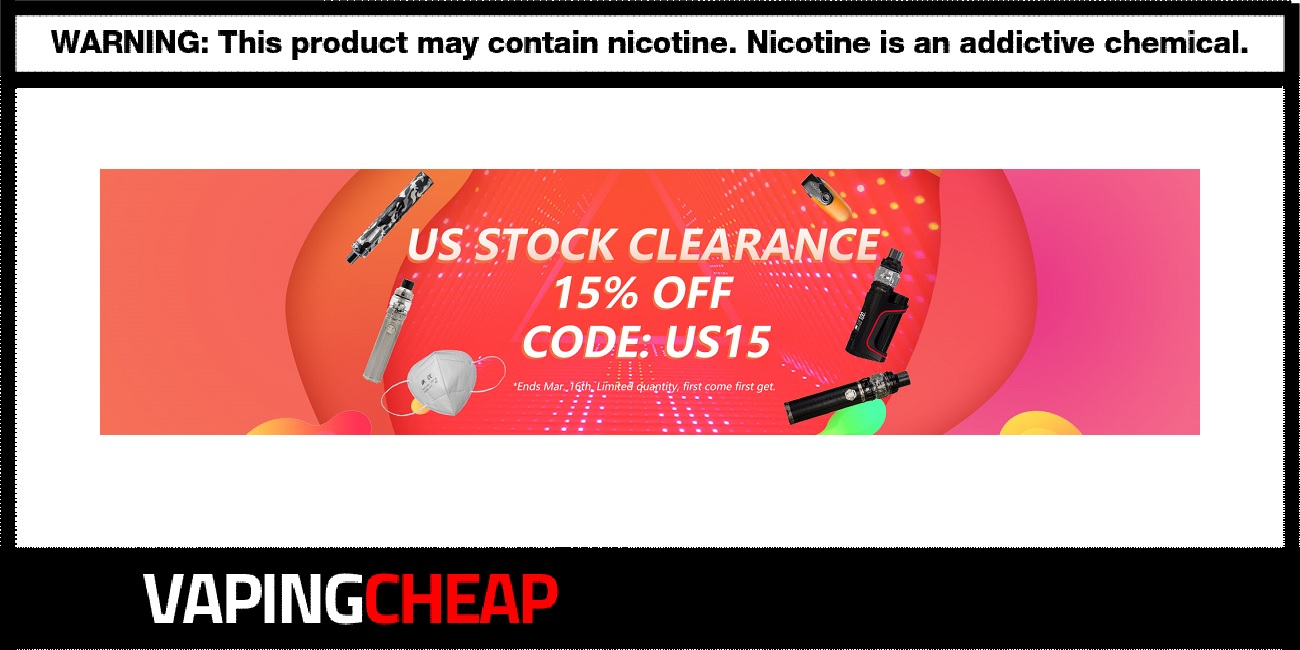 Here's a great sale at Sourcemore to save on their USA warehouse clearance! Take an additional 15% off using the code "US15". You can also save 10% off site-wide with their Women's Day Sale with coupon "WM10".
During this Sourcemore Store Sale, you'll be able to take an additional 15% off clearance products in their USA warehouse or an extra 10% off their entire site! With either discount, you can't go wrong as they've got stellar prices across the site. Definitely remember to log into your account to as they offer special savings by simply logging in!
There are plenty of new hardware on pre-order and some that are now in stock, so definitely take a look at what they've got to offer. Lastly, some products ship free to the USA, so don't miss out on those either to save yourself just a bit more cash.
Vapers looking to save big on hardware, from mods to replacement coils and pods, you'll want to check out this sale, that's for certain. For even more savings, check out our exclusive Sourcemore Coupon.
Discount Code: US15, WM10
Sourcemore Sale Details:
USA Warehouse Clearance & Women's Day Sale
Take an additional 15% off or 10% off site-wide (some exclusions apply)
Log into account for extra discounts
Tons of new arrival pre-order products
Select products have free shipping
Limited Time Sale