Sourcemore Weekly Sale! Up to 60% off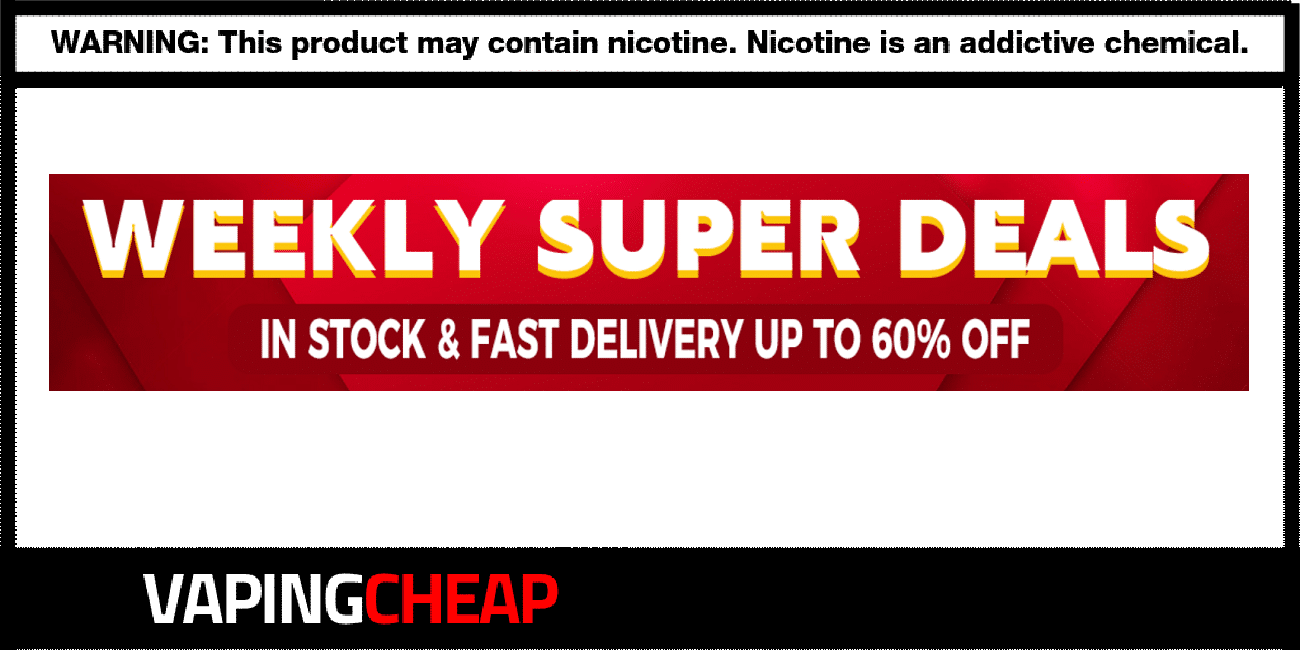 Here's another great sale over at Sourcemore to save on select vapes. They're offering up to 60% off on their weekly sales products. No coupon required.
During this Sourcemore store sale, you'll be able to save on a bunch of different vaping hardware. Currently, they've got a few different brands to shop from. This includes Rincoe, Vaporesso, Geekvape, ThunderHead Creations, Uwell, Voopoo, Freemax, Vapefly and Smok. Additionally, there's a variety of products they're discounting, such as starter kits, pod systems, vape tanks, box mods, RTAs, and pod mods. With the discount of up to 60% off, products are from under $20.
This is another great sale at Sourcemore with awesome savings on plenty of different vaping gear. Definitely check back often, as they're changing up which products are included in this sale. For even more discounts when this sale ends, you can check out our exclusive Sourcemore Coupon.
Sourcemore Sale Details:
Weekly Sale
Save up to 60% off
Many brands included
Variety of hardware discounted
New discounts every week
Limited Time Sale