Sourcemore Weekly Sale! Deals As Low As $1.99!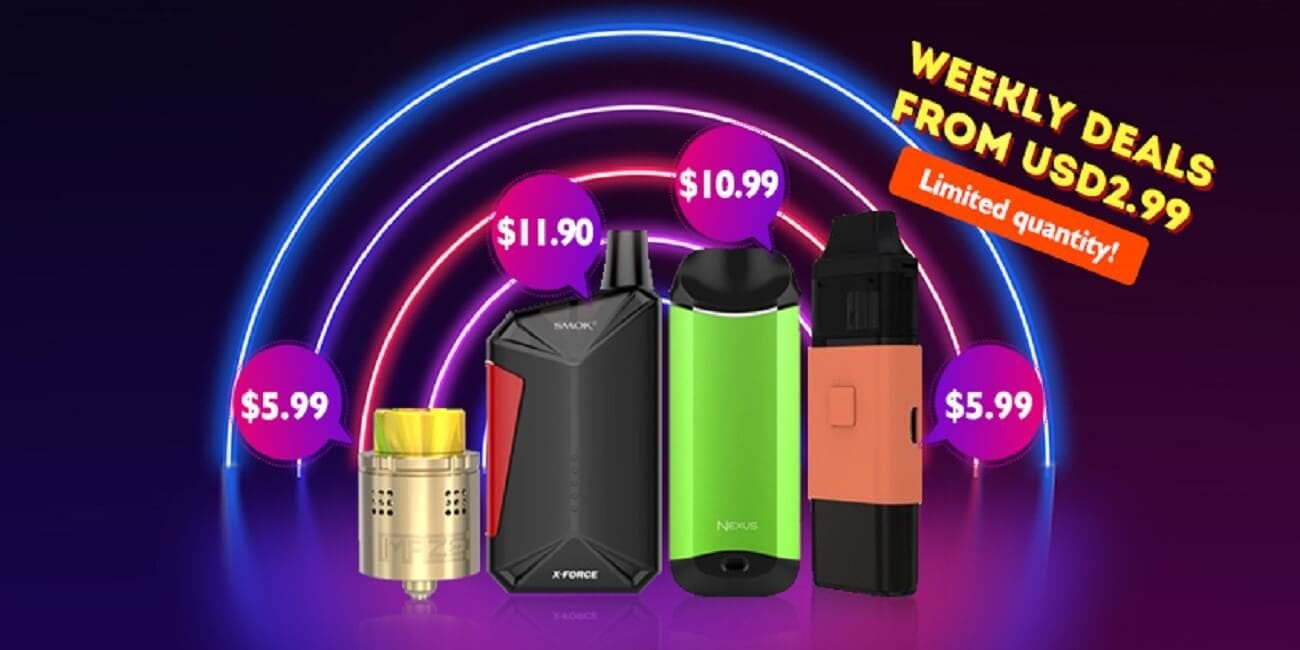 Here's an amazing sale over at Sourcemore! With their Weekly Deals, you can get vape products as low as only $1.99! No code is needed to get any discounts!
For a short time only, you can save BIG on various products over at Sourcemore. This sale includes vape starter kits, replacement parts, battery chargers, pod systems, cotton, replacement coil heads, and more! We'll list the available deals below.
All in all, this is an incredible store sale! If you're looking to grab some new vape hardware or accessories at super cheap prices, then this is a deal you cannot miss out on! There's limited quantities available, so act quick!
Available Deals:
Medo Pod Kit $10.90
Dameselfy Lace Cotton 20 Pack $2.90
Nitecore UMS4 Charger $19.90
Smoant Naboo Sub Ohm Tank $11.90
VapeFly Firebolt Organic Cotton $2.99
Eleaf iCard Starter Kit $5.99
Vaporesso Nexus Kit $10.99
Vandy Vape Maze Sub Ohm BF RDA $5.99
Innokin Zenith D22 Tank $15.90
Vapor Storm Stalker Pod Starter Kit $10.99
Smok X-Force AIO Starter Kit $11.90
Vapmod Rock 710 Mod $8.90
Kamry C1 Kit $5.99
and much more!