Best Vape Box Mod Dual 18650 Mid 2016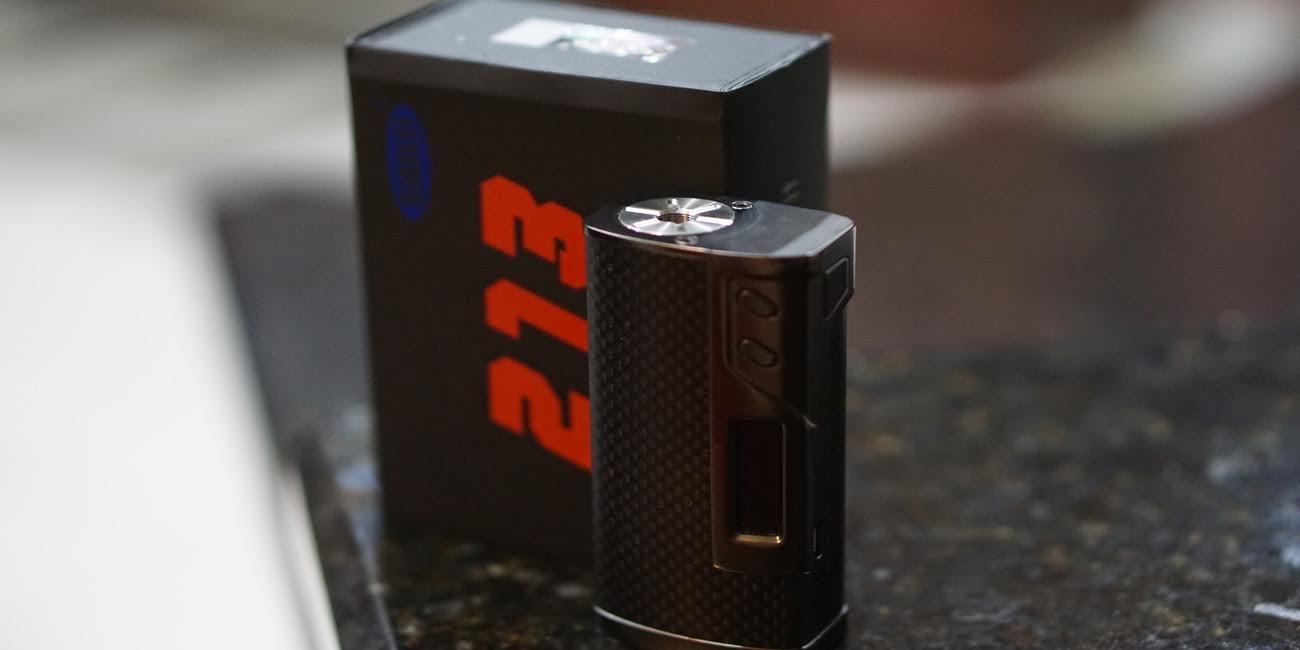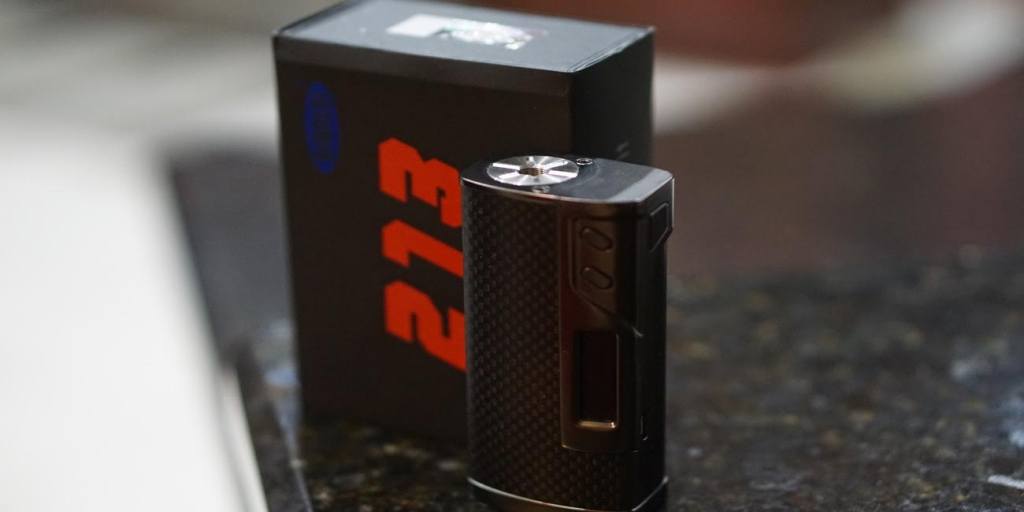 The Best Dual 18650 Regulated Box Mod of Mid 2016
So far there have been many dual 18650 box mods that have been released throughout the year of 2016, but there has been one mod specifically that has my number one pick of the best mod of mind 2016, and that mod is the Sigelei 213. There are many reasons as to why this is my pick, and it may be different for others, but personally this box mod delivers in every way possible for just an enjoyable vape experience.
With Coupon Code: VC10
First Impressions:
My first impressions of this box mod was that it was quite small compared to other dual 18650 box mods out there, I must have at least one single 18650 box mod that matches the size of this mod, that is how small and compact it is. Even though it is compact and small in size, this does not mean it did not feel of quality. The Sigelei 213 box mod feels solid in the hand, and even with two batteries inside of it, it still is not as heavy as I would of thought. It just feels right in the hand, and looks very sleek.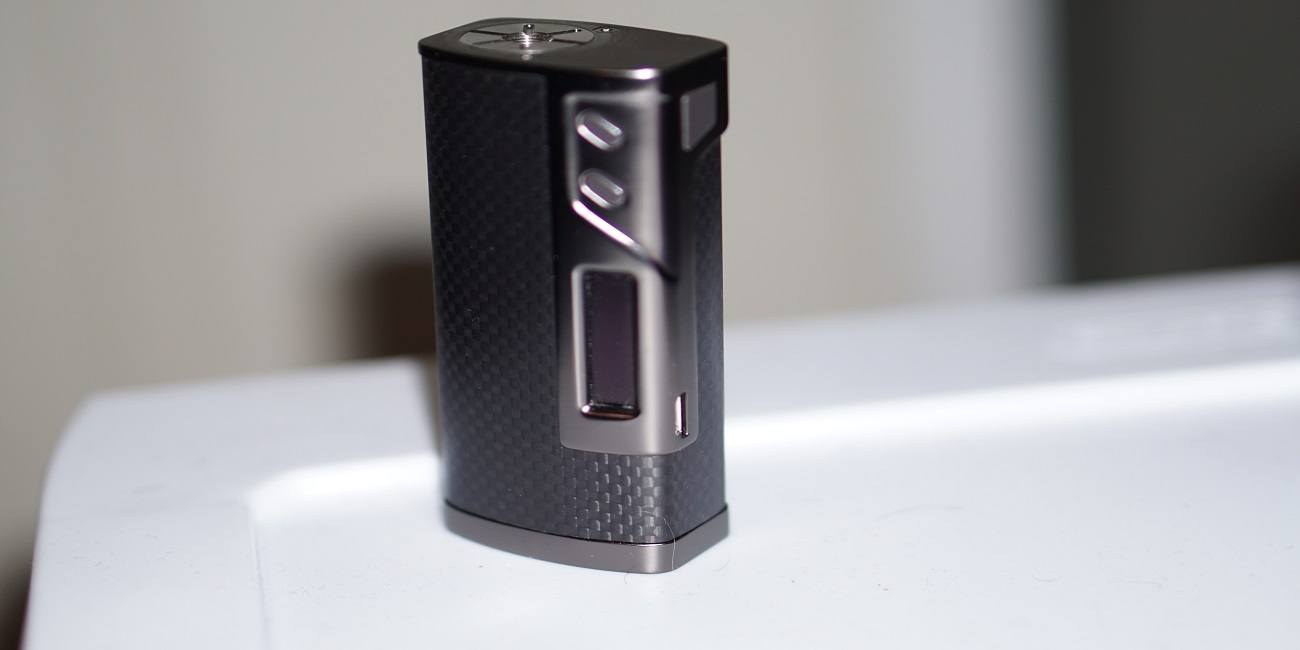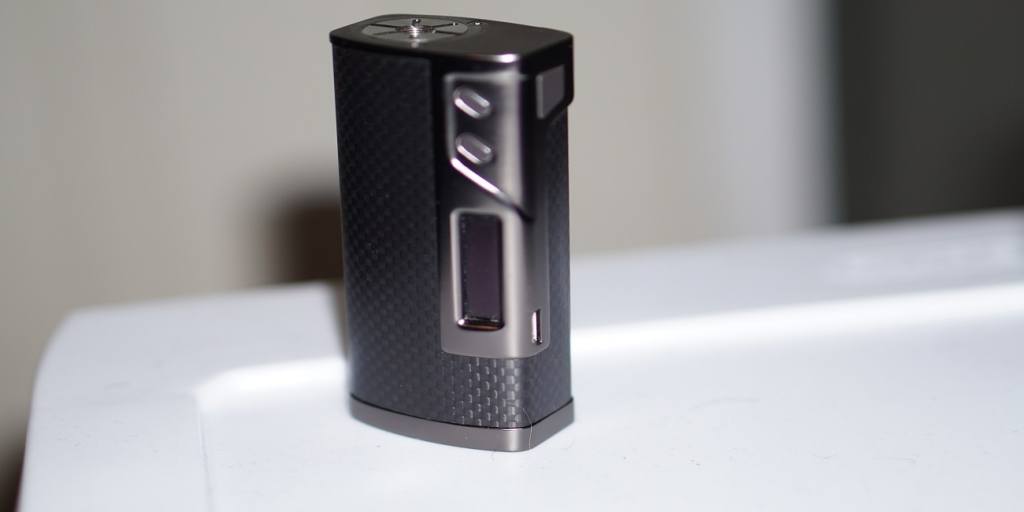 Honestly this device looks more expensive then it really is, because to me that's how great this mod looks in person. Not only this though, the carbon fiber accents along the device, and even the battery door just feels and looks of quality. All of the buttons are nice and clicky, and gives you feedback where you know you just pushed the button. The screen as well is just big and bright, with lots of useful information. All in all, my first impressions of this mod were excellent, and anyone who I let see it was just as impressed as I was.
Using the device:
I primarily used this device in power mode with either a tank or RDA on top of it. I did use multiple different atomizers on this device to ensure that most atomizers I owned would work fine with no issues. The 510 pin of this atomizer has held up just perfectly fine, and even atomizers with long 510 pins, say like the Kennedy 22 RDA sat flush, and had no gap whatsoever, which honestly was impressive.
Up to 25mm atomizers fit flush with no overhang whatsoever, and even when putting a 30mm atomizer on there, there was a small overhang. The overhang from the 30mm atomizer was not bad enough where it bothered me, so honestly any atomizer you plan on putting on this mod, I think it will be just fine, of course if you do not like any overhang then it would be an issue, but for me there wasn't anything really noticeable.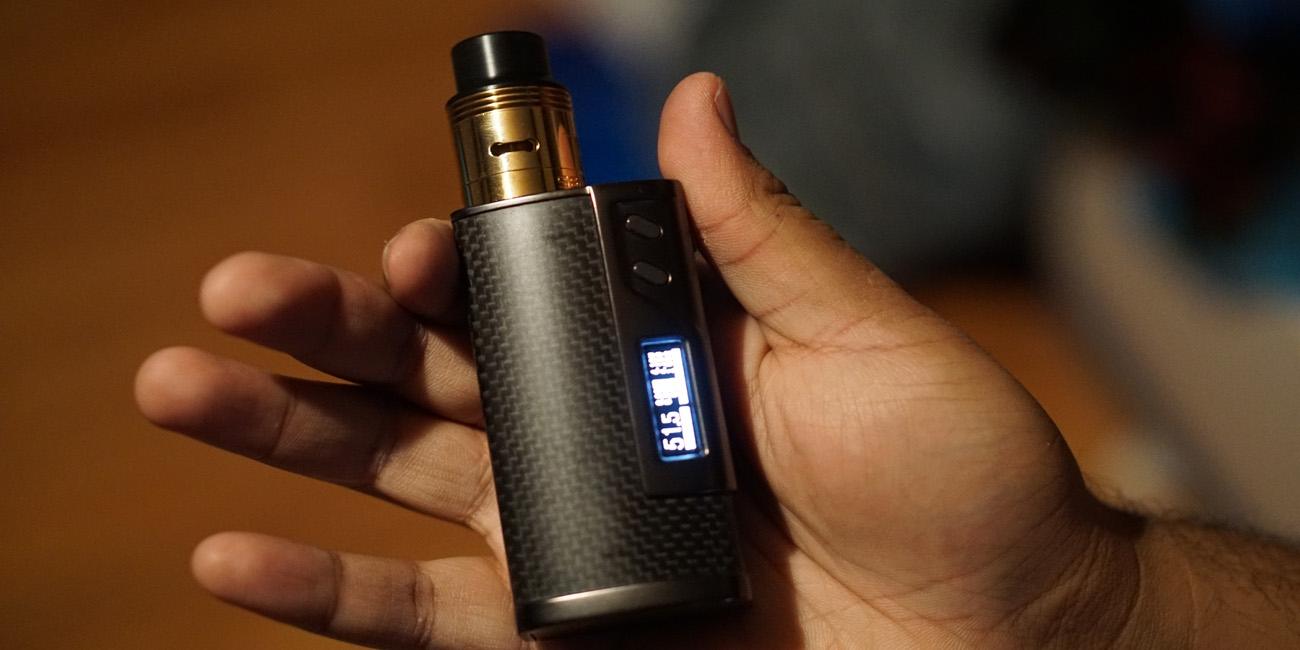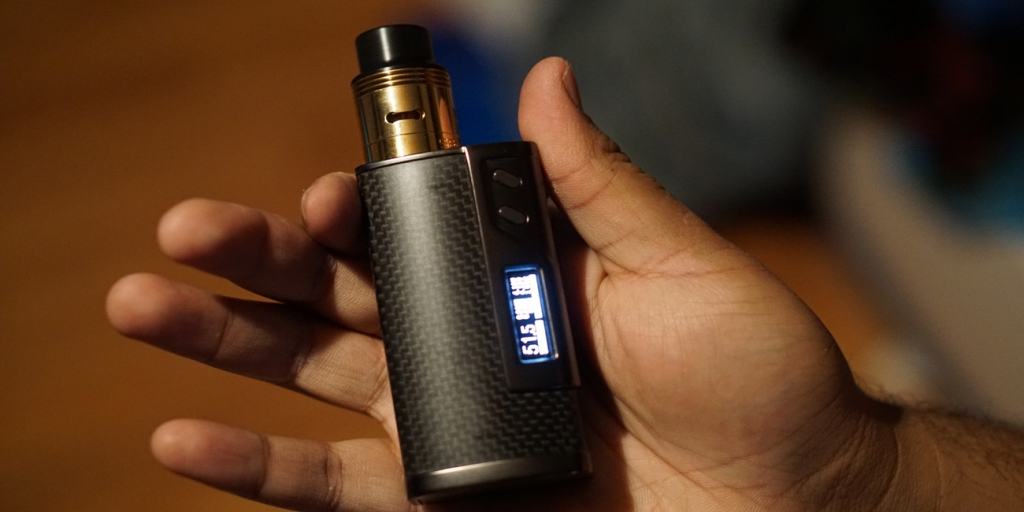 This device does offer temperature control for multiple different wires, as well as inputting your own TCR or TFR values for custom wires. Like said previously, I primarily used this device in power mode, but for the little time I used temperature control mode, it seemed to work just fine with little to no issues.
I do love the fact that this device has a preheat function just like a DNA 200 device, which was pretty neat as this mod does cost a bit less than one of those mods. The menu system was very easy to navigate, and get used to within the first hour of using it. Also, the displayed showed and fit tons of great information on there such as the amount of amps your current setup would draw, voltage, battery monitoring and more. I thought that was a great addition to the device, and always proved useful for me.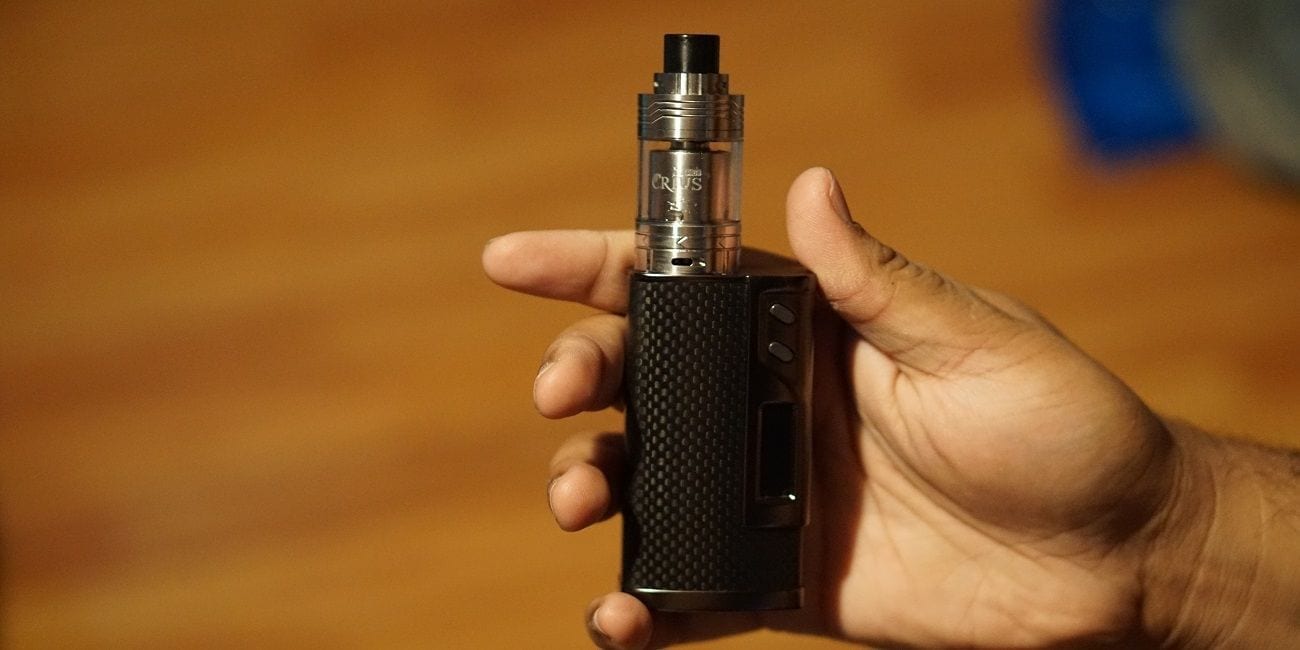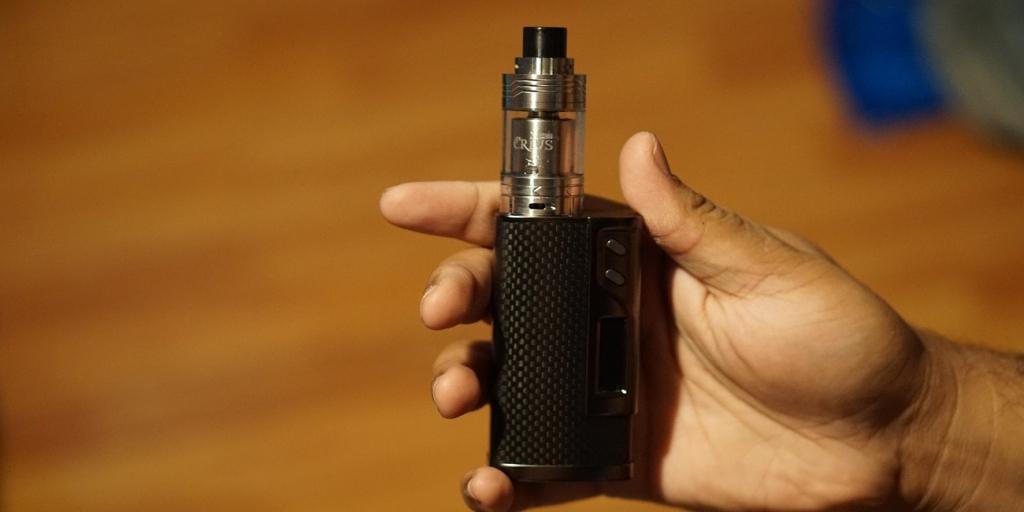 With Coupon Code: VC10
Performance:
Overall, the performance of this mod was great. The battery life is what you would expect from a dual 18650 box mod to be. I could easily get a full day usage out of this device at around 50-75 watts with a tank or RDA. The preheat function did work great, and you can actually see it working on the screen, because it shows the applied voltage and amperage drawn as soon as you click the fire button. I did not take off the preheat function due to me liking it that much, especially with Clapton builds, where it proved the most useful.
This box mod has simple controls with the up and down button on the front of the device rather than the side where the fire button is like most other mods on the market. These buttons are wonderful, and respond every single time.
One of the only drawbacks that I see is that there is no way to update the firmware of this device. Now even though it is a bummer, I do, however feel as though this device performed perfectly fine in my experience where I did not feel it was necessary for it to have an update. Now the option to have it is always great, but in my experience the device has worked flawlessly.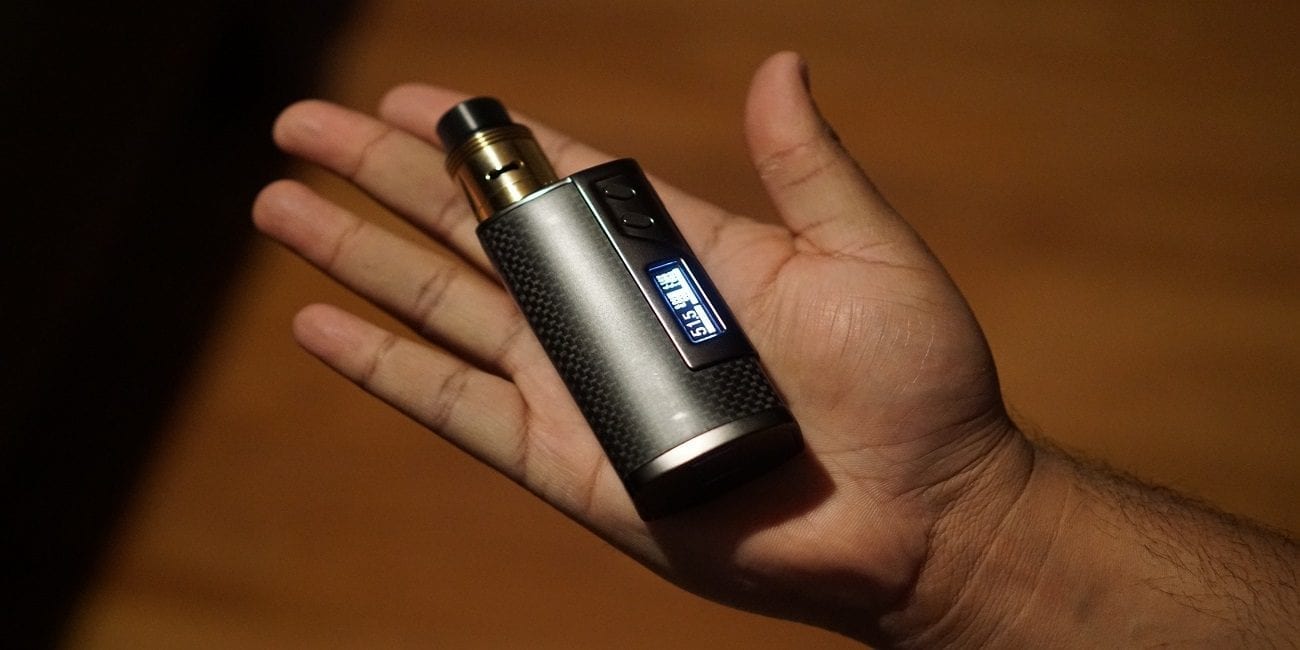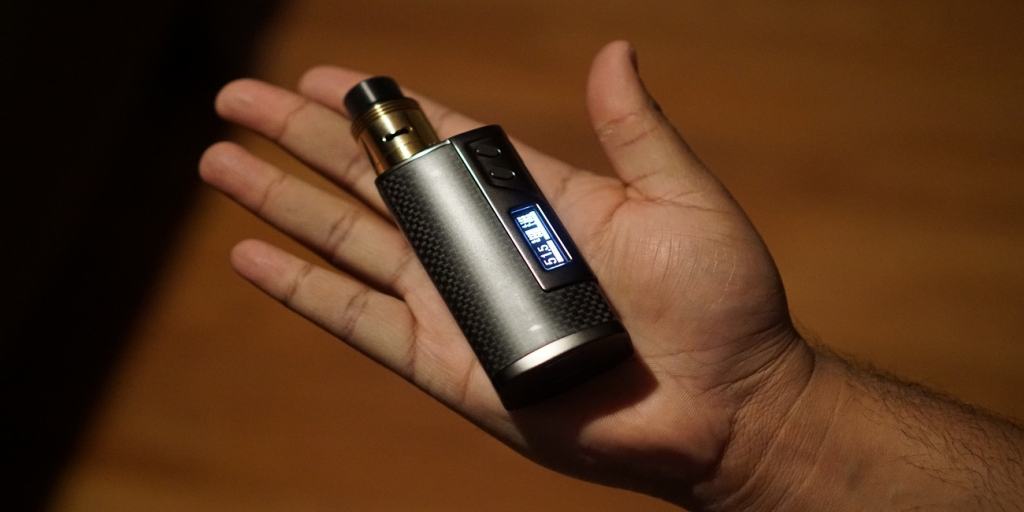 Conclusion:
In conclusion, the Sigelei 213 box mod is a solid choice for any vaper who needs or wants a dual 18650 box mod. This mod performs great, feels good in the hand, has a solid 510 pin, and is compact where traveling with it is easy. This mod offers the user anything they could want including temperature control, portability, build quality, performance and it just looks amazing. This is a mod that I use every single day since the day that I bought it, and has become that mod that I can rely on, especially when going out of the house. Also, any atomizer I put on this device sits flush, with no overhang and no gap, which is great especially seeing many mods will leave a gap or not sit flush. If you ever thought about buying this mod, honestly I suggest you go ahead and pull the trigger, because so far this is definitely my favorite mod for many different reasons, and gets my vote as the best mod of mid 2016.
With Coupon Code: VC10
Specifications (From Vapordna)
Product Features:
213W Maximum Output Wattage

10 to 213W
1.0 to 7.5V
0.1 to 3.0 ohm Atomizer Resistance Range
35A Maximum Output

Preheat Power

Set Output Wattage and Time
Hugely Increases Vaping Capability and Precision

Temperature Control

Ni200 Nickel Support
Titanium Support
Stainless Steel Support
TCR Functionality

Temperature Coefficient of Resistivity

TFR Functionality

Temperature Factor of Resistivity

Resistance Read and Lock
5 Coil Memory Bank
200 to 570 Degrees Fahrenheit

Sliding and Locking Bottom Battery Access Door

Accepts Two 18650 Batteries (sold separately)

Ergonomically Placed Controls

One Hand Operation
Adjustment Buttons Clustered Next to Firing Button

New OLED Display

Four Row, Three Column Display
Atomizer Resistance
Output Voltage
Output Current
Battery State and Battery Life Indicator
Output Wattage
Output Temperature

Micro USB Charge and Update Port
Trim and Striking Design

Sharp Angular Control Face
Curved Chassis

Stainless Steel 510 Connection

Spring Loaded Gold Plated Connection

High Input Voltage/Reverse Battery/Low Resistance/Battery Imbalance/Low Input Voltage/Short Circuit/Overheating Protection
With Coupon Code: VC10