Asmodus Minikin 3 200w Mod $18.90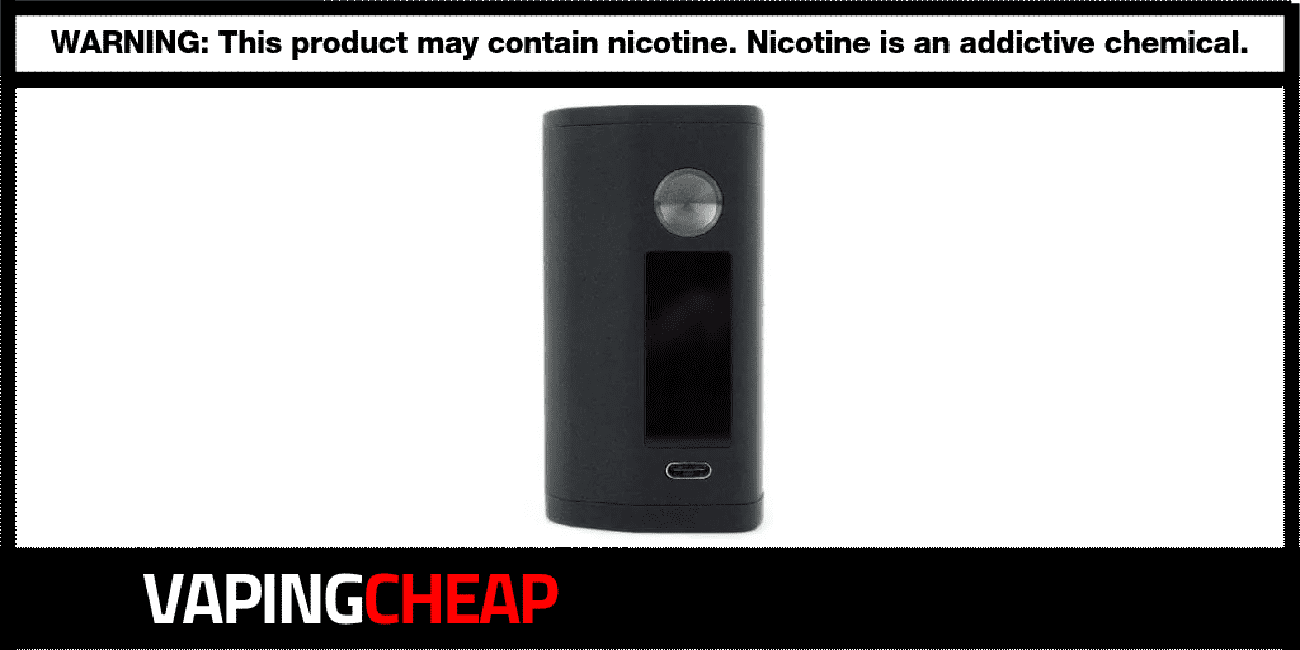 For a limited time only, the Asmodus Minikin 3 200w Mod is now on sale for only $18.90. No coupon required. There are currently two color options to shop from, including Black and Blue.
Asmodus' Minikin series is one of the most popular line of devices on the market, and for good reason! This new variant offers a vast amount of improvements from the ergonomics to the board, and more. Firstly, it requires 2 high drain 18650 batteries and has a maximum wattage output of 200w (120w in TC mode). It's powered by the Advanced GX-200-UTC chipset. With this chipset, you'll get a large high definition full color touchscreen alongside haptic feedback, and tons of safety features.
As with previous Minikin mods, it does feature temperature control for multiple wires and a TCR and TFR mode, allowing you to customize the TC vape experience. Another great feature is the fact that it can be charged wirelessly, although we recommend using an external vape battery charger to charge your batteries.
The Asmodus Minikin 3s Kit does offer a few differences such as the addition of a fingerprint sensor, carbon fiber strip and the included Viento Sub Ohm Tank. Speaking of, this atomizer sports an overall diameter of 26.9mm, and is compatible with Smok Baby Beast coil heads. In addition, it has an e-liquid capacity of 3.5ml and can be filled using its sliding top fill design. Airflow does come in from the bottom of the tank, and it can be adjusted. Lastly, the full kit does include two Asmodus 0.15 ohm mesh coil heads.
If you're a fan of the Minikin series or looking for a solid performing and ergonomic mod or full kit, then this is a deal definitely worth checking out. The Minikin series are considered as some of the best vape mods, and this new version looks to be the best yet.
Asmodus Minikin 3 Box Mod Features:
Powered By GX-2oo-UTC Chipset
Requires 2 High Drain 18650 Batteries (Not Included)
Maximum Wattage Output: 200w (Curve/VW), 120w (TC)
Temperature Control Mode

SS, Ti, Ni200
TCR Mode
TFR Mode

Minimum firing Resistance: 0.1 ohm
Full Color Touchscreen Display
Firmware Upgradeable
Many Safety Features
Primarily Constructed of Zinc Alloy
Asmodus Minikin 3s 200w Kit Features:
Asmodus Minikin 3s Mod

200w Maximum Wattage
Powered By Two 18650 Batteries
Haptic Feedback
Carbon Fiber Strip
Integrated Beauty Ring
Fingerprint Sensor
TC Mode (SS, Ni200, Ti, TCR, TFR)
Wireless Charging
Integrated Accelerometer
HD Color Display Screen
Ergonomic Design
Multiple Safety Features Built In

Asmodus Viento Sub Ohm Tank

Overall Diameter: 26.9mm
Maximum E-Juice Capacity: 3.5ml (2ml TPD)
Sliding Top Fill System
Protective Ring (Can Be Removed)
Adjustable Bottom Airflow
Wide Bore Drip Tip
Compatible with Smok Baby Beast Coils
Includes 2x Asmodus 0.15 ohm Mesh Coils