Advken Artha V2 RDA $16.65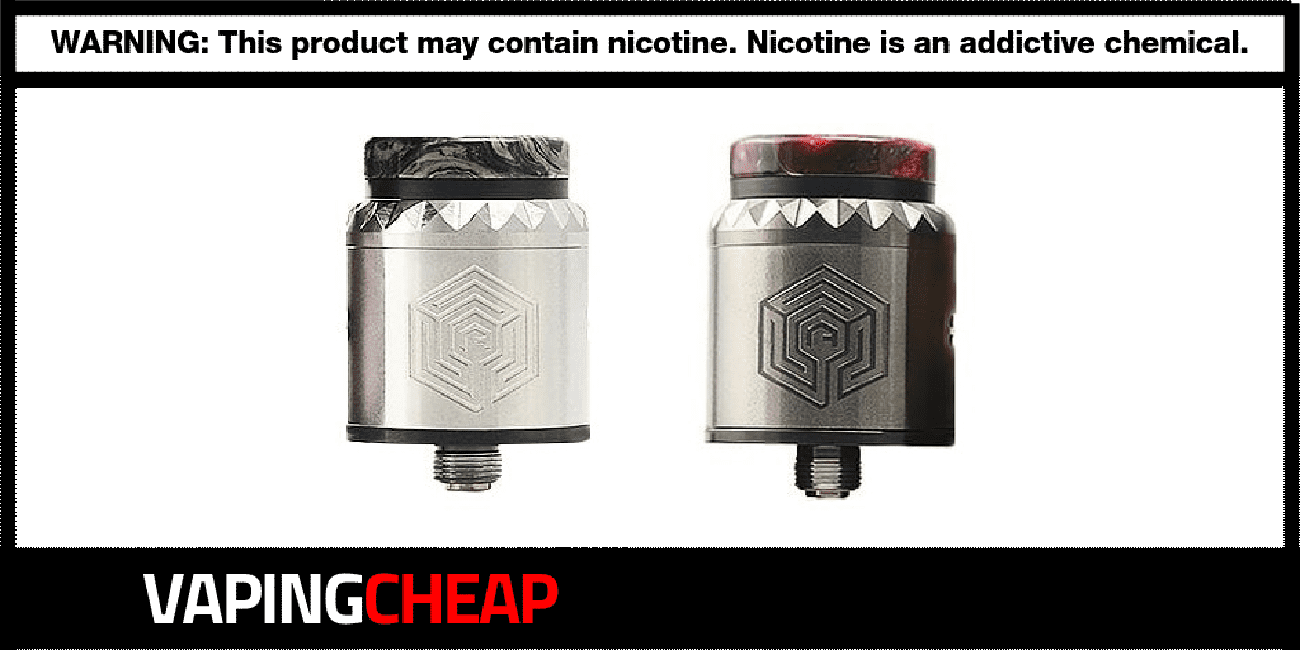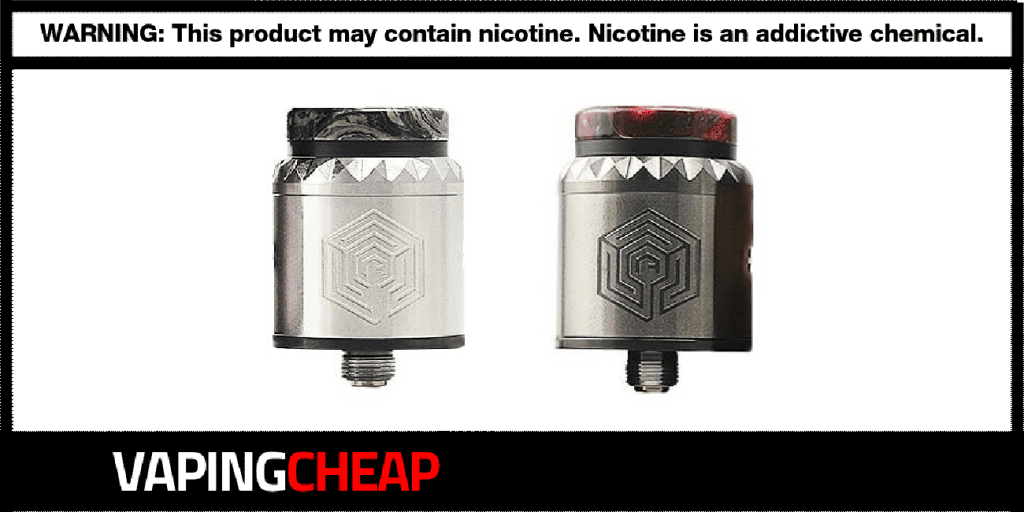 For a limited time only, the Advken Artha V2 RDA is now in stock and on sale. Get yours for just $16.65 with code "ARTHA". There are two color options available which are Stainless Steel and Gunmetal.
The Advken Artha V2 RDA sports a few improvements over the previous version. We'll start with the basics first. This atomizer has an overall diameter of 24mm, and a height of only 29mm.
At the top, you'll get a wide bore drip tip, which is 810 in size. You'll be able to use other custom 810 drip tips with the Artha V2 if preferred. On the bottom, you'll find a gold plated 510 connection to ensure excellent conductivity.
Now, the Advken Artha V2 RDA 24mm does have a unique feature, and that is the airflow system. When adjusting it, you can change up the airflow style. You can have one airflow slot open on one side, both airflow slots open which are cut down in half, or have both airflow slots wide open.
Another great feature is the build deck. We've seen this with other RDAs, but it's super easy to use. There's four post holes, so each lead has it's own space. You'll be able to install any type of complex wire with ease. Lastly, a BF 510 pin is included, so you can use this atomizer on your squonk mods if you wanted to.
If you're into dual coil RDAs, and looking for a new, and affordable release, then you'll definitely want to to check out the Artha V2 RDA by Advken, It's cheap, offers a stepped airflow system, and easy to use.
Advken Artha V2 RDA 24mm Features:
Overall Diameter: 24mm
Height: 29mm
304 Stainless Steel Construction
Wide Bore Resin 810 Drip Tip
4 Post Build Deck
Adjustable Airflow System (3 Airflow Styles)
Gold Plated 510 Contact
Color Options: Gunmetal, Stainless Steel
What's Included
Artha V2 RDA 24mm by Advken
Additional PEI 810 Drip Tip
Flat Head Screwdriver
Bag of Accessories
Advken & Artha V2 Cards