Geekvape M Series Replacement Coil 5 Pack $8.96 (USA)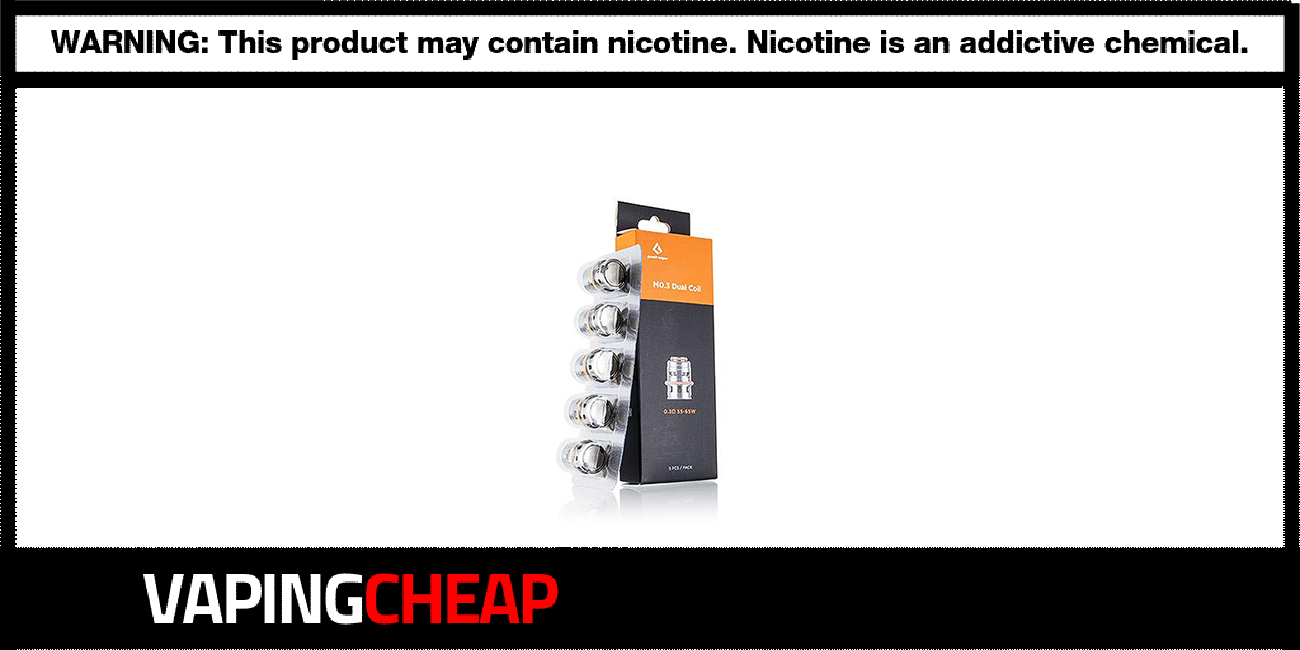 Here's where you'll find the cheapest prices and best deals for the Geekvape M Series Coil. Grab a pack of 5 replacement coils from a USA based store for only $8.96 when using the code "Vapor25". It's also in stock at a China based shipper for only $9.67 after the discount code "vapingcheap".
The Geekvape M Series Replacement Coils are compatible with and design for the Geekvape Z Max Tank. There are 4 different coil options to choose from and each will offer a different vape experience. The options available include 0.14 ohm, 0.15 ohm, 0.2 ohm and 0.3 ohm. All are for direct lung vaping, and each deliver exceptional flavor.
The primary reason as to why the Geekvape M Series Replacement Coils perform so well and offer excellent flavor is that ithas the perfect amount of surface between air and e-liquid. Regardless of which M Series coil head, you'll definitely get a ton of vapor production too. Lastly, the Geekvape M Series Replacement Coils feature a mesh coil design.
If you're looking to stock up on coil heads for your Zeus Max Tank, then look no further! There are four different options to suit a wide variety of vapers.
Geekvape M Series Replacement Coil Head Features:
Designed for the Geekvape Z Max Tank
Pack Of 5 Replacement Coil Head
4 Different Coil Options:

0.14 Ohm
0.15 Ohm
0.2 Ohm
0.3 Ohm

Mesh Coil Design