Vapor4Life Review – Is It Still The Best?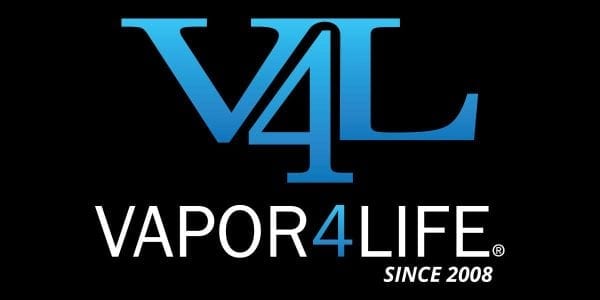 When you start out in the vaping world, you might not be entirely sure where to turn for all of your vaping wants and needs. There are plenty of sites and companies out there for purchasing vapes, liquids, and more, but if your like most people, you'll likely be drawn to one site that you'll want to stay loyal to.
Over the years, a lot of folks have grown quite fond on vapor4life.com. Vapor4Life has been around since 2008, and during its eight years of operation, the company has grown into a rather large force to be reckoned with. Vapor4Life is perhaps most well-know for the Vapor King line of vapes, and while those are certainly fantastic products, how has the company evolved and changed since those initial creations?
It's a large question that needs to be answered, and that's exactly what we're going to do here in my full and in-depth review.
Vapor4Life Ratings
Vapor4Life Review
When Vapor4Life first hit the scene a few years ago with the Original and Classic Vapor King line of vapes, they pretty much took the entire vaping world by storm.
The Vapor King is still considered by many to be one of the best vapes out there, but how has Vapor4Life changed and progressed since the success that was seen with the Vapor King?
The company's latest product, the Titan, is fine, but it definitely lacks the same quality that was found with the King.
Pros
Wide Selection Of Nicotine Levels
If you decide that you want to start vaping, there's a good chance that you're trying to get off of tobacco and find healthier ways to satisfy that nicotine craving of yours. With most manufacturers of vaping products, you're usually looking at a standard selection of four different levels of nicotine that you'd like to have. This is certainly fine, but Vapor4Life really does kick things up a notch in this department.
Rather than sticking to the standard four offerings, Vapor4Life has nicotine levels available in the following selections -
No nicotine
4mg of nicotine
8mg of nicotine
11mg of nicotine
18mg of nicotine
24mg of nicotine
36mg of nicotine
As you can see, the choice here truly is above and beyond what most other competitors have to offer. While non-smokers likely won't care about this, the wide selection here could be reason enough for a current smoker to go with Vapor4Life in order to ween themselves off of their nicotine intake at the most customizable rate possible.
Huge Vapor Output With Classic And Original Vapor King
The Vapor Titan might be the latest product from Vapor4Life, but the company's older Classic and Original Vapor King line puts the Titan to shame when it comes to the amount of vapor that's created while using it. Vapor production and output is a big selling point for a lot of people out there, and the Vapor King remains as one of the top dogs in this department.
With the Classic and Original Vapor King starter kits, you shouldn't have any trouble at all with creating huge and massive clouds of smoke while using them, and the clouds that are created here are truly a sight to behold. They're some of the most impressive you can get, and they only get better with a bit of practice. Despite being quite a bit older than the Vapor Titan, the Vapor King truly is still king in this particular area.
Awesome Selection Of Different Flavors
Having access to a wide selection of different flavors and tastes is absolutely critical when it comes to vaping, and this is another area where Vapor4Life truly does excel. Similar to their wide selection of different nicotine levels, Vapor4Life is one of the best companies out there when in regards to offering a large and diversified selection of different vaping flavors.
There are tons of tobacco options available if that's your sort of thing, and this ties in nicely with the huge variety of different nicotine options being offered. In addition to this, other notable flavors include things like Peppermint, Cappuccino, Menthol, Grape, and Mocha. There are plenty of other options as well, but these ones here are easily some of the most notable.
However, the selection isn't just the standout thing here. In addition to having a large availability of different flavors, the ones that Vapor4Life offers truly do excel at offering the exact flavor and taste that they're promoting. Only a couple of the fruiter flavors had a synthetic hint, but it wasn't enough to take away from the overall experience. These are some of the best flavors that I've ever tasted, and that right there really is saying something.
Cons
The Vapor Titan Disappoints With Vapor Production
As great as the Classic and Original Vapor King models are with vapor production, the Vapor Titan leaves a lot to be desired in this area. Vapor production isn't necessarily terrible, but it's awfully disappointing when you consider what Vapor4Life was able to achieve with the Vapor King. When browsing through other Vapor4Life reviews online, this is one of the pain points that seems to stick out the most.
Vapor4Life truly wowed the vaping market with the Vapor King, and while that line of vapes certainly does still hold up, it's hard to not be disappointed by the Vapor Titan when you know that the company is capable of such greatness (as displayed by the Vapor King).
Numerous Reports Of Battery Issues
When looking through reviews, it's hard to find someone who hasn't experienced some sort of battery issue with a vape that they've bought from the company. These battery issues seem to be most prevalent with the Vapor Titan, with numerous users reporting that the battery of the Titan simply isn't nearly as strong of a performer as the one found in the King.
Along with the performance issues, actually charging the battery for the Titan is also a bit complicated and awkward. The wall adapter that comes with the starter kit for the Titan is extremely bulky and cumbersome, and with a length that sticks out between 6 and 8-inches from the wall when it's plugged in, it certainly isn't a tiny little thing at all.
Brand Offerings
The Vapor King
It should go without saying at this point in the review that the Vapor King line truly is fantastic, and it's exclusivity to www.Vapor4Life.com is reason enough for some buyers to stick with the company despite the issues faced with the more recent Vapor Titan. Tons of customers still claim that the Vapor King is one of the best vapes that money can buy, and for a vape of its age, that really is quite impressive.
That Nicotine Selection!
As mentioned in the Pros section for this review, one of the standout offerings for Vapor4Life is the company's wide selection of different nicotine levels. Vapor4Life really is ahead of all its competition in these regards, and if that's something that's important to you, going with Vapor4Life will probably be a no-brainer.
Conclusion
With all of that said, just where do I stand with my review? This is a company that truly did prove itself a few years ago with the Vapor King, but since then, the company has failed to impressive with the newer Titan line. As great as the Vapor King still is, it's a bit disappointing to see that Vapor4Life really hasn't done anything great since then. This certainly is a bit discouraging for the company's future, so only time will tell where Vapor4Life goes from here.