FRYD Oreo Review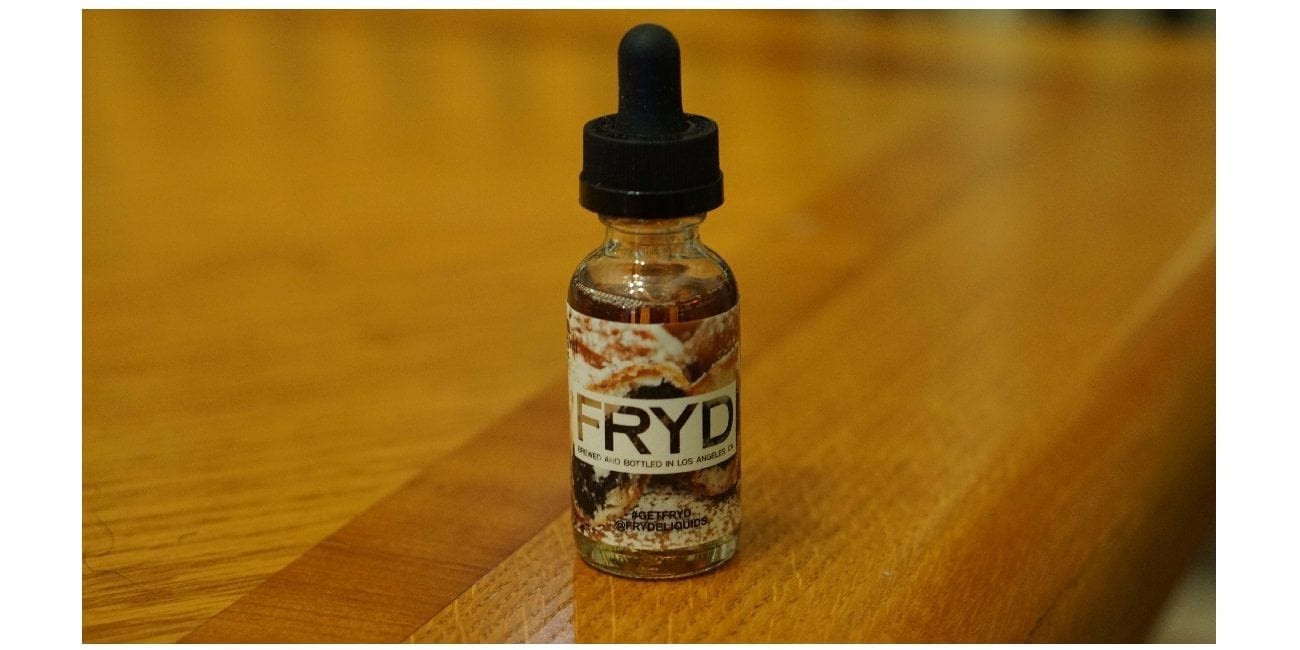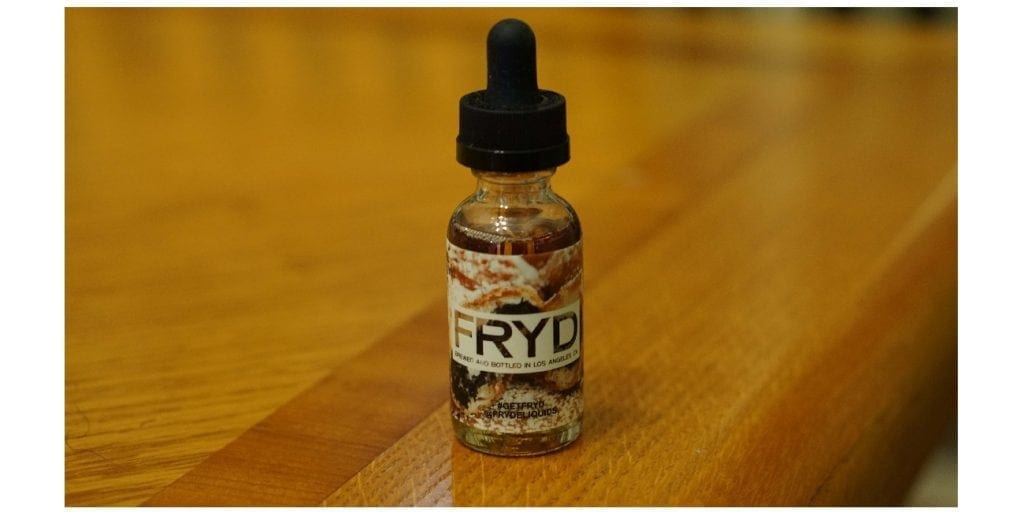 E-Juice Review
In this e-juice review, I will be reviewing FRYD Oreo. This premium e-liquid comes in a 30ml glass bottle, and has a Max VG blend. This e-liquid is priced similarly to other premium e-liquids on the market, but deals can be found for it to get it cheaper. Firstly, I would like to thank Fuggin Vapor for sending FRYD Oreo my way for review! I will give you my overall thoughts on this premium e-juice, and will conclude on whether or not I recommend it! In the next section, I will be going over the specific atomizers and mods used in order to test this e-liquid.
Mods & Atomizers
First Setup:
Avid Lyfe Able Mod with Recoil RDA
Build: Dual Fused Clapton (26GA Ni80/36GA Ni80)
Resistance: 0.16 ohm
Second Setup:
Sigelei 213 TC Box Mod with Uwell D2 RTA
Build: Dual Clapton (26GA Kanthal/36GA Kanthal)
Resistance: 0.28 ohm
Review:
Flavor Description: From the makers of FRYD, the original buttery fried banana e-liquid, there is now a Max VG fried OREO flavor! Just like going to the fair, you can have the taste of a fried oreo in your tank or dripper!
Nicotine Strength: 3mg
VG/PG Ratio: Max VG
Inhale: Deep fried oreo flavor
Exhale: Deep fried oreo flavor with a chocolate finish
Throat Hit: Smooth
Overall Thoughts:
This is definitely a unique flavor, and different from most e-liquids that I have tried. On the inhale, you get a nice deep fried oreo flavor. On the exhale you do get the same deep fried oreo flavor as well. However, on the exhale you get a nice chocolate flavor on the tail end. Also, it really is amazing how this e-liquid captures the deep fried essence.
It does have a buttery note to it, but to me it's certainly enjoyable. However, I can see some people not liking the buttery taste that it has as I do feel like it might be an acquired taste. I do think the buttery note is what really gives it that "deep fried" taste, and it's blended together really well. I do have to say though, it is pretty spot on to its description, so in my opinion that's a huge pro.
On the exhale, you do get a nice chocolate cookie flavor as well, and it really does capture the oreo flavor that it's described as. I do want to note though, at first the butter flavor was a bit overwhelming, but after it steeped for about a week or so the flavors really came together well. So if you're planning on purchasing this e-liquid, I would recommend steeping it for at least a week to really get the best out of it. Also, I do want to mention that I have not tried the other flavors in this e-liquid line as of yet, so I cannot compare this flavor to the others in regards to the "deep fried" aspect. However, I can easily say this e-liquid, in my opinion, captures it the best. All in all, I enjoyed this e-liquid before and after steeping and would certainly recommend this e-liquid to vapers who enjoy deep fried flavors, or looking for something unique or different!