GWAR Fluids E-liquid Review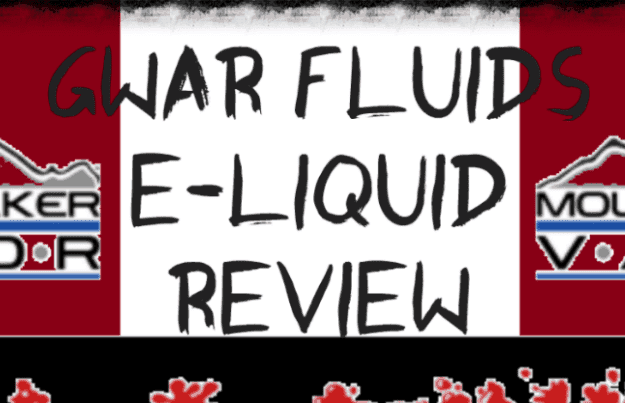 Mt. Baker Vapor GWAR E-Liquid
GWAR Fluids is a specialty line of premium e-liquids made in the USA by Mount Baker Vapor, a vendor who is well known within the vape community for good quality e-liquid, amazing prices, and excellent customer service. I have heard that GWAR Fluids sold out within 24 hours of its initial release on April 30th, 2014, and actually crashed the servers at the Mt. Baker, which is pretty impressive. So what is about GWAR Fluids that had vapers nationwide crashing servers to get some?
One thing that immediately sets the GWAR Fluids line apart from Mt.Baker's standard premium e-liquid line is packaging and presentation. GWAR Fluids come standard in 30ml childproof glass dropper bottles with brand specific labeling that reflects the sort of underworld theme of this juice line. With only 5 flavors total and 3 uncolored versions of the same flavors available, the selection of the GWAR Fluid line is rather small in comparison to MBV's standard juice line. Each of the GWAR Fluid flavors have a 50/50 PG/VG blend, are available in nicotine strengths from 0-24mg, and are batch mixed to cut down the steep time needed for full flavor development.
GWAR Fluids are very reasonably priced at $10.99 per 30ml glass bottle, and will usually ship within 24 hours of placing your order. Get a discount with a Mt Baker Vapor Coupon. Featured in this review we have three of the five GWAR Fluids flavors; Bloodbath, GWARy4, and German Chocolate Beefcake, each mixed at a nicotine strength of 12mg. Upon arrival each of the bottles were individually bubble wrapped with safety seals on each bottle.
E-LIQUID REVIEW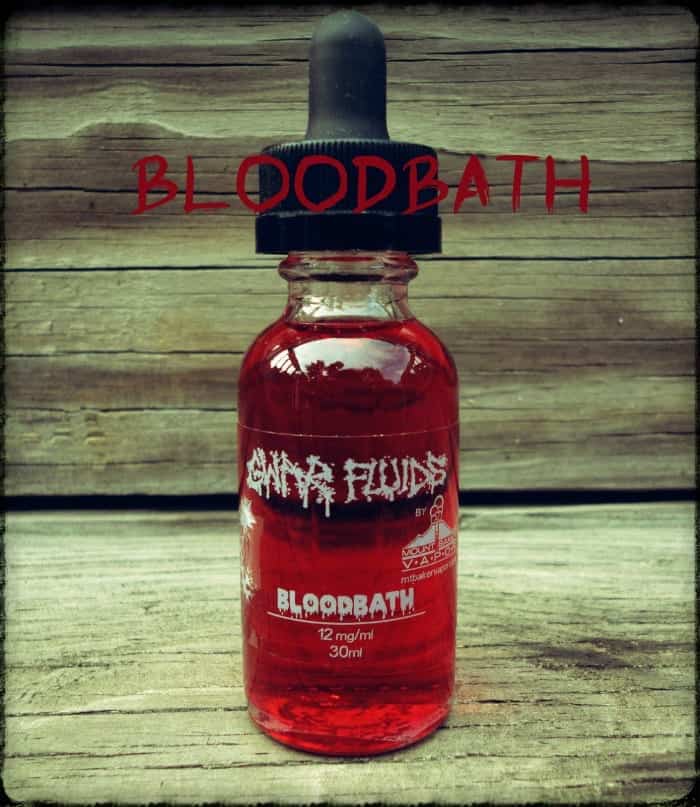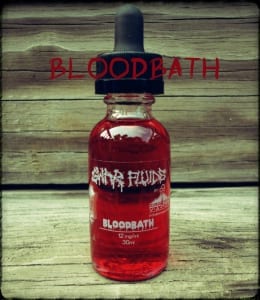 Bloodbath E-Liquid
Atomizer used: Rose V2 clone/ 1.2 ohms
This flavor is actually listed as the best seller amongst the GWAR Fluids line and is described as a powerful tropical fruit blend. With a name like Bloodbath, and the vibrant red color of this e-liquid I was definitely interested in giving this flavor a go. Before I even opened the bottle I could smell a fragrant fruitiness that was appealing. Bloodbath is one of the 3 GWAR flavors that are also available in a uncolored version.
From the first taste this flavor is extremely reminiscent of the drink Hawaiian Punch. Initially the flavor is a bit sharp, with a hint of the cough syrup like taste that is common with some cherry flavors. I could tell that this flavor had the potential to get better after a little steep time. Within 24 hours of opening the bottle the flavors started to meld, smooth out and tasted more balanced. I also didn't get that hint of cough syrup anymore. After two days of steeping the combination of different fruit flavors blended together without one over powering the other, and had the right amount of citrus bite to it just like a Hawaiian punch drink, or fruit punch candy. I do like that the Bloodbath flavor manages to be bold and full on flavor without being clawing or having a strong after taste that lingers. Also note that this flavor is a "tank cracker" and should not be used with PMMA/polycarbonate tanks.
The throat hit I would rate as good, not the best that I have had at 12mg, but definitely acceptable. Vapor production is on par with what I would expect from a 50/50 blend e-liquid. Overall I do like this flavor and I could definitely see myself ordering it again even as I probably wouldn't choose it as an all day vape, it is worthy of a spot in the collection. If you are a fan of fruit punch type flavors, then this is one that I would recommend.
Flavor accuracy: 10/10
Vapor production: 9/10
Throat hit: 7.5/10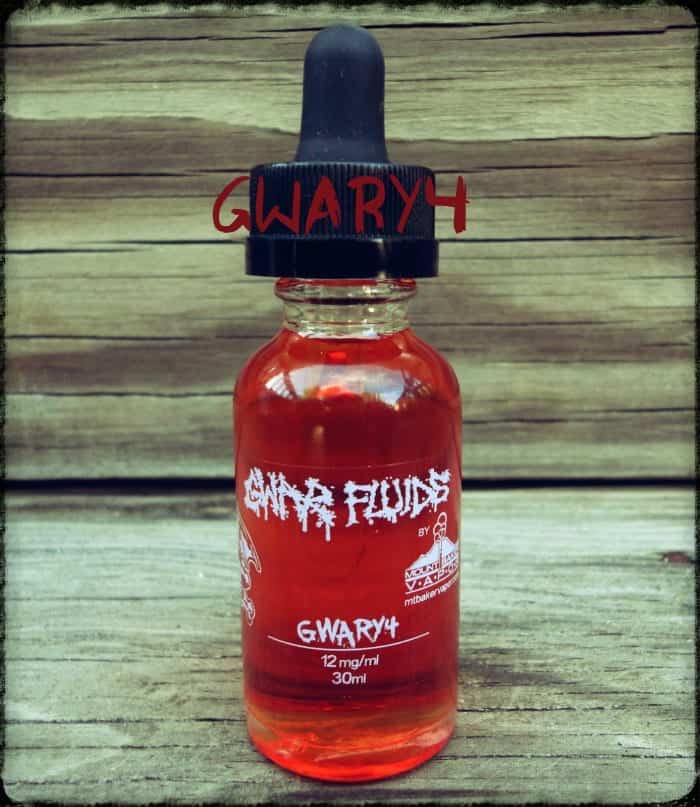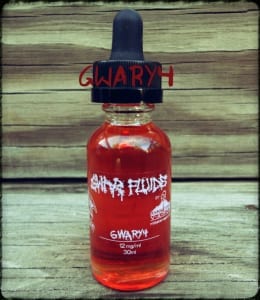 GwaRy4 E-Liquid
Atomizer used: Rose V2/ 1.2ohm
Being a lover of Ry4 type flavors, I was definitely looking forward to trying this one. This flavor is described as a take on a classic vanilla caramel tobacco flavor. It was interesting to note that the color of the e-liquid appeared considerably darker in person than it appears on the website however, that could be the result of lighting. When I opened the bottle to smell the liquid it was very vanillia-y. I let this flavor steep for about a week before giving it a go.
Upon my first vape vanilla was still the predominate flavor for me, which I was a little disappointed about because I had hoped to get a lot more caramel in combination with the vanilla. Even as Ry4's with more of a caramel flavor is what I prefer, the GWARy4 has pleasant tone and texture to it and offers a nice clean tasting vape. The tobacco aspect of the flavor has a woody quality to it that the flavor a little more interesting, but I still felt myself wishing for more caramel flavor. There are so many differing versions of Ry4's out there, so there is no right way to make this flavor. Ry4's with lots of caramel and hints of nut flavor in it is usually what I go for.
What I do like about this flavor is the throat hit,which I felt was smack on in terms of what I want from my e-liquid. Not too peppery or harsh, yet undeniably present and very satisfying. Overall I feel that this is a decent tasting flavor, and if you like vanilla vapes, then you would probably enjoy this.
Flavor accuracy: 7/10
Vapor production: 9/10
Throat hit: 10/10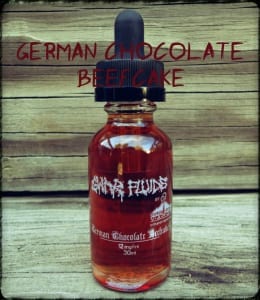 German Chocolate Beefcake
Atomizer used: Rose V2/ 1.2 ohm
And here for the grand finale we have German Chocolate Beefcake. This flavor in particular, based on description alone, I had absolutely no interest in being that I do not care for chocolate vapes. However, this also happens to be the one GWAR Fluids flavor that I have heard personal friends, acquaintances, and fellow vapers frequently speak of with love and some with downright obsession. For this reason alone I was surprised to see Bloodbath named as the best seller of the GWAR Fluid's line.
German Chocolate Beefcake is described as a sweet cake flavor with the perfect combination of chocolate, coconut, and caramel. At first vape straight out of the bottle I tasted a lot of chocolate and some coconut, but it was as though these two flavors were standing on different sides of the room. I put the flavor away and decided to let it steep, but initially it wasn't looking good for the Beefcake. Fast forward one week later as I reluctantly refilled my beloved Rose V2 atomizer again, I took a vape and '.. it was all BOW CHIKA WOW WOW at Nikki's house because this German Chocolate Beefcake is damn good I tell ya!
German Chocolate Beefcake is so good, and I was so confused that I genuinely considered for a moment that I might be hallucinating because I really did not like this flavor the first time that I tried it. From that point on I would continue to vape this e-liquid with both a profound sense of crack head-ish enjoyment, and skepticism because I did not trust my new found love for this flavor (true story). Well, 7 days later and an empty e-liquid bottle I finally accepted my new love, the Beefcake. I also ordered and received a brand new bottle of it this past Monday. :D
MBV's flavor description of sweet cake with the perfect combination of chocolate, coconut, and caramel is dead on accurate, but I would even take it a small step further and liken the flavor to a Samoas Girl Scout cookie. This would explain my new found love and obsession with this flavor because the Samoas cookie (cookie dipped in caramel, coated in toasted coconut and drizzled with chocolate) is my most favorite cookie ever. And as good as the flavor is, to me, so is the throat hit which I find to be stellar at 12mg. In terms of the perfect throat hit, this one is right up there with 12mg Boba's bounty by Alien Vision.
If you like Girl Scouts Samoas cookies, or think that you might, buy this juice!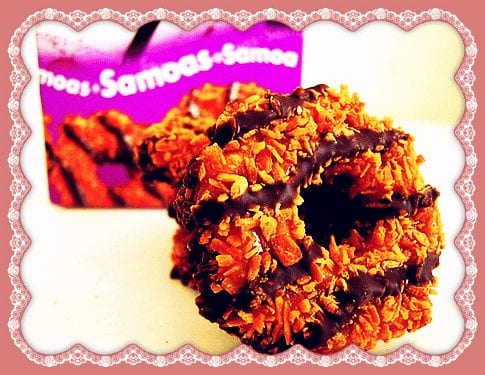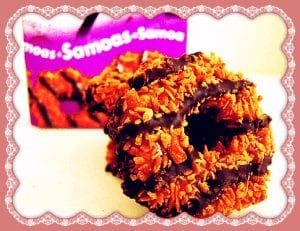 Flavor accuracy: 10/10
Vapor production: 9/10
Throat hit: 10/10
Buy German Chocolate Beefcake E-Liquid
OVERALL
What I can say about all three of the flavors that I tried is that they tasted clean to me, and did not have the chemically overtones that some combination flavor e-liquids can have. For my personal tastes the German Chocolate Beefcake is the clear star of this bunch, the flavor and throat hit is exactly what I want out my of e-liquids. I like Bloodbath enough that I would probably buy it again, while I think that I would pass on the Gwary4 due to the lack of caramel flavor, and predominate vanilla taste of it. Even as I did not review Jizmoglobin, based on the flavor description (creamy blueberry blend with notes of nut and custard) I would definitely be interested in sampling this flavor since I am a fan of blueberry vapes.
The GWAR Fluids line is very reasonably priced for what is offered as most premium USA made e-liquids available online tend to be priced upwards of $15.00 or more for a 30ml bottle. I would love to see Mt. Baker thoughtfully expand this line of specialty juices as I do feel that it successfully elevates the entire collection of MBV e-liquids, but it could also use more of a selection. I can also attest to the lighting fast shipping and service of Mount Baker Vapor because the Bloodbath flavor was purchased for this review, and was ordered and received in less than 72 hours ' that is incredibly fast.
You may also want to read our review on Mt. Baker's normal E-Liquids.