eGo-C Twist Review – A Must Have Battery For Every Vaper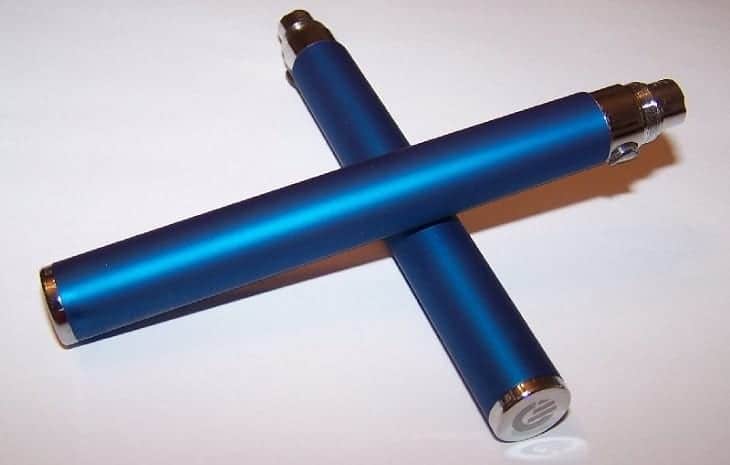 Introduction
There's every reason to show that Joyetech, a leading e-cig brand founded in 2007, has been working overtime to give the vaping market something they will cherish for life. It all started with the eGo-C which soon enough got a successor, the eGo-C type B, and then we didn't sit long before the company showed up again with the new and polished eGo-C Twist Battery.
Having a variable voltage is one of the features that sets it apart, mostly from the regulated voltage units. Then there's the twist feature which lets you easily tweak the power either to adjust your vape density or find that ultimate sweet spot for great flavor and vapor.
Inclusion of a 510 threading goes ahead to make it a universal battery and what's more, it's so reliable and perfect both for veterans and novices. Is that all? Well, we are just about to begin seeing what really makes this battery special. So let's start.
eGo-C Twist Ratings
Design and appearance: 5.0/5.0
Battery quality: 5.0/5.0
​Safety: 5.0/5.0
​Battery life: 4.5/5.0
​Value: 5.0/5.0
Great effort was put to make this battery smaller, lighter and sleek yet powerful enough to live up to the vapers best expectations.
Quality-wise, it's a pretty tough device able to withstand mild punishments and besides that, if you take good care of it, as we shall later in our eGo-C Twist review, it can serve you for years.
But should you break it accidentally, here's a video that shows you how to repair it.
When using a battery, safety is a big deal and for the e-twist battery, they gave it a short circuit protection and lock-out feature to take care of that. Both mAh options, the 650mAh and 1100 mAh have great life. Each gives their best with their mAh rating.
Another great thing is affordability. For such a great battery, you will only be set back about $20 to have it yet it's able to match up in quality and performance to those batteries that sell at $50 upwards.
Ease Of Tuning
It's a fact that every e-liquid works perfectly under a specific optimal voltage. But how do you find that perfect voltage? Well, your atomizer combo and tank matter a lot when it comes to this but finding that sweet spot needs you to tweak around the voltage. Forget about LED screens and button presses because the eGo-C Twist battery rotates with ease to help you find that ultimate spot.
Great Battery Life
If all you care about is a battery that can let you vape for long hours, the eGo-C Twist battery has you covered. The 650mAh battery which is actually the smaller one, can last you about 6 hours while the bigger one with 1300mAh can stay up to 13 hours. But bear in mind that this will mostly depend on the voltage you use. Also, applying proper care and use will see them last for years.
Compact And Appealing
One lovely thing about this battery is that it's not only small but classy and lighter compared to some of the high end and bigger mods we have out here. It can easily fit in your pocket or purse, thanks to its sleek size. And if you have a strong sense of fashion, the choice of colors you have from pink white to red to green and a couple of others will perfectly match your style. Even aged users and men have the option to pick from a range of other colors.
Very Safe
Inclusion of a short circuit protection, as well as a 5 click lock-out feature, take the safety of this battery to another level. You and your battery are actually safe from short circuits or related electrical faults that could render the device useless or pose as a threat to your life. The lockout feature helps to ensure your device doesn't automatically turn on if you unknowingly tap a button while the unit is inside your pocket or purse.
Labelling Rubs Off Easily
The company could have done better in ensuring the voltage labels don't rub off easily. If you are a regular user, it won't be long before you realize that all the voltage labeling is nowhere to be seen. Even though you can easily guess since the voltage only ranges between 3.2V and 4.8V, what's better is for the company to have labels engraved.
Top Features Of The eGo-C Twist Battery
Adjustable Voltage Output
The 'twist' in eGo-C Twist battery refers to the fact that you can switch between different voltages, in this case, 3.2v to 4.8v. All you have to do is turn the knob fixed at its bottom to switch from one voltage to another. Both tanks and e-liquids perform best at different voltages and so the fact that you can switch between different voltages means you'll have it easy finding the ultimate spot for smooth vapor and optimal flavor.
MAh Rating
MAh ratings really matter a lot because they reveal the efficiency as well as performance capabilities of a battery. Higher mAh ratings mean longer running times and vice versa. For this particular battery, you have the choice between a 650mAh rating and an 1100 mAh rating. Just as we stated earlier in our eGo-C Twist battery review, the low mAh battery can last up to 6 hours while the battery with the higher mAh battery can last you up to 13 hours.
Short Circuit Protection
Short circuit protection is one of the most remarkable features you could add to a battery not only for safety concerns but also for the protection of the battery's circuitry. If a short circuit is detected, the battery will automatically shut down and only come back after the error has been corrected. This should be good news to those who worry that a minor electric fault could render their battery dysfunctional. Well, not the eGo-C Twist battery.
510 Threading
What's good about this kind of threading is that it makes the battery compatible with a range cartomizers and atomizers. Most mod vapes and vape pens today are actually based on this kind of threading. So in brief, all 510 cartomizers and tanks should work fine with this battery. Cloud chasers and advanced vapers prefer this threading because it not only works with tanks and cartomizers but also clearomizers, smileomizers and even drip tips. So bring your e-cig and twist battery will be ready to show you what real vaping looks like.
Over-Discharge Protection
Bear in mind that if extra care is applied in the use of this battery, then it's definitely going to last longer and give you great service. That's what led to the creation of this feature. Here's how it works. If you notice the LED lights blinking five times, that's a sign that you need to recharge your battery. If you ignore the sign, your battery is going to automatically shut down on reaching a certain level which shouldn't be the case. So the feature protects your battery against fully draining.
Conclusion
Vaping forums and the entire vaping community have never stopped to talk about the eGo-C Twist batteries, but why?
Well, everything has been laid out clear in our eGo-C Twist review. They last longer; they have 510 threading, meaning your eGo-C Twist and e-cigarette or other compatible units will easily complement each other; they are affordable and will offer great value for your money; they are compact and appealing, and best of all, they have variable voltage.
In addition, the e-twist battery gives you the convenience to get a remarkable vape regardless of the tank or e-juice you are using. For its low price, you have every reason to want to own the eGo-C Twist.
If you are looking for its counterpart, then you cannot go wrong with Vision Spinner. Click here to read our opinion on it