Vaping Power Chart – Vape Cheat Sheet's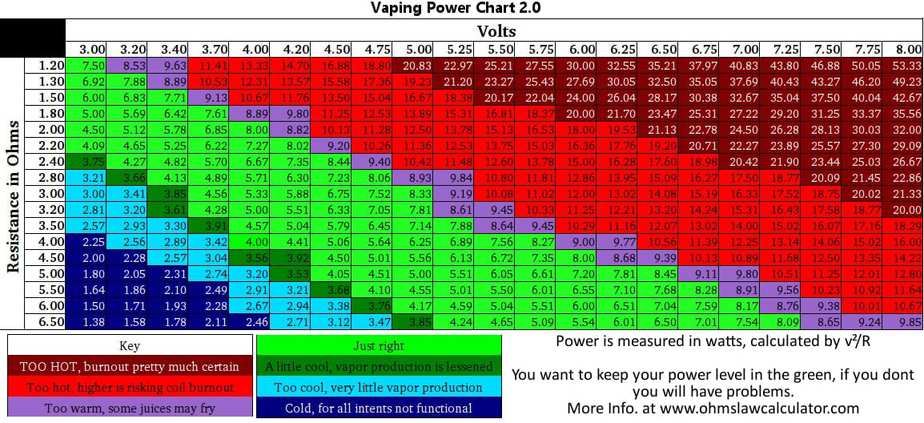 Here are some useful vaping charts I have found around the web. I didn't create any of these charts but I did put them together to make a printable PDF vape cheat sheet. The vaping power chart will show you the amount of power produced with different resistance (ohm's) atomizers and voltage. Go ahead and check the power level of your setup.
Vaping Power Chart
Kanthal Wire Resistance Chart
This chart will show you the approximate resistance of different sizes of kanthal wire as well as different lengths.

Amp Discharge Rate Chart
This chart provided useful information about what battery discharge rate you might want/need.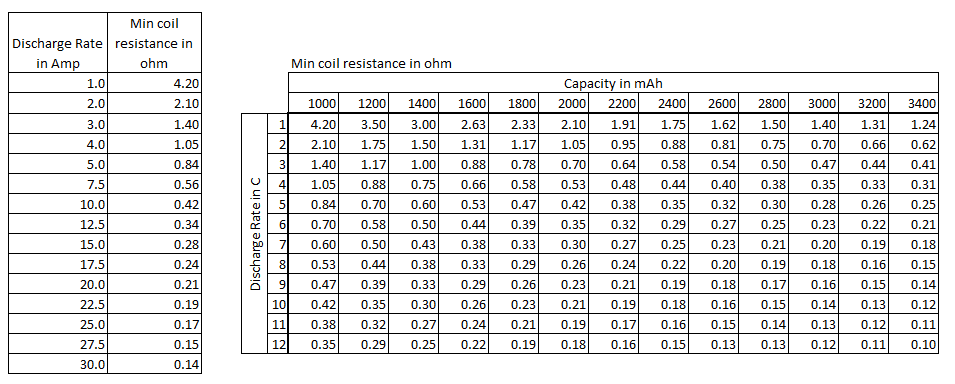 Kanthal Wire Chart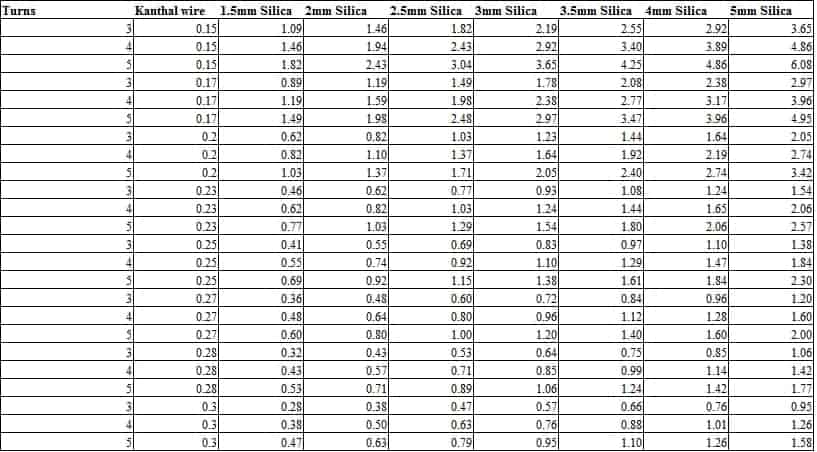 I also have these charts on 2 PDF files. One has 3 charts on one page for printing, the second has a single chart on each page.
Get The PDF Files: