ECF Electronic Cigarette Survey Results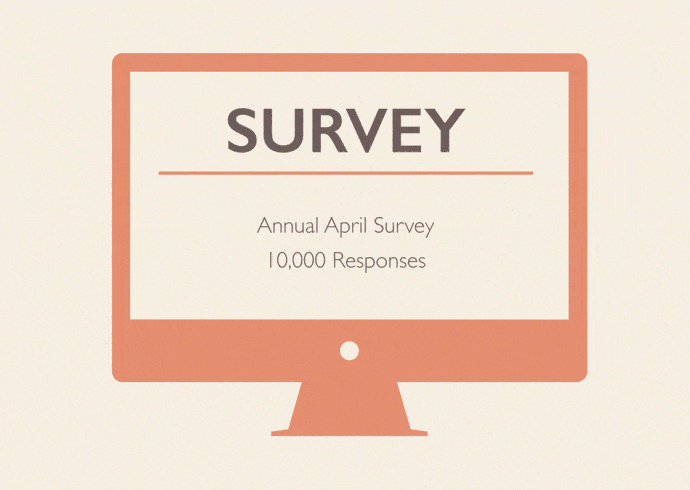 [dropcap]T[/dropcap]he E-Cigarette Forum (ECF) recently surveyed 10,000 different electronic cigarettes users to see exactly what vaping is like in 2014. The world of vaping is changing, new technology and users preferences are moving at a rapid pace. The early stick style e-cigarettes changed to the larger eGo type e-cigs and now a huge majority of vapers are using mod's. I have noticed the preferred nicotine strength of e-liquid changing as user switch from stick style e-cigs to larger mods. Larger and more powerful e-cigarettes produce more vapor so people are switching to lower nicotine e-liquid. The survey also shows the change in preference from tobacco and menthol flavors to fruity flavors.
They are currently using all the data to write a research paper on the topic.
Electronic Cigarette Survey Results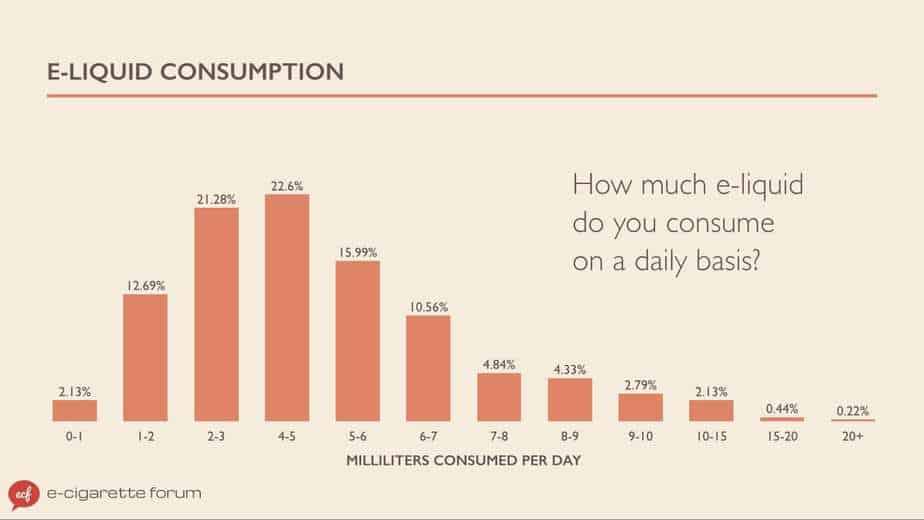 I was amazed to find out how much e-liquid some people are using. I was under the impression that most people used 1 – 3 milliliters a day. It's crazy that 63.9% of people are using 4 or more ml's of e-liquid each day.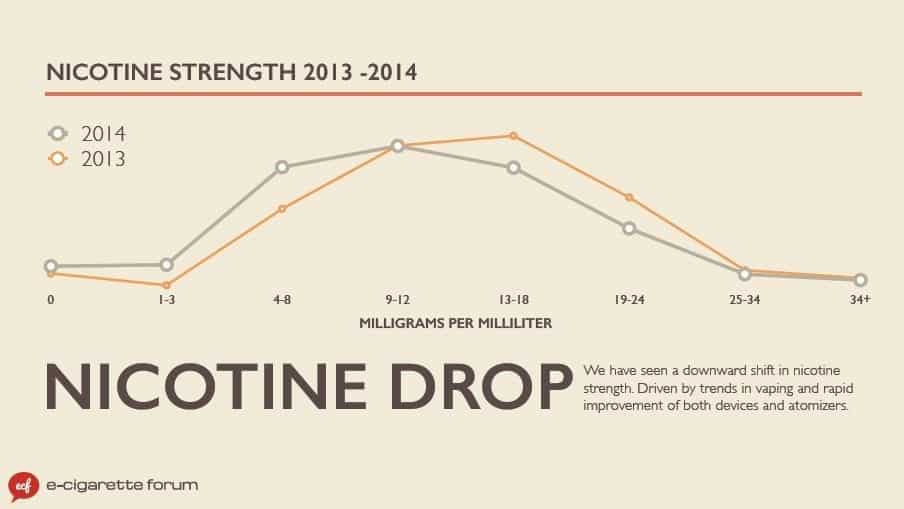 This shows what I have observed, vapers are switching to lower nicotine strength e-liquid as devices produce more vapor.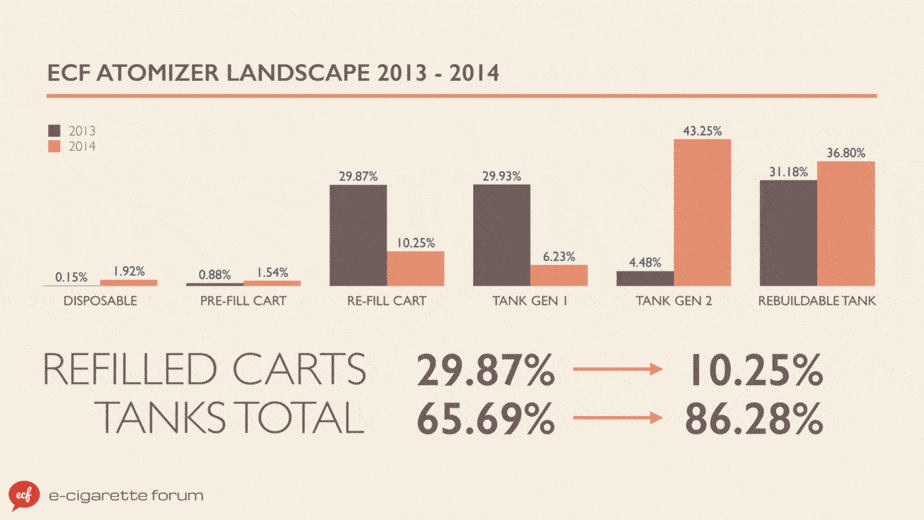 Looks like the majority of users are using newer tank atomizers. It's interesting to see that disposable and pre-filled cartridge use is a higher percentage in 2014 than 2013.
I think this shows that most vapers just want to use the latest and greatest products.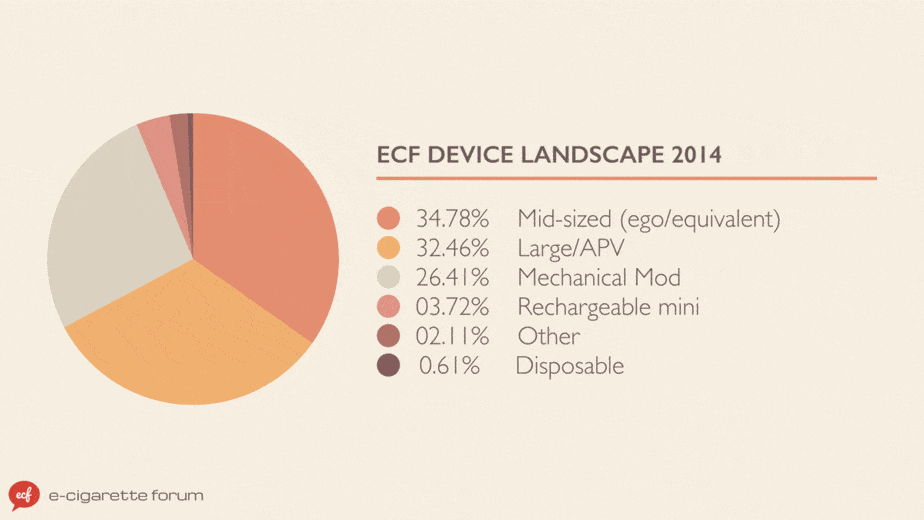 It still looks like the majority of vapers are using an eGo type device, I suspect that the percentage of people using mods/APV's will increase next year.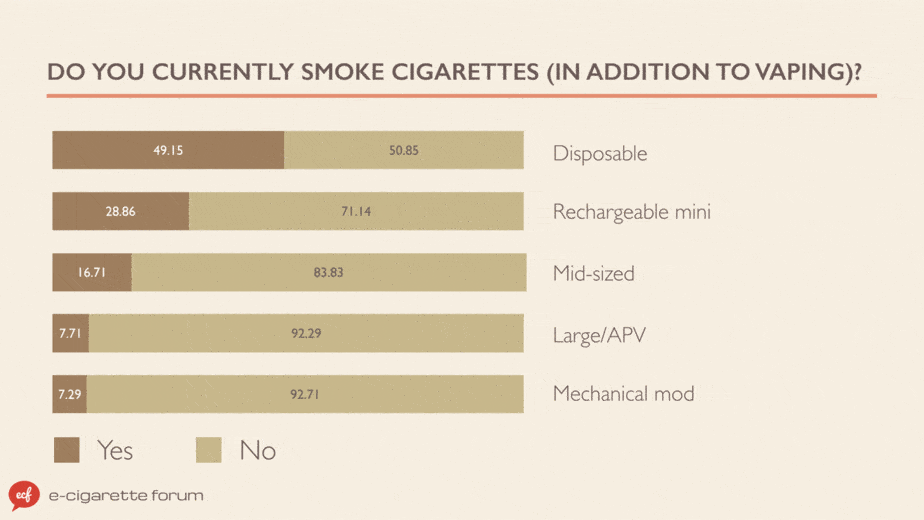 Looks like most dual users are just getting a disposable electronic cigarettes from gas stations. I'm sure many of these users aren't even trying to quit smoking.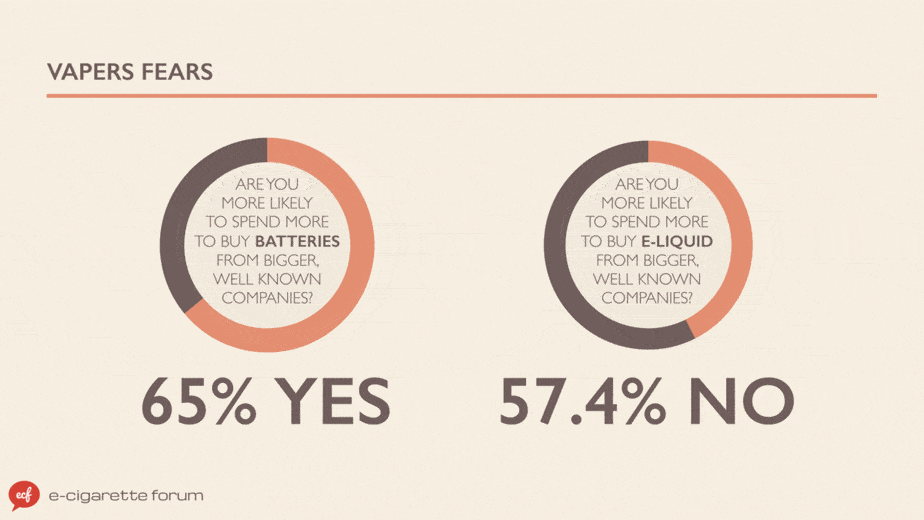 It's interesting that people are more concerned with buying quality batteries than buying quality e-liquid.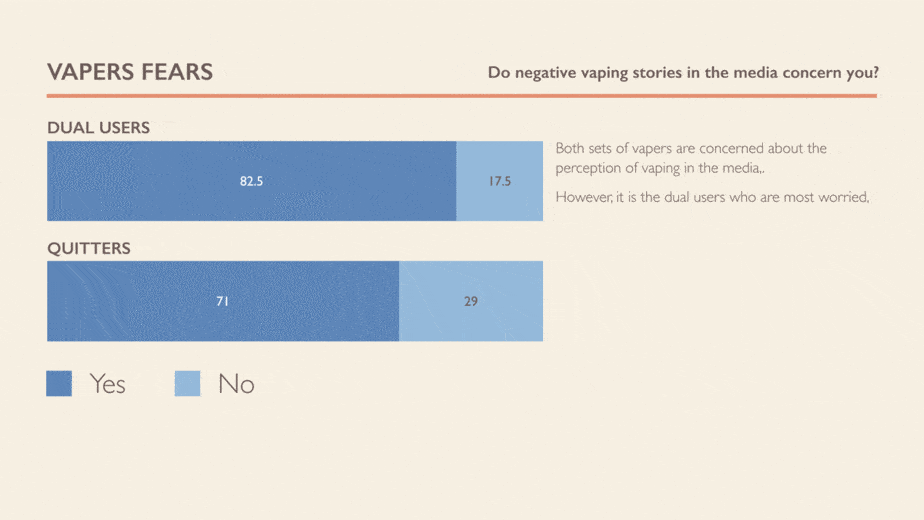 I have a feeling that negative new about e-cigarettes will never end. It doesn't matter how many studies there are, the media just loves to feed of fear. Big tobacco may even be involved in pushing these stories.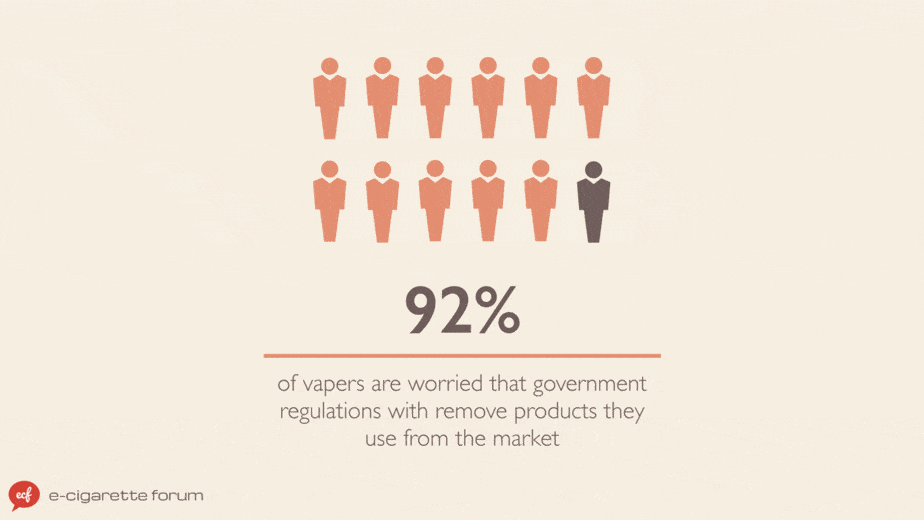 Wow, that's a huge percentage. I guess at this point i'm not too concerned. I feel like they can't ban the devices and they can't ban the ingredients in e-liquid, i'll just make it myself.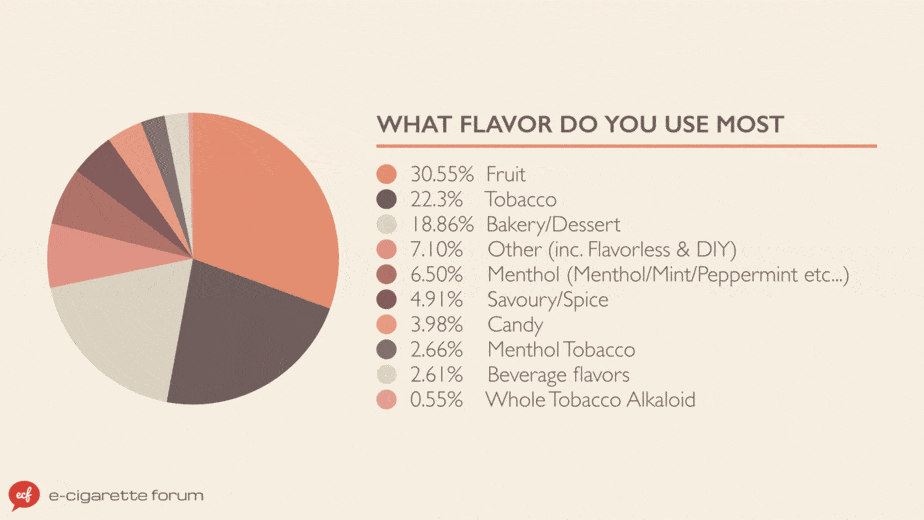 I'm amazed at how low the menthol flavor percentage is. When I was a supplier the top two flavors sold were menthol and tobacco. I have always liked fruit and candy flavors the most.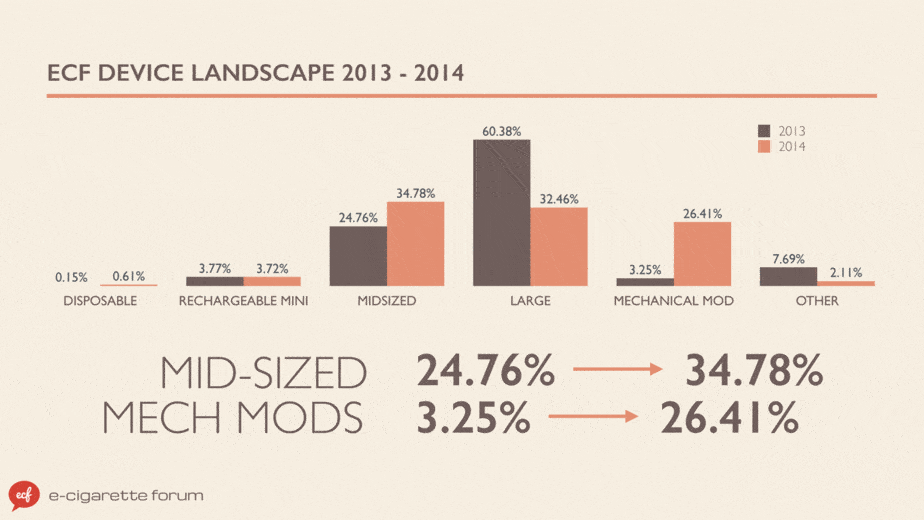 What happened to the "Large/APV" category in the other results. I figured this section would have increased as well as the mechanical mod section.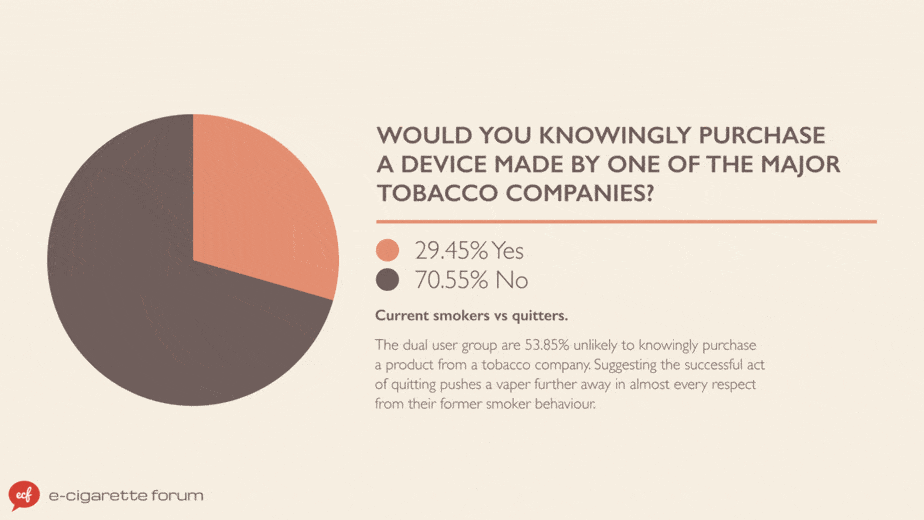 If a tobacco company produced the best device for the best price I'd still buy it. You can't beat value.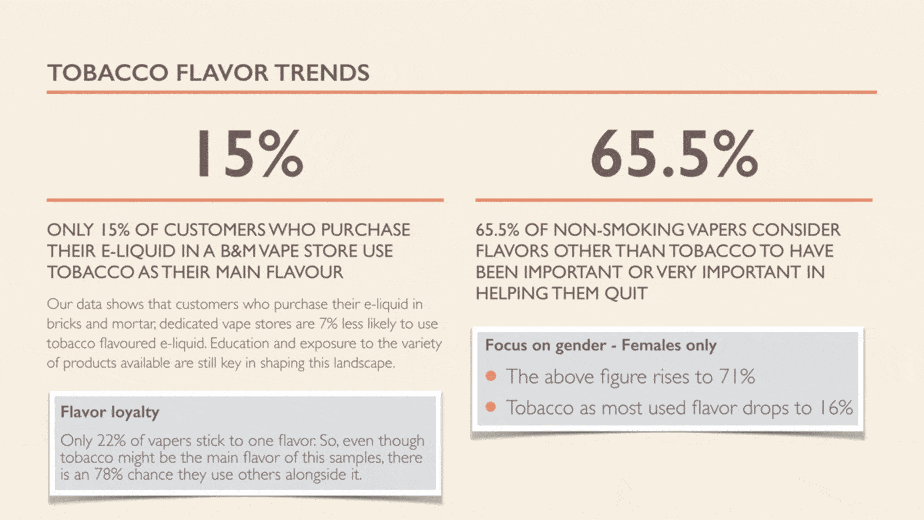 I agree that without the fruit and candy flavors I love it would have been a lot harder to make the switch. With these flavors vaping tastes way better than smoking.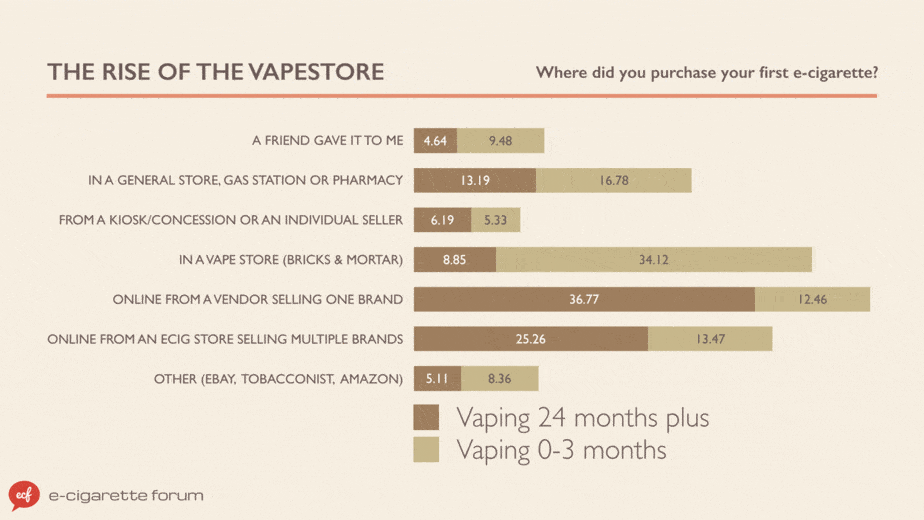 When a smoker wants to switch to an electronic cigarette all the products and information can be overwhelming. I think it's very important they can walk into a store and have someone explain it to them in person.
What do you guys think of these results?