Vandy Vape Jackaroo Dual Mod $49.99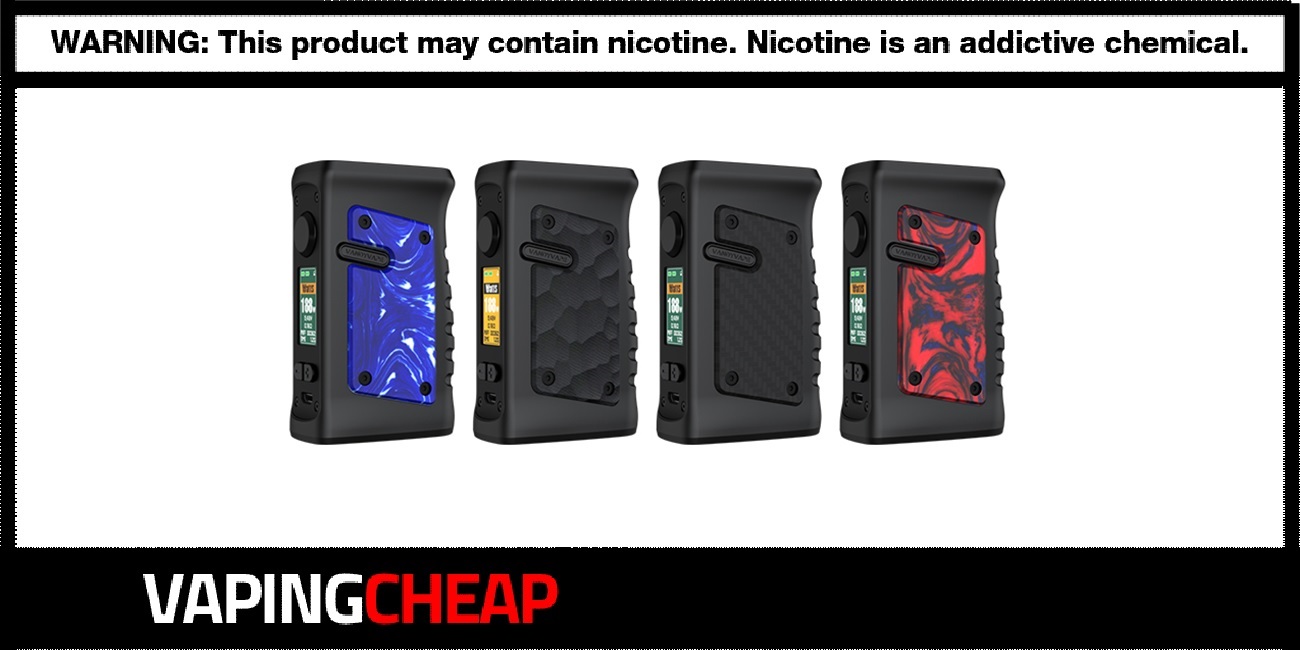 Here's where you'll find the best prices and discounts on the Vandy Vape Jackaroo Dual Mod. Buy yours for only $49.99 after using the code "VVJBM". It's in stock at a USA based shipper for a limited time only for $57.95. No code needed. You can choose between for different color options which are G10 Obsidian Black, Resin Blue Porcelain, Resin Red Agate and Stripy Black.
The Jackaroo Dual Box Mod is a follow up of the original Vandy Vape Jackroo and offers many differences. For one, this variant utilizes two high drain 18650s. In addition, it's powered by an upgraded version of the Vandy Chip, which allows this mod to have a maximum wattage output of 188w. Alongside the many safety features, it is firmware upgradeable.
What's great about the Jackaroo Dual 188w mod is that it's IP67 proof, like the Geekvape Aegis Max Mod. This means it's waterproof, shockproof and dustproof. On top of that, the ergonomic body has a silica gel coating for added grip. You'll also get multiple user modes with the Jackaroo Dual mod such as temperature control, variable wattage, bypass and others.
To show all of your vaping settings, the Vandy Vape Jackaroo Dual box mod features large color display screen. Navigating through the menu is easy this time around thanks to the new Vandy Vape UI theme. Lastly, the Vandy Vape app has a Find My Mod feature that locates the Jackaroo Dual Mod, just in case you happen to misplace yours.
Fans of the original will absolutely want to grab the Jackaroo Dual by Vandy Vape. It's gotten a lot of upgrades and much more power this time, suiting pretty much all vapers.
Vandy Vape Jackaroo Dual 188w Box Mod Features:
Requires two high drain 18650 batteries (Not Included)
Maximum wattage output: 188w
Powered by an upgraded Vandy Chip
Multiple User Modes: VW, VV, Bypass, Temp Control (Ti, Ni and SS wires)
Large display screen
IP67 Water proof, Shock proof and Dust proof design
Multiple safety features
Firmware upgradeable
What's Included:
Vandy Vape Jackaroo Dual Mod
USB Cable
Warranty Card
Instruction Manuals
Proper User Guidance
Check out the preview video for the Vandy Vape Jackaroo Dual