Uwell Caliburn Koko Replacement Pod Cartridge 4 Pack $8.07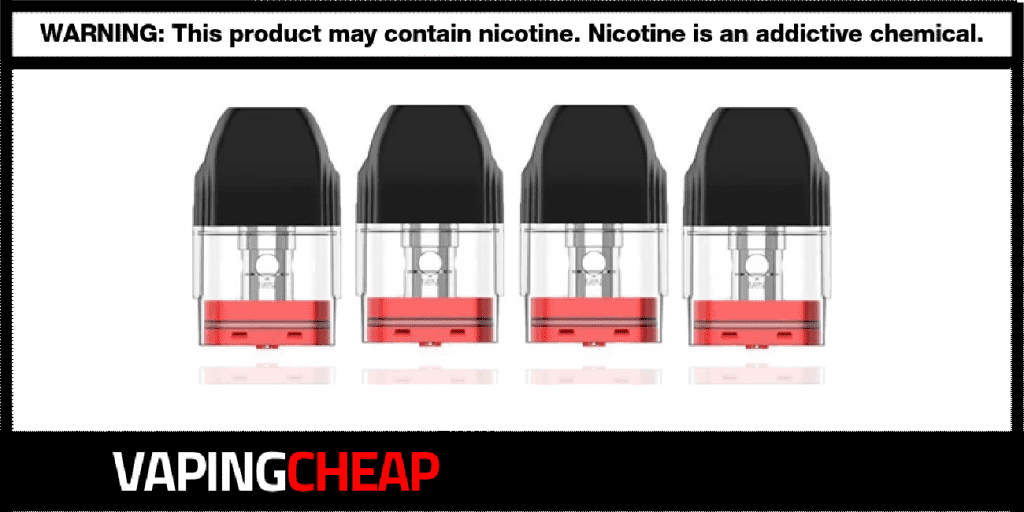 Here's a cheap deal and sale for the Uwell Caliburn Koko Replacement Pod Cartridge. Get a 4 pack of pods for just $8.07 using discount code "vapingcheap". It's also in stock and on sale from a USA based store for only $10.38 with code "VAPECHEAP".
These replacement cartridges are designed for the Uwell Caliburn Koko, but can be used with the original Caliburn as well if desired. There are two different pod cartridge options that's currently available.
Firstly, there's the 1.2 ohm coil. Secondly, you have the option of a 1.4 ohm coil resistance. The first will provide a slightly warmer vape experience since it does have a lower coil resistance, and the device will output more wattage.
However, if you prefer a cooler vape, then the 1.4 ohm option will suit you better. The Uwell Caliburn Koko Pods do have a 2ml e-liquid capacity. Additionally, they feature a top fill system, making it fast to fill them. Lastly, they adopt a plug and play design, so they're very easy to use, and ideal for beginner vapers.
If you're looking for discounted and cheap Uwell Caliburn Koko Replacement Pod Cartridges, then look no further! At this price, you can grab a few packs of 4 at one low price, keeping you vaping for months to come.
Uwell Caliburn Koko Replacement Pod Features:
Pack of 4 Replacement Pod Cartridges
2ml E-Liquid Capacity
Top Fill System
Plug and Play Design
Two Pod Options
Compatible with both Uwell Caliburn Koko & Original Caliburn
More Great Vape Deals...
---
Uwell Caliburn Pod Vape Kit $11.99
For a limited time only, the Uwell Caliburn Kit is now available on sale right here for only $24.99! No coupon code required! Various color options[...]