Suorin Air Plus Pod System $15.31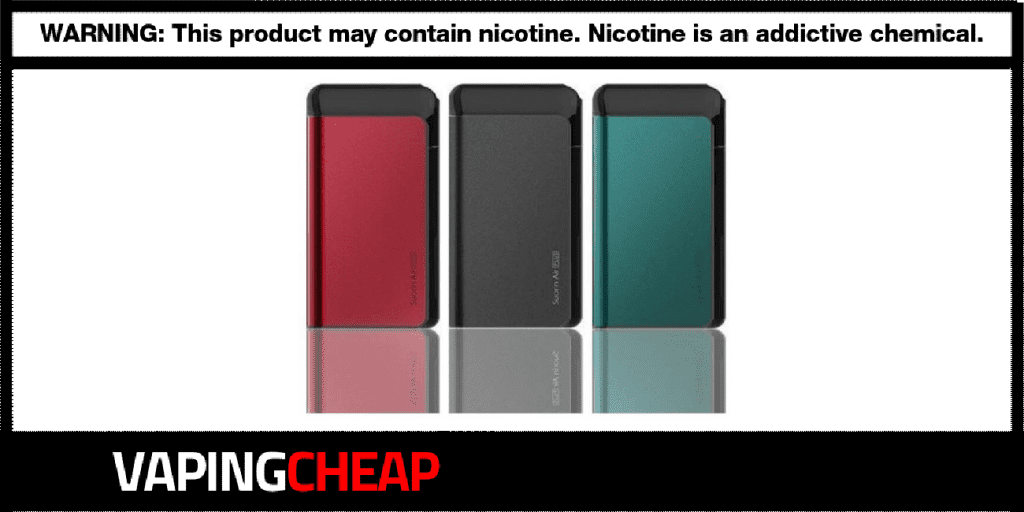 Here's a great deal and sale on the Suroin Air Plus Pod System! Buy yours for as cheap as $15.31 with the code "Easter2021". It's also back in stock at a USA based store for $17.96 using coupon "VC10". There's tons of different color options available such as Black, Teal Blue, Red, Gold, Silver and more!
Suorin's AirPlus Pod System shares a similar shape as their original, but is quite different both internally and externally.
Firstly, it comes packed with a much larger 930mAh battery, and can be charged using a USB Type C cable. Since it uses this charging system, it can be fulled charged within only 50 minutes! It also have a maximum wattage output of 22w.
Another great feature is the draw activated firing system, making it a great option for someone looking for a vape to quit smoking. Like the previous Suorin device, it features a refillable cartridge which feature an Oil-Baffle Design. Its maximum e-liquid capacity of these pods are 3.2ml, and are available in two coil resistances. The first is a 0.7 ohm, optimized for freebased nicotine and the other is a 0.8 ohm which is suited for nicotine salts. Lastly, the Suorin Air Plus features a 5 grid battery life indicator, so you'll always know the exact battery life while vaping.
If you're looking for a new pod kit, then definitely check out this new release by Suorin. They're known for some of the best pod vapes, and this one looks to be another amazing option. We're not sure how long this deal will last, so take advantage while you can!
Suorin Air Plus Pod Kit Features:
Internal Battery

930mAh Capacity
USB Type C Charging
Charge Time: 50 Minutes to Full Charge

Maximum Wattage Output: 22w
Voltage Output Range: 3.3v - 4.2v
5 Gird Battery Light Indicator (LED)
Draw Activated Firing System
Ergonomic & Pocket Friendly Design
Refillable Pod

Maximum Capacity: 3.2ml (2ml TPD)
Oil Baffle Design
Two Coil Options

0.7 ohm - Optimized For Freebase Nicotine
0.8 ohm - Suitable For Nicotine Salts

Various Color Options Available
What's Included
Suorin Air Plus Pod Mod
Suorin Air Plus Pod Cartridge
Warning Card
User Manual
Charging Cable (USB Type C)
Check Out The Suorin Air Plus Review