The Salty One ELiquid Sale! 30ml $6.95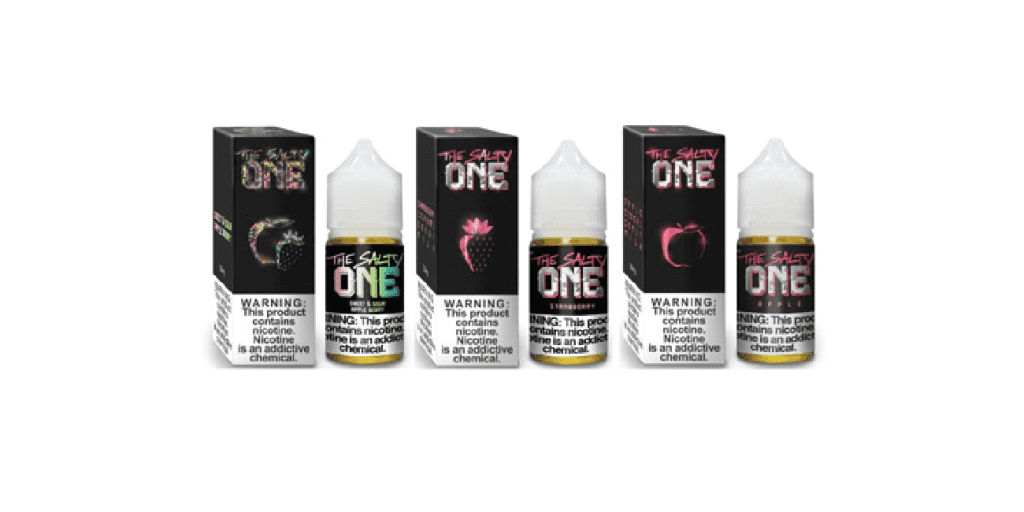 The new e-juice line by Beard Vape Co., The Salty One Eliquid is now on sale for only $6.95 per 30ml bottle! No code is needed to get this discount!
Beard Vape Co's The Salty One vape juice line currently consists of 3 unique flavors. The three flavor options available are Strawberry, Sweet and Sour Apple Berry and Apple.
Each e-liquid does come in a small chubby gorilla bottle, which makes filling your pod vapes much easier in comparison to other bottles such as glass droppers.
Now the nicotine strengths available are nicotine salts; therefore they're only recommended to use with pod systems or mouth to lung tanks. The salt nicotine strengths available are 30mg, and 50mg. Remember, do not use these high strengths in any sub ohm tank or atomizer with sub ohm resistances!
If you're a fan of previous flavors from Beard Vape Co., or simply looking for some new premium nicotine salt vape juice to try at a great price, then this is a deal for you! Now, if you enjoyed The One Strawberry, we highly recommend checking out The Salty One Strawberry, as it's the same flavor profile.
The Salty One Vape Juice Details:
30ml Bottle Size
Chubby Gorilla Bottles (Unicorn Style Bottles)
Nicotine Salt Strengths Available: 30mg, 50mg
Not recommended for sub ohm tanks or sub ohm resistances
VG/PG Ratio: 50VG/50PG
Flavor Options:

The Salty One Strawberry - Strawberry, Donut, Cereal
The Salty One Apple - Apple, Cinnamon, Milk, Cereal
The Salty One Sweet & Sour Apple Berry - Apple, Strawberry, Sour
Check Out The Salty One Review