TerraVita CBD Capsules Sale! $38.50 + FS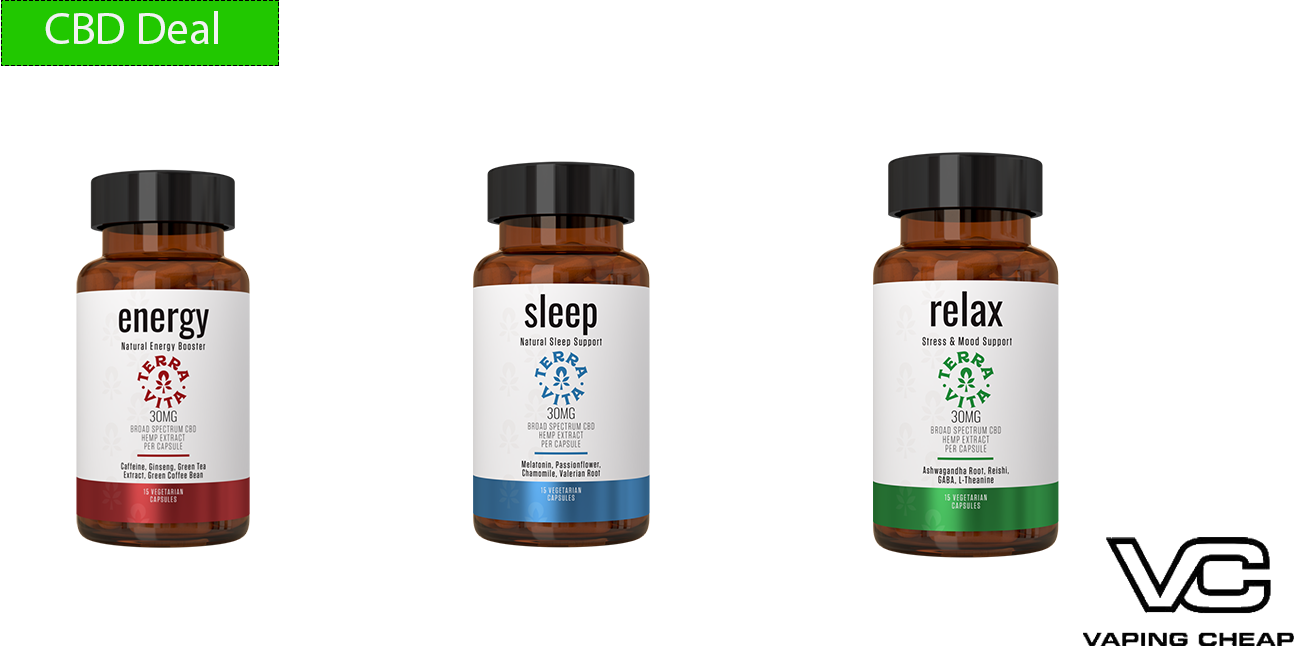 Here is an excellent deal for the TerraVita CBD Capsules. You can get a bottle from just $38.50 plus free shipping using the discount code "30TERRA"!
The TerraVita CBD Capsules are completely THC free and are offered in numerous types, catering for many users. These different capsule types include Energy, Relax, Sleep, Ease, Immunity, Balance, Burn and Shrooms. Additionally, you can choose either a 15 count or 30 count bottle. Either way, each capsule provides you with 30mg of CBD.
What makes TerraVite CBD Capsules great is that they use a broad spectrum CBD, ensuring you're receiving the best quality. Another awesome fact is that they are all pesticide free. Lastly, the resealable container they come in means you can store it virtually anywhere and take it with you on the go if needed.
TerraVita CBD Capsules are perfect for those who want the benefits of CBD, but prefer something incredibly easy to use. With 30 mg per capsule, and the sales price, you're definitely getting your money's worth. For similar sales, then definitely head over to our CBD Corner.
TerraVita CBD Capsules Details:
Made from high quality CBD
15 or 30 count bottle
30 mg per capsule
Comes in a resealable container
THC Free
Available in 8 options

Energy
Relax
Sleep
Ease
Immunity
Balance
Burn
Shrooms