SnowWolf Afeng Pod System $19.79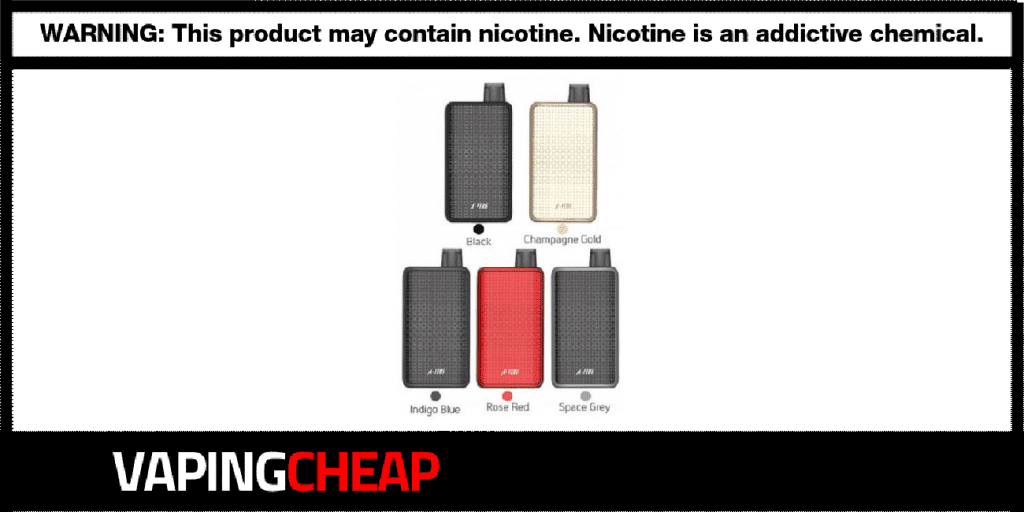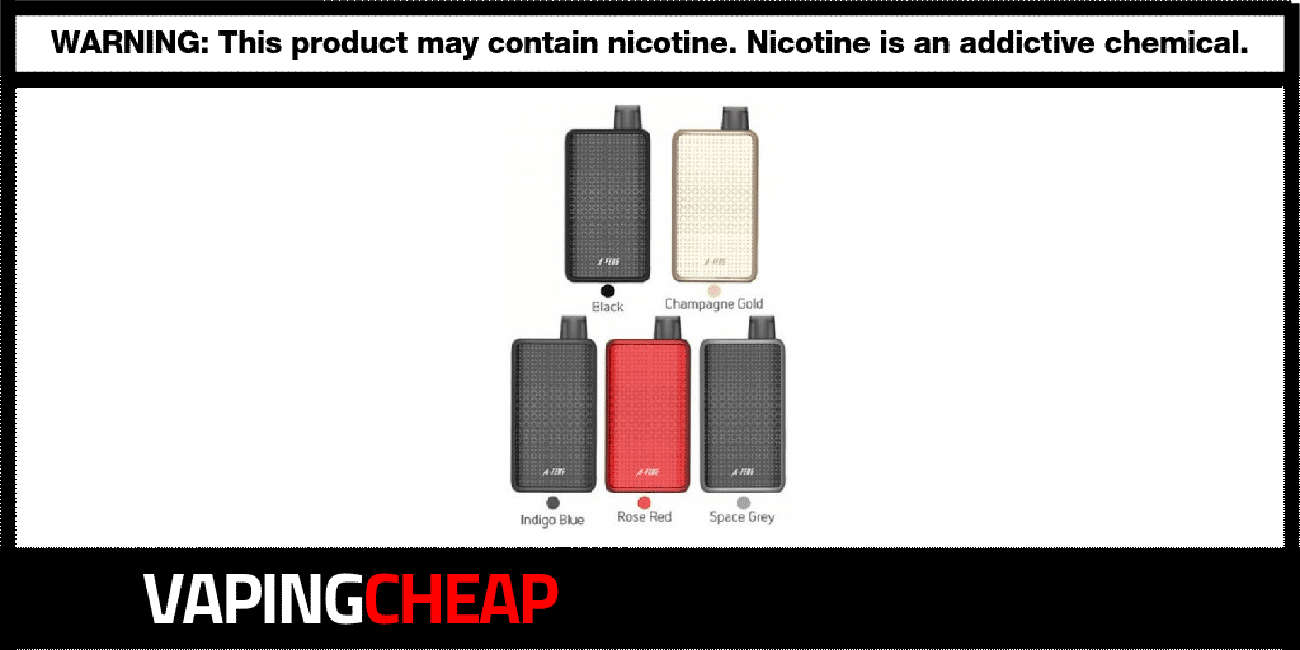 Here's a cheap deal on the new SnowWolf Afeng Pod System! Get yours for only $19.79 when you apply our exclusive VapeSourcing Coupon "vapingcheap". It's also available from a US shipper for just $27.75. ​​​​There are five different color options for you to choose from including Space Grey, Indigo Blue, Champagne Gold, Black and Rose Red.
SnowWolf's Afeng Pod System is quite unique in a few different ways, but the primary reason as to why is that it is powered by a single high drain 18650 battery. Even with some of the best pod vapes, we don't often see a pod mod or AIO device being able to house replaceable batteries, instead they use built in batteries. We're glad to see this trend, as this allows for more flexibility. The Afeng Mod Pod does offer between 16w to 22w of power, and a minimum firing resistance of 0.3 ohm.
Even with it being able to house a single 18650 battery, it still has a rather compact form factor, and it's ergonomic as well, fitting perfectly in the your hands. The firing button is located at the top right hand corner of the Afeng Pod Mod. Another great feature is that it utilizes replaceable coils alongside a refillable pod tank. Included, you'll get the 0.6 ohm coil head.
Airflow is fully adjustable on the SnowWolf Afeng Pod System, allowing for a restricted direct lung vape or mouth to lung vape. Either way, you're able to use whichever e-liquid you prefer, including the popular nicotine salt vape juice. The pod cartridge does hold 3ml maximum, and has a front filling port, so you don't have to take out the pod to fill it, which is definitely a convenient feature. Lastly, on the side is a Type C charging port, and an LED light indicator.
If you're in the market for a new AIO device, or pod system kit that can use a single 18650 battery, then you'll definitely want to check out the Afeng Pod System by SnowWolf. At this price point, it won't break the bank that's for sure.
SnowWolf Afeng Pod Mod Kit Features:
Powered By Single High Drain 18650 Battery (Not Included)
Wattage Output Range: 16w - 22w
Minimum Firing Resistance: 0.3 ohm
Type C Charging Port
Ergonomic & Compact Form Factor
Refillable Pod Cartridge

3ml E-Liquid Capacity
Front Filling Port
Comfortable Drip Tip

Replaceable Coils

0.6 ohm Wicked Coil
MTL & DL Vaping
Adjustable Airflow
Compatible with Various E-Liquid Blends

5 Color Options
What's Included
SnowWolf Afeng Mod Pod Device
Pod Cartridge (3ml)
Wicked Coil (0.6 ohm)
Drip Tip Protection Cap
Type C Cable
Mod & Pod User Manuals
Pass Card
Warranty Card
Spare Parts Bag
Check Out The SnowWolf Afeng Pod System Review