Smok TFV16 Sub Ohm Tank $15.97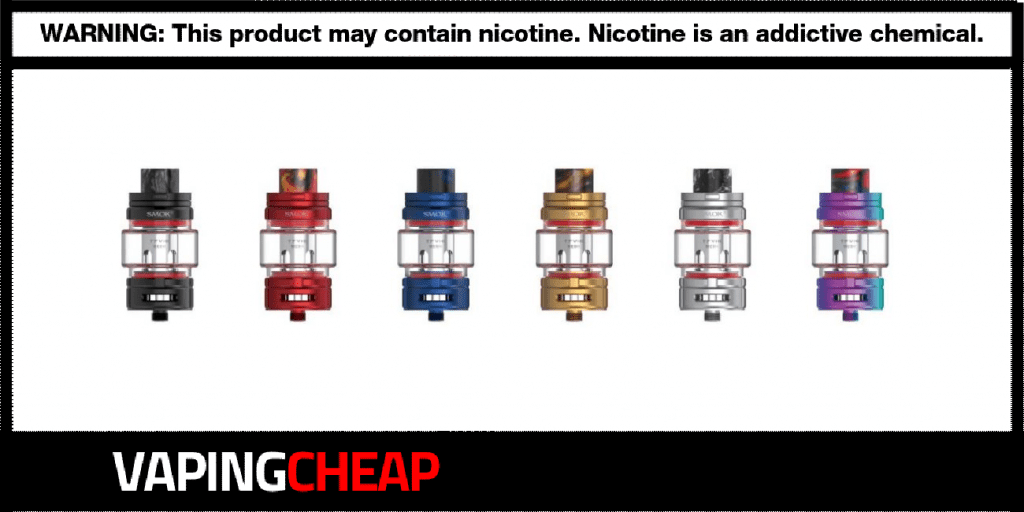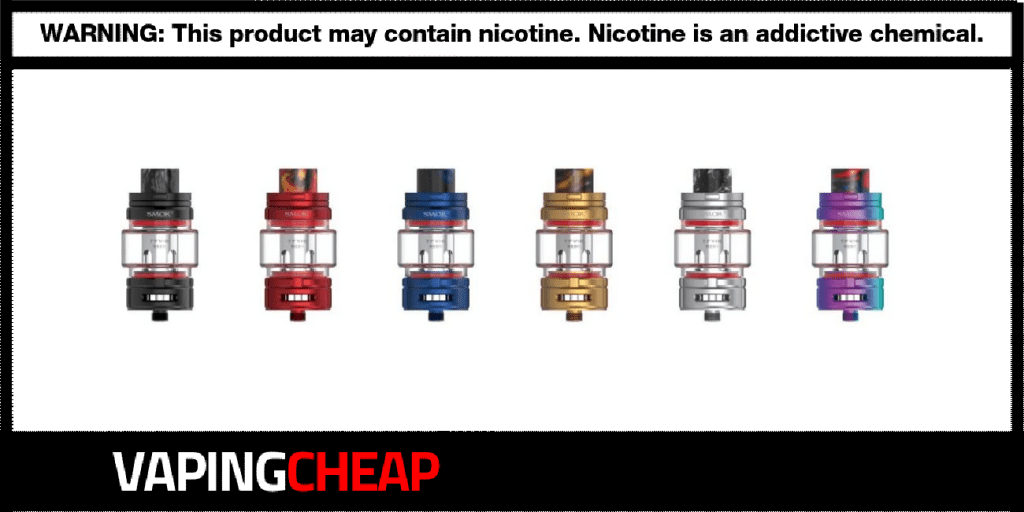 The Smok TFV16 Sub Ohm Tank is now in stock and on sale for only $15.97 with the code "TFV16". It's also in stock at a USA based store for only $22.88 with free shipping over $95. There are various color options currently available including Stainless Steel, Black Plating, Blue, Rainbow, Red and Gold.
Smok's TFV16 vape tank sports a massive overall diameter of 32mm, so it'll pair perfectly on your larger dual and triple battery box mods. It does have an overall height of 64.5mm.
At the top, you'll find an exclusive 16mm wide bore resin drip tip, great for higher wattage vaping. This atomizer is primarily constructed of stainless steel and glass.
A couple new features of the Smok TFV16 includes an innovative atomizer base design, which ensures better product quality alongside reducing the chances of any leaking from occurring. In addition, this tank includes two brand new Smok TFV16 Mesh coils, a pre-installed TFV16 Mesh 0.17 ohm coil, and a spare TFV16 Dual Mesh 0.12 ohm coil.
Another great feature is the maximum vape juice capacity. It can hold a whopping 9ml of e-liquid and features a top fill design which has a secure locking mechanism. Lastly, this tank does have huge bottom airflow ports, and they are fully adjustable.
All in all, this is a great deal on the TFV16 Sub Ohm Tank by Smok. If you were a fan of their previous tanks or looking for new mesh compatible tank, then definitely check out this deal. With some of Smok's atomizers being some of the best sub ohm tanks, we're sure this one will be next up on that list.
Smok TFV16 Vape Tank Features:
Overall Diameter: 32mm
Height: 64.5mm
16mm Exclusive Wide Bore Resin Drip Tip
9ml Maximum E-Liquid Capacity
Top Fill System

Secure Locking Mechanism
New Gasket

Fully Adjustable Bottom Airflow Slots
Innovative Atomizer Base Design

Reduces Chances of Leaking

TFV16 Coil Head Family

0.17 ohm TFV16 Mesh Coil
0.12 ohm TFV16 Dual Mesh Coil

Includes Replacement Glass Tank & Bulb Glass Protective Silicone Sleeve
Color Options

Black Plating
Stainless Steel
7-Color (Rainbow)
Gold
Red
Blue
What's Included
Smok TFV16 Tank
Smok TFV16 Mesh 0.17 ohm coil (Pre-Installed)
Smok TFV16 Dual Mesh 0.2 ohm coil (Spare)
Bubble Glass Protective Silicone Sleeve
Replacement Glass Tank Section
User Manual
Bag of Spare Parts
Here's a Smok TFV16 Tank Review