Freemax Fireluke 4 Tank $15.99 (USA)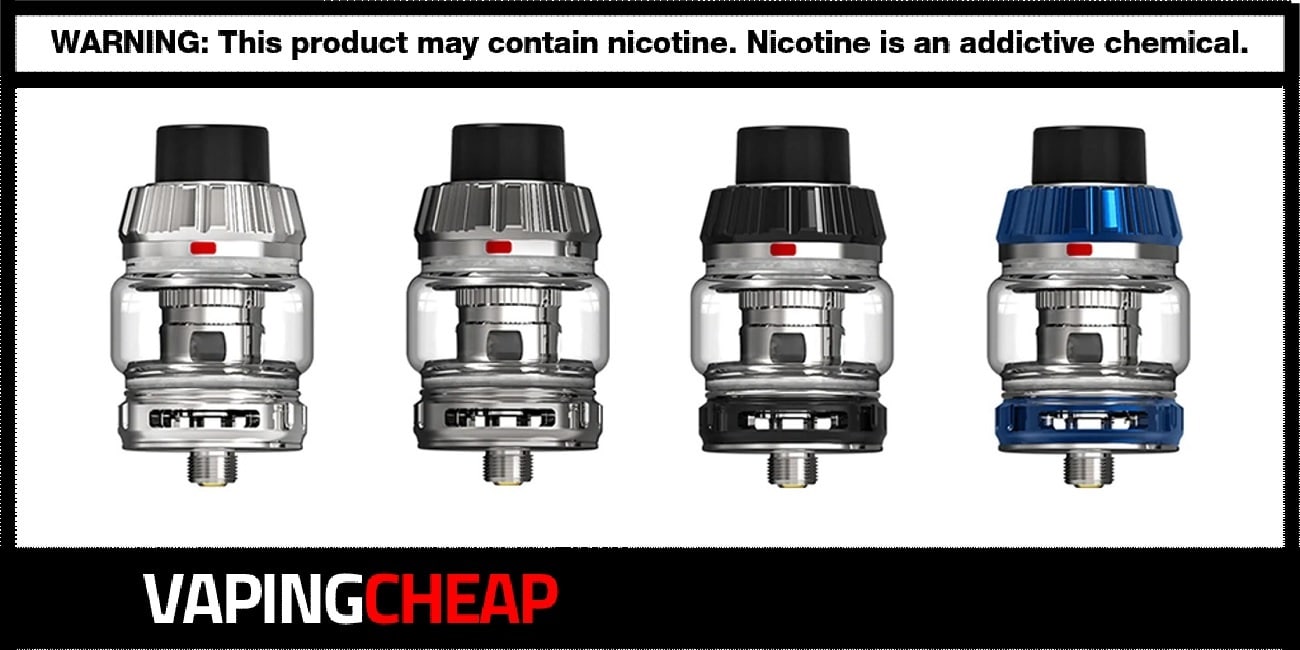 Here's where you'll find the best deals and discounts for the Freemax Fireluke 4 Tank. Get one from a USA based store for only $15.99 with coupon "SA20". There are three different colors available including Black, Blue and Stainless Steel.
The Freemax Fireluke 4 Tank is an updated and upgraded version of the Fireluke 3 Tank, as you'd expect by the name. It does still have the large 28mm diameter and 5ml e-juice capacity. However, they improved the top fill on this one. You unlock it by lifting, then sliding it open. This certainly makes it difficult to accidentally open, definitely a good thing.
Freemax's Fireluke 4 Sub Ohm Tank uses the 904L X1 and X2 Coils. You get a 0.2 ohm mesh coil and a 0.15 ohm mesh coil in the box. In addition to that, this atomizer is compatible with the Freemax TX Coils too. Lastly, it has an adjustable bottom airflow system.
All in all, if you were a fan of the other Fireluke Tanks or want to pick up a new flavorful sub ohm tank catered to higher wattages, then check out the Freemax Fireluke 4. The compatible coils are great and definitely delivers when it comes to flavor production.
Freemax Fireluke 4 Sub Ohm Tank Features:
Stainless steel construction
Overall diameter: 28mm
Maximum e-juice capacity: 5ml
Top fill design
Uses the X2 and 904L X1 Coils
Compatible with the TX Coils
Adjustable bottom airflow
What's Included:
Freemax Fireluke 4 Tank
0.2 ohm mesh coil
User Manual
Spare Tank
0.15 ohm coil
Accessory Bag
More Great Vape Deals...
---
Aspire Nautilus GT Kit $49.90
Here are cheap deals, discounts and sales for the Aspire Nautilus GT Kit in collaboration with Taifun. Buy one from[...]